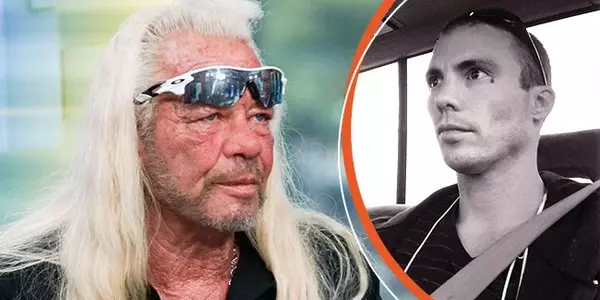 Tucker Dee Chapman Biography
Tucker Dee Chapman, born on September 8, 1983, is the second child of Duane "Dog" Chapman and his third wife, Lyssa Rae Brittain. He grew up in a family deeply involved in the world of bounty hunting and law enforcement. As the son of Dog the Bounty Hunter, Tucker was exposed to the profession from an early age, developing a strong understanding of the industry.
Tucker has several siblings and step-siblings from his father Duane "Dog" Chapman's various relationships, Duane Lee Chapman II (older half brother), Leland Blane Chapman (older half brother), Lyssa Rae Chapman also known as "Baby Lyssa," is Tucker's younger sister, Barbara Katie Chapman (1982-2006), she was Tucker's older sister who tragically passed away in a car accident in 2006 at the age of 23. She also worked as a bounty hunter and appeared on the family's reality TV show.
Following in his family's footsteps, Tucker became a licensed bail bondsman and has been an integral part of the Chapman family's bounty hunting business. He has gained experience and expertise in tracking down fugitives and assisting in apprehensions. His role in the family business often brought him in front of the cameras, as he appeared alongside his father and siblings on the reality TV show "Dog the Bounty Hunter."
Despite his involvement in the bounty hunting world, Tucker Dee Chapman faced some personal challenges and legal issues. Like his siblings, he has struggled with substance abuse and has had encounters with the law related to drug-related charges. However, Tucker has also demonstrated resilience and a commitment to making positive changes in his life.
While Tucker has faced ups and downs, he continues to maintain connections with his family. Over the years, he has been open about his experiences and has worked towards personal growth and overcoming his challenges. As with anyone, his journey is unique and subject to personal development and change.