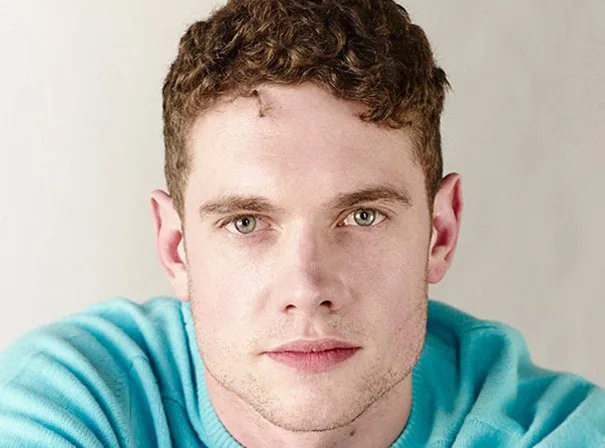 Tom Christopher Brittney is a British actor famous for playing the role of Reverend Will Davenport in the series Grantchester since 2019.
Tom Brittney Biography
Tom Brittney was born on 26th October 1990 in Gravesend, Kent. When he was 12 his family moved to Devon, where his mother taught drama. His mother is the Lynn Brittneyan author. Tom is 6 Feet 2 Inches tall. He has a younger sister, Rose, who is a trained dancer.
Brittney was diagnosed with body dysmorphia.
Brittney studied at the Royal Central School of Speech and Drama in London. He loves photography and does it as a hobby.
Brittney made his first television appearance in 2013 on the daytime soap opera Doctors. A year later, he was cast in a recurring role as Lieutenant Jeremy Foster in the historical fantasy series Outlander. He also guest starred in an episode of the BBC series The Midwife, and a short film The Unknowns. In 2015, Brittney also starred as DS Ken Howells in the crime drama The Five, written by crime author Harlan Coben. He also had a recurring character in the third season of The Syndicate and UnReal. Also in 2015, he portrayed the character Greg in Humans. He then appeared in the movie Stars Don't Die in Liverpool as Tim.
In 2017, Brittney portrayed David in X Company, and also had a guest role in an episode of Genius. In 2018, Brittney was cast in the ITV crime drama Grantchester portrays Reverend Will Davenport, the new lead character. Brittney also played the role of Billy in the drama Make Me Famous two years later.
Tom Brittney Movies
2013: Doctors
2014: Call the Midwife
2014: Pramface
2014: The Unknowns
2014: Outlander
2014: Casualty
2015-2018: Unreal
2015: The Syndicate
2015: Humans
2016: The Five
2016: Spark
2017: X Company
2017: Film Stars Don't Die in Liverpool
2017: Genius
2019–present: Grantchester
2019: Heartstrings
2020: Make Me Famous
2020: Greyhound
Tom Brittney Net Worth
Tom Brittney is reportedly worth $5 million as of 2022.