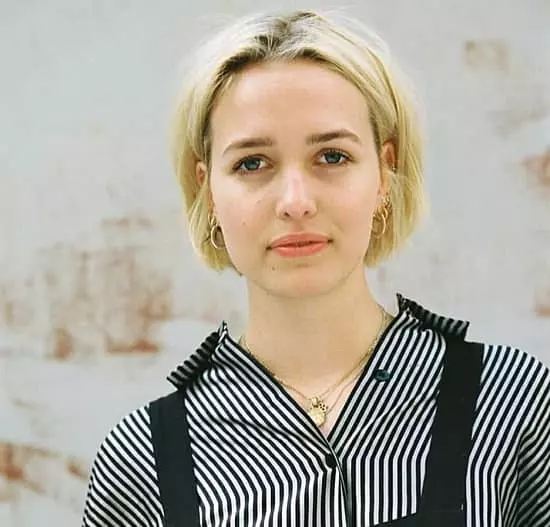 Theresa Frostad Eggesbø is a famous Norwegian actress and singer. She has a beautiful and unique voice and a bright musical and acting career. She is known for her work in television shows Ragnarok, Skam, and the 2017 film The Comet.
Theresa Frostad Eggesbø Biography
Theresa Frostad Eggesbø was born on 28 December 1998 in Oslo, Norway to parents Cecilie Frostad and Olav Eggesbø. She has a sister Josefine Frostad Eggesbø.
Eggesbø studied at Live Oak High School. After her high school graduation, she moved to the United Kingdom where she studied and obtained her degree from the Liverpool Institute for Performing Arts.
Theresa Frostad Eggesbø Career
Eggesbø has made up her mind to pursue acting. After a few auditions, she finally made her acting debut in the 2015 series Skam alongside actors Josefine Frida Pettersen and Iman Meskini. In 2017, she was cast in The Comet with superstars such as Axel Bøyum, Jørgen Langhelle, and Cecilie A. Mosli. A year after that Eggesbø landed the main role in the short film November with co-star Mathias Bøgelund. Presently, She is portraying the character Saxa in the famous Netflix show Ragnarok with co-actors Jonas Strand Gravli, David Stakston, and Herman Tømmeraas.
Her musical career is also soaring as she has released three singles; You Need a Puppy, Borrowed Time, and Sunday. She also released an EP titled Dumb and Num'. All her songs are readily available on Spotify and other streaming platforms. She is known as Resa Saffa Park in the music world.
Theresa Frostad Eggesbø Movies and TV Shows
2016: Skam
2017: The Comet
2018: November
2020: Lemon World
2020-2021: Ragnarok
2021: Threesome
Theresa Frostad Eggesbø Awards
In 2018, Theresa Frostad Eggesbø received the Best Acting Prize at the Cinalfama Lisbon International Film Festival for her astonishing performance in the short film November.
Theresa Frostad Eggesbø Net Worth
The young actress' net worth is reportedly estimated at $1 million as of 2022.