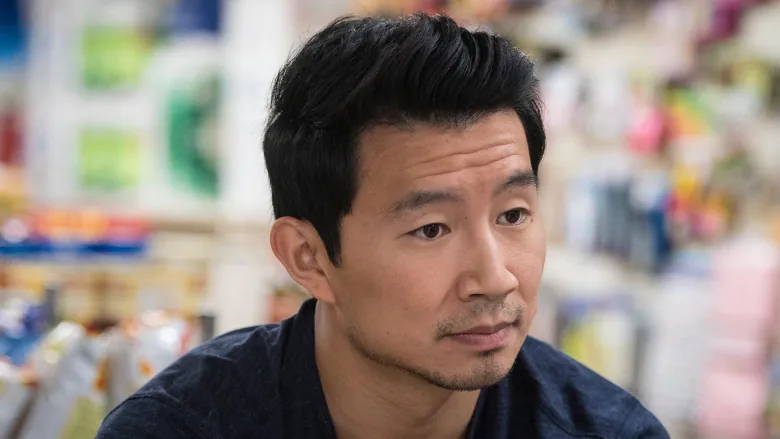 Simu Liu is a Chinese-Canadian actor, stuntman, and author. He is known for playing Shang-Chi in the 2021 Marvel Cinematic Universe film Shang-Chi and the Legend of the Ten Rings. He also portrayed Jung Kim in the CBC Television sitcom Kim's Convenience. He has received several accolades for his diverse roles.
Simu Liu Biography
Liu was born on 19th April 1989 in Harbin, China, to parents Zhenning and Zheng Liu. His father, Zhenning, went to the United States to obtain his Ph.D. while his mother worked in Beijing. Liu was raised until he was 5 years old by his grandparents in Harbin, China. Liu and his parents relocated to Canada, where they supplemented their scholarships with dishwashing jobs and eventually became successful aerospace engineers; Liu was then raised in Mississauga, Ontario.
Simu Liu Career
Liu started his career in acting working as an extra and stuntman in both movies and music videos including Guillermo del Toro's Pacific Rim and Avicii's I Could Be The One. He was also featured in Nikita and Beauty and the Beast. He also worked as a stuntman in Sick: Survive the Night and in the TV miniseries Heroes Reborn.
Liu's first significant role was in a recurring role in the Omni Television crime drama series Blood and Water (2015–2016). Also in 2015, Liu starred in his first main role portraying Jung Kim in the CBC Television sitcom Kim's Convenience. Liu appeared in the series until its final season and episode in 2021.
In 2016, he also appeared in a recurring role portraying the ex-CIA analyst Faaron, in the NBC prequel series Taken based on the film franchise starring Liam Neeson. While acting he continued to work as an extra in movies such as the BBC-Space series Orphan Black and the Canadian science fiction series Dark Matter.
In 2017, Liu was also featured in the second season of Slasher and the CityTV miniseries Bad Blood. A year later, he was cast in the science fiction television series The Expanse and Wong Fu Productions' YouTube series Yappie.
At the 2019 Comic-Co Disney revealed that Liu would portray the titular superhero Shang-Chi in the film Shang-Chi and the Legend of the Ten Rings, which is set in the Marvel Cinematic Universe (MCU). Shang-Chi and the Legend of the Ten Rings is Marvel's first film with an Asian-led cast.
In 2021, Liu portrayed the English-language voice cast of Bright: Samurai Soul, a Netflix anime. In 2022, he starred in Greta Gerwig's Barbie film for Warner Bros. and the thriller film Hello Stranger. Liu alongside NBA player Jeremy Lin appeared as guests as caricatured versions of themselves in Malaysian comedian Ronny Chieng's Netflix short Ronny Chieng Takes Chinatown (2022). In late 2022, Liu was a guest narrator at Disney's Candlelight Processional.
He is also a filmmaker, producer, and writer. His first work was Open Gym, a short film Liu wrote, directed, produced, and starred in which debuted in 2013. Liu has since then directed, produced, and written several other short films, such as Crimson Defender vs. The Slightly Racist Family (2015). In 2018, he launched his own movie production company 4:12 Entertainment.
In 2022, Liu released his memoir We Were Dreamers.
Simu Liu Movies and TV Shows
2012: Nikita
2013: Warehouse
2013: Played
2013: Mayday
2013: Pacific Rim
2014: Beauty and the Beast
2015: Blood and Water
2015: Make It Pop!
2016: Taken
2016–2021: Kim's Convenience
2017: Orphan Black
2017: Dark Matter
2017: Slasher: Guilty Party
2017: Bad Blood
2018: The Expanse
2018: Yappie
2019: Fresh Off the Boat
2020: Awkwafina Is Nora from Queens
2021: Corner Gas
2021: Star Wars: Visions
2021: The Tonight Show Starring Jimmy Fallon
2021: Selling Sunset
2021: Saturday Night Live
2021: Shang-Chi and the Legend of the Ten Rings
2021: Women Is Losers
2021: Bright: Samurai Soul
2022: Celebrity Jeopardy!
2022: The Simpsons
2023: Hello Stranger
2023: Barbie
TBA: Seven Wonders
TBA: Arthur the King
TBA: Atlas
TBA: One True Loves
Simu Liu Awards/Nominations
He won the 2017 ACTRA Awards Outstanding Performance – Ensemble
Liu also received the People's Choice Award for The Action Movie Star of 2021
He received the 2021 Unforgettable Gala – Asian American Awards for Breakout Actor on Film
He also won the Hollywood Critics Association Film Awards for Game Changer Award in 2021
Liu has also been nominated for several other awards including the Saturn Awards, MTV Movie & TV Awards, and Critics' Choice Super Awards, among others.
Simu Liu Net Worth
As of 2023, Simu Liu's net worth is estimated at $19 million.