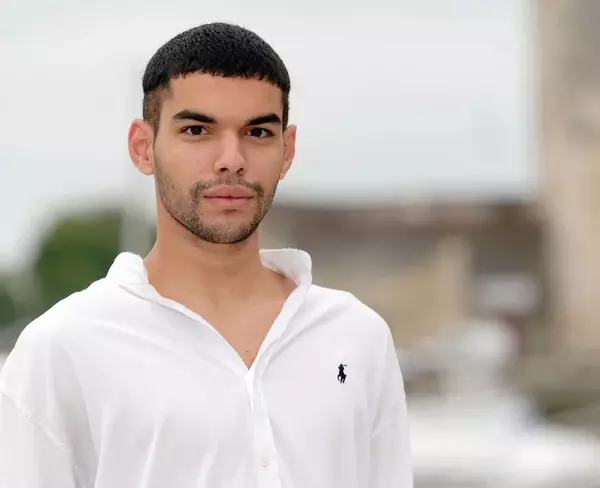 Sami Outalbali is a French actor, who rose to prominence for playing aIlyes on the OCS drama series Grown Ups and for his role as Rahim in the Netflix comedy-drama series Sex Education. He is 5 Feet 8 Inches tall.
Sami Outalbali Biography
Sami Outalbali was born on 19th March 1999 in Poissy, Yvelines, France. He is of Moroccan and Guadeloupean ancestry. When he was 3 years old he appeared in a Disney advertisement.
Outalbali made his on-screen debut in the France 3 television film Il faut sauver Saïd in 2006. In 2011, he had a minor role in the comedy film Les Tuche.
He gained prominence when was featured in the OCS teen drama series Grown Ups (Les Grands; from 2016–2019, created by Vianney Lebasque. In 2018, he was featured in the first part of the Arte miniseries Proud ( Fiertés), created by Philippe Faucon. A year later, he was cast in Laurent Micheli's Lola and Benjamin Parent's Un vrai bonhomme. He was also cast in the Netflix supernatural series Mortel as a portraying the missing teenager called Reda, the older brother of Sofiane. He was cast in the second series of the Netflix comedy-drama Sex Education which was his English-speaking role, he played the role of Rahim Harrack, a French exchange student who becomes a love interest of Eric Effiong (Ncuti Gatwa). He returned for the show's third series. In 2020, he was cast in the music video of Coup de Blues/Soleil by Bigflo & Oli.
Outalbali was featured in Leyla Bouzid's romantic drama film A Tale of Love and Desire as Ahmad Ouannas. In April 2022, he was part of a Jury member at the 5th Canneseries festival in Cannes. He also featured in Cédric Jimenez's 2022 film Novembre.
Sami Outalbali Movies
Outalbali featured in the listed films and television series;
2006: Il faut sauver Saïd, 2011: Les Tuche, 2012: Vive la colo!, 2016–2019: Grown Ups, 2018: Proud, 2018: Torn, 2019: Lola, 2019: Un vrai bonhomme, 2019–2021: Mortel, 2020–2021: Sex Education, 2021: A Tale of Love and Desire, 2022: Novembre
Sami Outalbali Net Worth
Outalbali's net worth is estimated to be $1 million.