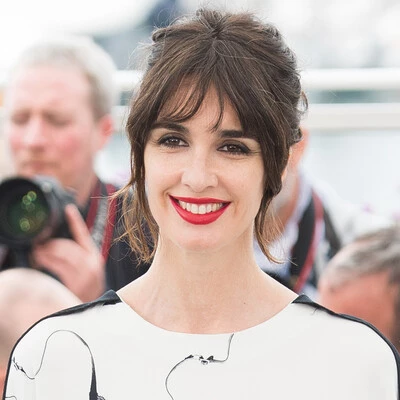 María de la Paz Campos Trigos, professionally known as Paz Vega is a Spanish actress and model. She has a career of almost three decades. She was recently cast in the 2023 Television series Kaleidoscope.
Paz Vega Biography
Paz Vega was born on 2nd January 1976 in Seville, Andalusia, Spain. Her father was a bullfighter and her mother a housewife. Vega and her siblings were raised catholic.
Vega got into the Centro Andaluz de Teatro stage school when she was sixteen years old. She studied there for two years and for another two years, she studied journalism. She then relocated to Madrid to pursue her acting career.
Paz Vega Career
At age sixteen, Vega decided to become an actress after attending a performance of Federico García Lorca's play, La casa de Bernarda Alba. In 1997, she made her first appearance in the Spanish TV series, Menudo es mi padre, alongside rumba singer El Fary. She was also featured in two other Television series that year; Más que amigos and the teen drama Compañeros.
In 1999, she was cast in her first film Zapping. She also had a minor role in the movie I Will Survive (Sobreviviré). That same year, Vega had a huge career breakthrough in the TV series 7 Vidas. The series was one of the country's best-loved domestic sitcoms.
In 2001, Vega was cast in Julio Médem's film Sex and Lucia, which further brought her more attention and a larger audience. In 2004, she appeared in James L. Brooks' American film Spanglish alongside Adam Sandler. A year later, she was featured in morgan Freeman's independent film 10 Items or Less. In 2008, she was cast alongside actors Gabriel Macht, Samuel L. Jackson, and Scarlett Johansson in The Spirit. In 2011, Vega portrayed Michele Placido's film Vallanzasca –The Angels of Evil.
In 2018, she was featured in the third season of the reality cooking show MasterChef Celebrity. In 2019, Vega was cast in Televisa as the main character Catalina Creel in the miniseries Cuna de Lobos, based on the 1986 original telenovela of the same title. Also in that year, she portrayed an independent Mexican reporter in Rambo: Last Blood, alongside Sylvester Stallone. In 2023, the TV show Kaleidoscope was released which features Vega.
Vega is also a model. She is signed to 1/One Management in New York City. In May 2011, Vega was Penélope Cruz's replacement as the face of L'Oreal Spain.
Paz Vega Movies
Vega was cast in the following movies and television series;
1997: Menudo es mi padre
1997–1998: Más que amigos
1998: Compañeros
1998: Perdón, perdón
1999: Zapping
1999: I Will Survive
1999: Nadie conoce a nadie (Nobody Knows Anybody)
1999: Shelly Fisher
1999–2006: 7 vidas
2001: Lucía y el sexo (Sex and Lucia)
2001: Sólo mía (Mine Alone)
2002: Hable con ella (Talk to Her)
2002: El otro lado de la cama (The Other Side of the Bed)
2002: Novo
2003: Carmen
2004: Di que sí
2004: Spanglish
2006: 10 Items or Less
2006: Los Borgia (The Borgias)
2006: Fade to Black
2007: La masseria delle allodole (The Lark Farm)
2007: Teresa, el cuerpo de Cristo (Theresa: The Body of Christ)
2008: The Human Contract
2008: The Spirit
2008: Lex
2009: Not Forgotten
2009: The Six Wives of Henry Lefay
2009: Triage
2010: Burning Palms
2010: Angel of Evil
2011: Cat Run
2012: Madagascar 3: Europe's Most Wanted
2012: Mary of Nazareth
2013: Los amantes pasajeros (I'm So Excited!)
2013: Demon Inside
2014: Grace of Monaco
2014: Paulo Coelho's Best Story
2014: Kill the Messenger
2014: La ignorancia de la sangre (The Ignorance of Blood)
2015 All Roads Lead to Rome
2015: Beautiful & Twisted
2015: Big Time in Hollywood, FL
2016: La vida inmoral de la pareja ideal (Tales of an Immoral Couple)
2016–2017: La Hermandad
2016–2019: The OA
2017: Acts of Vengeance
2017: Perdóname, señor
2018: Fugitiva
2018: Paquita Salas
2018: El Continental
2018: The Bra
2019: ¡Ay, mi madre!
2019: Rambo: Last Blood
2019: Cuna de lobos
2020: La Casa de las Flores
2020: Chasing Wonders
2020–2021: Mask Singer: Adivina quién canta
2021: American Night Sarah
2021: La casa del caracol (The House of Snails)
2021: El lodo (Wetland)
2021: 13 Minutes
2022: There Are No Saints
2022: A todo tren 2
2023: Kaleidoscope
Paz Vega Awards/Nominations
In 2001, Vega won the 48th Ondas Awards for Best Actress. The following year, she received the 46th Sant Jordi Awards for Best Spanish Actress. That same year, Vega won the 16th Goya Awards for Best New Actress.
Vega has also received multiple other awards nominations including the 1st Carmen Award in 2022, the 29th Actors and Actresses Union Awards, and the 11th Actors Union Awards in 2002, among others.
Personal Life
In 2002, Vega tied the knot with her Venezuelan husband, Orson Salazar. The couple had 3 children; 2 sons and a daughter.
Paz Vega Net Worth
Paz Vega's net worth is currently estimated at $10 million.