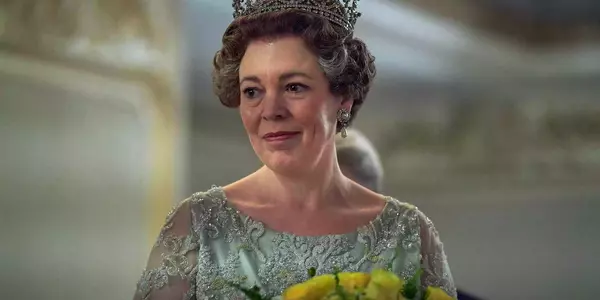 Olivia Colman Biography
Olivia Colman, born Sarah Caroline Olivia Colman on January 30, 1974, is an English actress known for her versatile performances in film, television, and stage. She has garnered critical acclaim and numerous awards for her work, including an Academy Award, a Golden Globe Award, and multiple British Academy Film Awards.
Colman was born in Norwich, Norfolk, England, and grew up in nearby Taverham. She developed an interest in acting from a young age and attended the Norwich City College of Further and Higher Education, where she studied drama. After college, she pursued acting professionally and initially worked in theater.
In the late 1990s, Colman gained recognition for her role in the popular British sitcom "Peep Show," where she portrayed Sophie Chapman. The show was a critical success and helped launch her television career. She continued to work in various television series and films, often showcasing her comedic skills.
Colman's breakthrough came in 2011 when she starred as the complex and troubled Queen Elizabeth in the British drama series "The Iron Lady." Her compelling performance earned her widespread acclaim and established her as a versatile actress capable of tackling both comedic and dramatic roles.
In 2012, Colman delivered another notable performance in the film "Tyrannosaur," directed by Paddy Considine. Her portrayal of an abused wife earned her several awards, including a British Independent Film Award for Best Actress. She continued to impress audiences with her performances in films such as "The Lobster" (2015), "The Favourite" (2018), and "The Father" (2020).
Colman's portrayal of Queen Anne in "The Favourite" garnered her international recognition and critical acclaim. She won numerous awards, including the Academy Award for Best Actress, the Golden Globe Award for Best Actress in a Motion Picture – Musical or Comedy, and the BAFTA Award for Best Actress in a Leading Role.
Apart from her success in film and television, Colman has also showcased her talent on stage. She has appeared in numerous plays, including productions at the National Theatre in London. Her notable stage performances include roles in "Hay Fever" (2012) and "Mosquitoes" (2017).
Colman's versatility as an actress, her ability to embody complex characters, and her natural charm have made her one of the most respected and sought-after performers of her generation. Her work continues to captivate audiences, and she remains an influential figure in the entertainment industry.
Olivia Colman Movies and TV Shows
Movies:
Tyrannosaur (2011)
The Iron Lady (2011)
Hyde Park on Hudson (2012)
The Lobster (2015)
Murder on the Orient Express (2017)
The Favourite (2018)
Them That Follow (2019)
The Crown (2020) – Although it is a TV series, Colman portrayed Queen Elizabeth II in the third and fourth seasons.
The Father (2020)
The Lost Daughter (2022)
TV Shows:
Peep Show (2003-2015) – Colman played the character Sophie Chapman.
Green Wing (2004-2007) – She portrayed Harriet Schulenburg.
Rev. (2010-2014) – She appeared as Alex Smallbone.
Broadchurch (2013-2017) – Colman played Detective Sergeant Ellie Miller.
Flowers (2016-2018) – She portrayed Deborah Flowers.
Fleabag (2016-2019) – She appeared as Godmother.
Les Misérables (2018) – She played Madame Thénardier.
The Night Manager (2016) – She portrayed Angela Burr.
The Crown (2019-2020) – Colman portrayed Queen Elizabeth II in the third and fourth seasons.
Landscapers (2021) – She played Susan Edwards.
These are just a selection of Olivia Colman's notable movies and TV shows, and she has appeared in many other productions throughout her career.
Olivia Colman Net Worth
She has an estimated net worth of $6million.