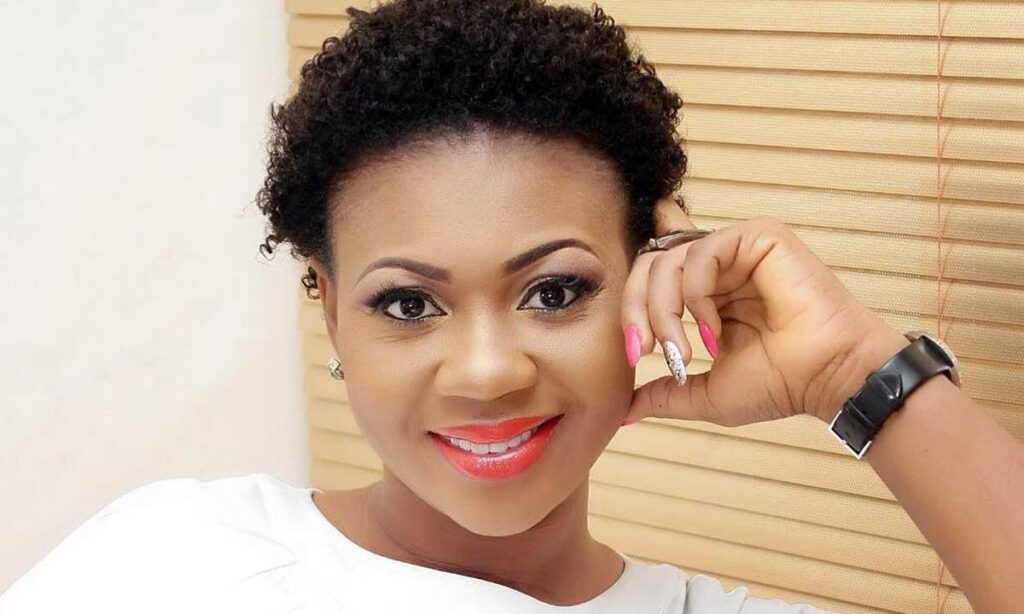 Mary Data Uranta is a popular Nigerian actress, model, movie producer, singer, and entrepreneur. Uranta is versatile, hardworking, determined, and a visionary. She is one of Nollywood's most creative minds. 
Mary Uranta Biography
She was born on July 7th, the year of birth is unknown as of when this article is being written. Uranta grew up in the city of Port Harcourt, Rivers State alongside her seven siblings and four step-siblings. She came from an average family but grew up wanting for nothing.
Education
Uranta attended Roman Catholic schools, although she is from a Pentecostal background. For her primary education, she attended Sacred Heart Nursery And Primary School and later went to the Holy Rosary Girls Secondary School in Port Harcourt for her secondary education. It was in her secondary school she took a liking to both dance and stage acts and later gained a Dance and Drama scholarship upon graduation.
She ended up studying Secretarial Administration at the Rivers State University of Science and Technology contrary to her dream of studying something related to acting.
Uranta later obtained a postgraduate diploma in Theater Arts from the London School of Arts Academy.
Career
Uranta went after her dreams that had been put on hold while she was pursuing a degree immediately after she graduated. She got a minor role as a guest appearance in the year 2000 in the movie Girls Hostel. She only seems to land minor roles after that but she was not discouraged. It was six years after her debut on the big screen that she got her big break in the movie Secret Mission. After her outstanding performance in that movie, she started getting her pick of roles. 
Years later she paused her career to get a postgraduate diploma in London.
In 2013, Uranta Founded 50th Academy, a film production company established to help the industry's growth, and also established the Mary Uranta Foundation which supports the welfare of disadvantaged children in the Opobo area of Rivers State. She also became the brand ambassador of RedKarpet Photography based in Port Harcourt.
She is currently the peace ambassador for the UN and the Niger Delta. Uranta is also the proud business owner behind Data Fabrics, a fabrics store in Lekki, Lagos State, and Data's Kitchen, a contemporary restaurant.
Mary Uranta Movies
Tea or Coffee

Girls Hostel

Tears of a Princess

Secret Mission

Baits of Doom

The Professionals

Real Passion

Mistress

The Darkest Link

Love Doctor 1 & 2

Critical Passion

Pradah

Secret Shadow

Blood Game

Paul and Silas

War of Roses

Silver Spoon

Church Committee

Gallant Babes 1 & 2

Nation Under Siege
Awards
The multi-talented superstar has received various awards in the course of her career, some of which includes the following;
In October 2011, Uranta accepted the African Youth Ambassador Award for her contributions to Nollywood.

 In 2012  She received a Best of Nollywood Award nomination for outstanding performance in the movie

Mistress

.

During the 4th City People Awards on 14 July 2013, she won the City People Award for Best Actress.
Mary Uranta Net Worth
The Port Harcourt-born celebrity has amassed quite the wealth with her amazing talent. Uranta's net worth is estimated to be $400,000.
Interesting Facts
Mary Uranta is still single, there have been rumors that she is romantically involved with a mystery man, but she has not come out to refute or confirm it. Her social media handles are @Maryuranta on Instagram and Twitter.