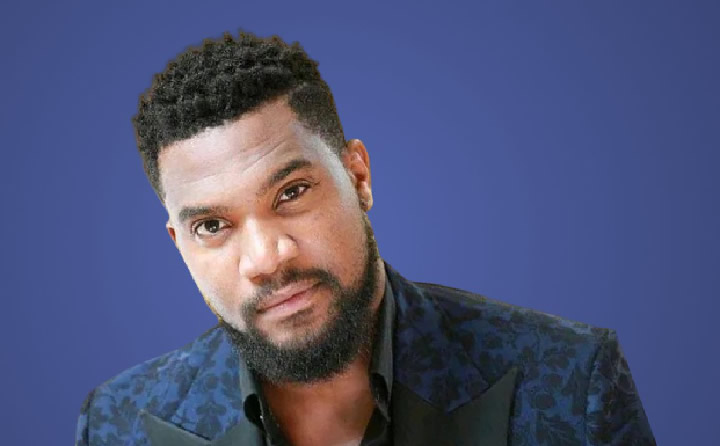 Oyekunle Opeyemi Oluwaremi is a sensational Nigerian Actor, TV Host, and influencer. He is one of the most popular actors among the ladies because of his good looks. Remi is a talented and dynamic actor,
Kunle Remi Biography
Remi was born on the 18th, of October 1988 to Engineer Joseph Ibukun Oluremi and Mrs. S.O Oluremi a proprietress of a school in Benue State. The Oluremi's are from Ekiti State and shortly after Kunle who was their second child was born the family relocated to Ibadan, Oyo state. The actor has five siblings; four younger siblings and an older sibling.
He had his earliest formal education in the city of Ibadan. He then proceeded to study Fishery and Wildlife management at the University of Ibadan, where he earned his bachelor's degree. Remi went further to the United States to study acting at the New York Film Academy, Los Angeles, he also obtained certifications for filming and directing from the same institution.
Kunle Remi Career
Remi rose to prominence when he won the popular Nigerian Television competition, the 7th edition of the Gulder Ultimate Show in 2010.
He started acting professionally in 2011 although it wasn't until later that he landed his first major role in Heavy Beauty, a movie produced by Grace Edwin Okon and directed by Stanlee Ohikhuare. After his success in that movie, he starred in several films, TV series, and stage plays, including Family Forever, Tinsel, Lagos Cougars Reloaded, The Getaway, Falling, and Africa Magic's Forbidden. He has been featured in several Africa Magic Original Films and Netflix movies.
He got his first TV hosting job while he was studying at the New York Film Academy. He worked as a TV host for an Internet TV channel, Celebville 360. Remi's first appearance for Celebville 360 was reporting live at the Academy Awards nomination event in Beverly Hills, California. In 2021, Remi became the co-host (taskmaster) of Gulder Ultimate Search, the show that brought him fame. He remained in the same position for the 2022 edition of the show.
As an influencer, he has been featured in ad campaigns for brands such as Airtel, MTN Nigeria, DStv, Peak Milk, Diamond Bank, and several others.
Kunle Remi Movies
Remi has produced and featured in several movies and TV series over the years, some of which are listed below;
Any Other Monday (2015)
The Getaway (2014)
Sting (producer 2014)
Lagos Cougars Reloaded (2015-2016)
Lincoln's Clan (2016-2017)
Tinsel (2016-2017)
Falling (2015)
Purple Heart (2017)
Tiwa's Baggage (2017)
Forbidden (2018)
Sobi's Mystic (2017)
The Eve (2018)
Stronger Together (2018)
Gold Statue (2019)
Quagmire (2019)
Mama Drama (2020)
JOCA: just one call away (producer 2020)
Volcano (2020)
Season of the Vow (2020)
Introducing the Kuju's (2020)
13 letters (2021)
Wild Affair (2021)
Dysfunction (2021)
Hide 'N' seek (2021)
BeautiFools (2021)
Unconventional (documentary 2021)
A Naija's Christmas (2021)
Time Shadow (2021)
Aníkúlápó (2022)
Borrowed Wealth (2022)
Treasury (2022)
Saint Oyinda (2022)
Mofe (2022)
The Femi-nist (2022)
Deserted (2022)
Hard choice (2022)
Warmth in Despair (2022)
Kunle Remi Awards/Nominations
He was nominated for the Best of Nollywood Awards in 2019 and 2021 subsequently. The Best Supporting Actor –English and Best Kiss in a movie which he won.
Personal Life
Kunle Remi is single although he has been allegedly romantically linked to a few women in the entertainment industry however he has publicly refuted all claims. It has been said that he also has a child but the actor has denied that claim as well.
Kunle Remi Net Worth
The net worth of Remi is not available as of when this article is written.