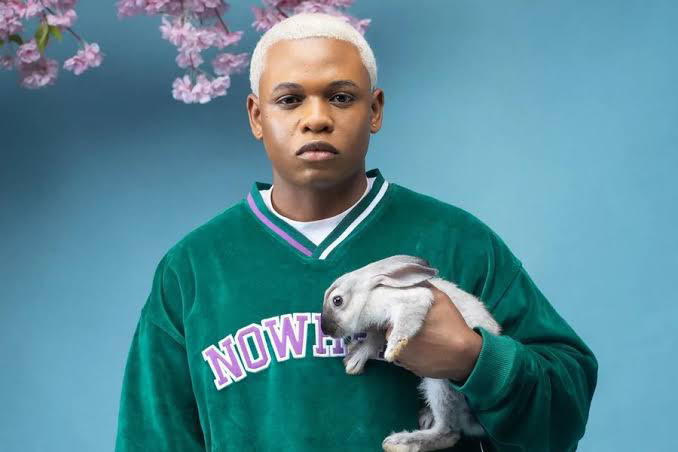 Ugbekile David Osemeke popularly known as Boy spyce, is a Nigerian afrobeat musician and composer. Boy spyce was born on the 10th of May, 2001 in Edo State Nigeria. However, he was raised in Jakande Estate Isolo. He is the last child of the six Ugbekile siblings.
Boy Spyce Biography
Boy spyce had his elementary school in Isolo, Lagos and he had his secondary school education at Lagos model college, kankan Badagry, also in Lagos State and graduated in 2017. He secured admission to the university where he is currently studying Chartered Accounting.
Boy Spyce Career
Boy Spyce loved music right from a very young age so he decided to give music a try by starting recording freestyles and cover songs and sharing them on social media. In August 2019 he released his debut single "weather for two"(WTF). He got the attention of Netizens with his cover of Wizkid's and Tem's song 'Essence' which earned him several followers across his social media which includes high-profile celebrities and Nigerians. Finally, he got the attention of the popularly known music label 'Mavins Record' boss Don Jazzy DMed him on Instagram. Boy spyce went through training according to the record label rules before he was eventually signed by the music label ;Marvins Record is one of African biggest record labels.
On the 14th of April, 2022 he was unveiled as a Mavin record artist and made his debut with a self-named album BOYCE SPYCE which has five-tracks.
Below are the songs boy spyce released so far;
Nobody
Dreams
Wayo
Destiny
Bad thing
Weather for two
Smile
Overloading
Boy Spyce Girlfriend
According to him in one of his most recent interviews; He revealed that he is single and currently focused on his career.
Boy Spyce Social Media
Boy spyce like many other Gen Z is a social media enthusiast and can be found on platforms like;
Instagram – @Boyspyce
Twitter – @Boyspyce
Boy Spyce Net Worth
Boy Spyce's net worth is $10,000 which is huge money when converted to Nigerian currency, as someone who just started his musical career this year, we can all agree that he has done well for himself and on his way to greatness.