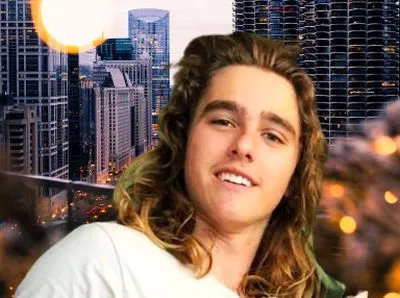 Kai Lewins is an Australian actor who gained prominence after portraying Ari Gibson in the 2022 Netflix series Surviving Summer. He also had a recurring role in the series The Elegant Gentleman's Guide to Knife Fighting. Lewis is active on social media with over 70,000 followers on his @kailewins Instagram account.
Kai Lewins Biography
Kai Lewins was born on 27th November 2001 in Sydney, Australia.
In 2011, Lewins made his first television appearance in the series Wild Boys. He made an appearance in seven episodes of the series. He also had roles in the films Celeste and Moon Rock For Monday.
In 2017, he guest-starred in an episode of the miniseries Pulse. He also guest-starred in an episode of the series Roar. In 2022 he featured in the Netflix miniseries Surviving Summer alongside Savannah La Rain, which further brought him enormous fame.
Kai Lewins Movies
Lewins has been featured in the movies and television shows listed below;
2011: Wild Boys
2013: The Elegant Gentleman's Guide to Knife Fighting
2013: Meet Timothy
2013: Push
2013: Hereafter
2014:Smithston
2014: The Uneducated
2014: Carlotta
2017: Pulse
2018: Celeste
2019: Broken Line North
2021: Peter Rabbit 2: The Run Away
2020: Moon Rock For Monday
2022: Roar
2022: Surviving Summer
2022: The Twelve
Kai Lewins Net Worth
The Surviving Summer actor is currently worth $800,000.