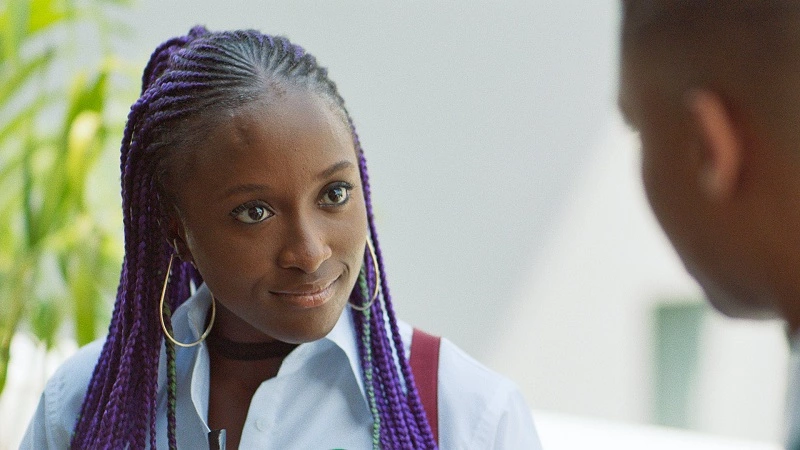 Genoveva Umeh is an upcoming Nollywood Actress and model. She gained prominence after she outstandingly portrayed the character of "Timeyin" in the Netflix mini-series Blood Sisters in 2022.
Genoveva Umeh Biography
She was born on 10th May 1995. Her father is a computer Engineer while her mum is a registered nurse. Umeh also has a younger brother who is still a teenager. She moved to the United Kingdom with her family in 2006.
Umeh studied at St Mary's C of E High School in London. Following that she attended the Identity School of Acting in 2012. She started studying Law in the UK in 2014, however, she had a keen interest in pursuing her passion which is acting but she could not go after it until she completed her education. Upon her graduation, she moved back to Lagos in 2018 and professionally started acting in 2019.
Umeh made her debut in 2019, starring in a few popular movies such as Blameless and Lizard but it was not until she featured in the Netflix mini-series playing the role of Temeyin Ademola a drug addict and the black sheep of the Ademola empire that she earned herself a spot at stardom. She also starred in the newly released Netflix mini-series Far From Home playing the role of Zinna, one of the best friends of the main character Ishaya Bello.
Genoveva Umeh Movies
These are movies Genoveva Umeh has featured in since she started her career as an actor a few years ago;
Far From Home (TV Series) (2022)
The Anomalous (TV Series) (2022)
2) A Tune Away (2022)
3) Blood Sisters (TV Mini-Series) (2022)
4) Superstar (2021)
5) All Good Things (2021)
6) Country Hard (2021)
7) Focus (Short film) (2021)
8) Monitoring Spirits (Short Film) (2021)
9) Reflections (Short film) (2021)
10) One Lagos Night (2021)
12) Lizard (Short Film) (2020)
13) Love Is War (2019)
14) Blameless (2019)
Genoveva Umeh Net Worth
Umeh's net worth is currently unavailable as of when this article was written.