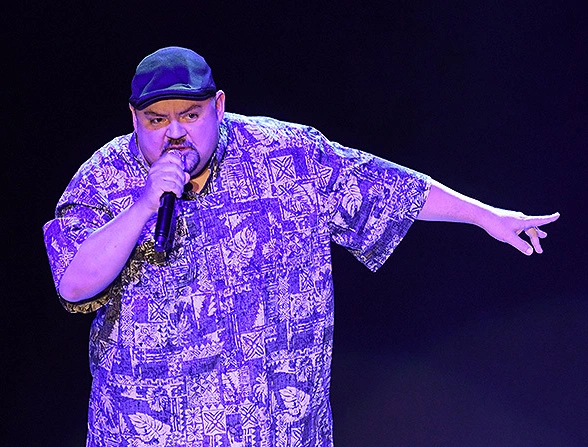 Gabriel Iglesias, Aka Fluffy, is an American stand-up comedian and actor. He has been cast in many live and animated television shows and films such as the sitcom Mr. Iglesias on Netflix, and Space Jam: A New Legacy. Iglesias has produced numerous stand-up specials for television outlets such as Comedy Central and Netflix, including I'm Not Fat… I'm Fluffy and Hot & Fluffy. He also once hosted the shows Stand Up Revolution on Comedy Central and Fluffy's Food Adventures on Fuse. Iglesias is currently one of the top most paid comedians in the world. He is known for his trademark Hawaiian shirts.
Gabriel Iglesias Wife, Son and Full Bio
Gabriel Jesús Iglesias was born on 15th July 1976 in San Diego, California. His parents are Esther P. Mendez and Jesús Iglesias. He was raised by his mother as a single parent, in Riverside, Corona, Santa Ana, Baldwin Park, and Compton before moving to Section 8 low-income housing in Long Beach, where he spent most of his early years. He is of Mexican descent.
Before going into comedy full-time in 1997, Iglesias worked for a cell phone company in Los Angeles, it was a struggle at first as his career move resulted in him being evicted from his home and losing his car.
He is known to often make references to his weight in his comedy, often using phrases like, "Oh, I'm not fat, I'm fluffy", and description that there were five levels of fatness, "Big", "Healthy", "Husky", "Fluffy", and "DAMN!!!" In 2009 he added a sixth level, "Oh hell, no." In 2000, Iglesias was cast in season 6 of the Nickelodeon sketch comedy series All That, alongside Amanda Bynes and Nick Cannon.
In 2006, during season 4 of the reality TV series Last Comic Standing Iglesias was a contestant, he survived elimination to become one of the final eight comedians. He was however disqualified for having used a smuggled phone to communicate with his family and friends, which was a violation of the rules of the show.
In 2007, Iglesias joined the cast of the Fox TV animated comedy Family Guy, voicing an entire Mexican family in "Padre de Familia", season 6 of the show. He also started a recurring voice role as a set of identical twin characters on The Emperor's New School, a Disney animated series.
In 2011, Iglesias collaborated with Comedy Central to debut the Gabriel Iglesias Presents Stand Up Revolution, a stand-up series produced and hosted by Iglesias. It ran for three seasons before ending in 2014. He co-hosted six episodes of Equals Three. He was featured as a strip club DJ and drug dealer in the 2012 film Magic Mike.
Iglesias once again had a voice role as Ned and Zed in the 2013 DisneyToon Studios film, Planes. He had more voice roles in the animated movies The Nut Job in 2014 and El Americano: The Movie in 2016.
Iglesias appeared on the reality series Fluffy Breaks Even, in 2015. During the show's third season, it was renamed Fluffy's Food Adventures, in 2017. From 2019 to 2020, he played Gabe Iglesias, in Mr. Iglesias, a Netflix original series. In 2021, he voiced Speedy Gonzales in the film Space Jam: A New Legacy as well as Picchu in Maya and the Three.
In 2022, Iglesias made history as the first comedian to sell out Dodger Stadium in Los Angeles. The concert was released to Netflix on October 18, 2022, as Stadium Fluffy.
Gabriel Iglesias (Fluffy) Family, Marriage and Kids
Gabriel Jesus Iglesias is also not married but has a girlfriend which you can see below.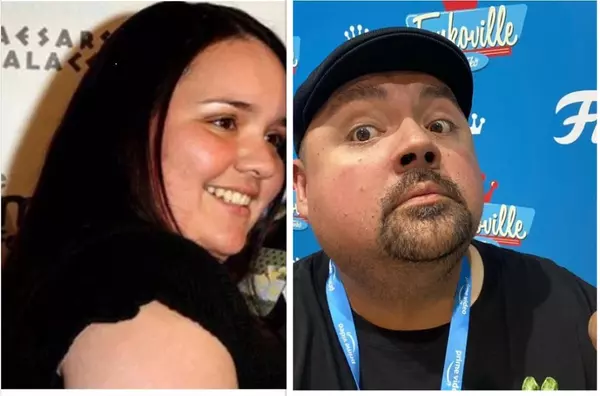 You can also see a photo of Gabriel Iglesias's son, Frankie.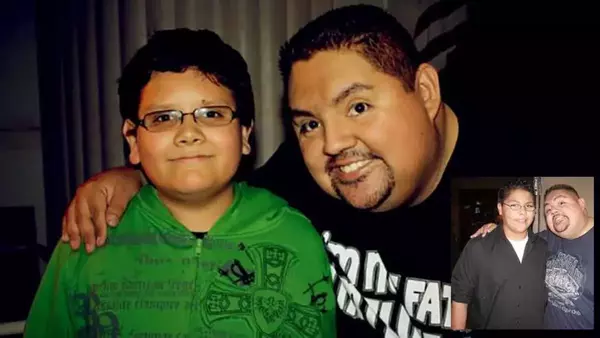 Gabriel Iglesias Movies
2000: All That
2002: My Wife and Kids
2002: Entre vivos y plebeyos
2003: El Matador
2003: Comedy Central Presents
2004: Days of Santiago
2006: The Surfer King
2006: Last Comic Standing
2006–2008: The Emperor's New School
2007: Gabriel Iglesias: Hot and Fluffy
2007: Family Guy
2009: Gabriel Iglesias: I'm Not Fat… I'm Fluffy
2011–2014: Gabriel Iglesias Presents Stand Up Revolution
2012: The High Fructose Adventures of Annoying Orange
2012: Magic Mike
2013: Planes
2013: Gabriel Iglesias: Aloha Fluffy
2013: Key & Peele
2014: The Nut Job
2014: A Haunted House 2
2014: The Fluffy Movie
2014: The Book of Life
201: Scooby-Doo! Ghastly Goals
Gabriel Iglesias Presents Rick Gutierrez: I'm Not Mad. I'm Just a Parent
2014–2015: Cristela
2015–2017: Fluffy's Food Adventures
2015: Magic Mike XXL
2016: Norm of the North
2016: El Americano: The Movie
2016: Ice Age: The Great Egg-Scapade
2016: Gabriel Iglesias: I'm Sorry For What I Said While I Was Hungry
2017: Narcos
2017: Smurfs: The Lost Village
2017: The Nut Job 2: Nutty by Nature
2017: Coco
2017: The Star
2017: Ferdinand
2018: Show Dogs
2018: Modern Family
2019: Gabriel Iglesias: One Show Fits All
2019–2020: Mr. Iglesias
2019: UglyDolls
2020: Unleashed
2021: Monsters at Work
2021: Maya and the Three
2021: Space Jam: A New Legacy
2022: Paws of Fury: The Legend of Hank
2022: Gabriel Iglesias: Stadium Fluffy
2022: StoryBots: Answer Time
Awards
Iglesias has received several accolades for his work
On February 10, 2012, he received multiple awards from the city of El Paso, Texas, including the key to the city and the Beacon of H.O.P.E Award from the nonprofit organization Operation H.O.P.E.
Gabriel Iglesias Net Worth
As of January 2023, Gabriel Iglesias currently has a net worth of $40 million.