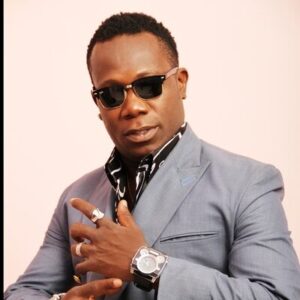 Duncan Wene Mighty Okechukwu is a Nigerian singer, a professional sound engineer, and a music producer. He is popularly known by his stage name Duncan Mighty. Duncan's musical style confirms his high level of genre dynamic, furthermore, it is mostly rooted in the sounds and culture of his people as most of his songs are sung in his native Ikwerre language. He is referred to as Port Harcourt's first son by some of his fans.
He is a very handsome, talented, competent, and intelligent man. His fans can reach out to him via his official Instagram account @duncanmighty.
EARLY LIFE
Growing Up.
Duncan was born on 28th October 1983 in Port Harcourt, Rivers State, he was raised in the same state. Duncan is always proud to talk about his Port Harcourt heritage and as a south-south man in general. He had a normal childhood growing up, however much is not known about his family as of when this article is being written.
Education.
After the completion of his primary education, Duncan attended Federal Government College Port Harcourt, for his secondary education, and upon graduation from school, he got admitted to the University of Port Harcourt to study Civil Engineering and got his bachelor's degree in engineering.
How Duncan's Career Started.
Duncan Mighty has always loved music from his childhood, he began as an instrumentalist; he played drums in church and was also the choirmaster. While he was doing his NYSC, he worked as a sound tutor for Benson and Hedges. He also worked at Dolphin Studios during his IT at Muson Centre in Lagos. It was at this point Duncan Mighty became sure about his singing ability, although his major focus was still on music production. He would later begin recording and eventually combining both skills.
 He went back to Port Harcourt in 2006, where he first provided services to record companies, D Large Records and 360 Records, before partnering with celebrity jeweler Chris Aire to form AireMighty Records.
IMPORTANT LIFE EVENTS
Career Breakthroughs
In 2008 Duncan Mighty released his first and debut studio album, Koliwater, which helped solidify him as a hitmaker in the Nigerian music industry. The album comprises twenty-two songs including "Ijeoma", "Scatter My Dada", "Dance For Me" and "Ako Na Uche". After his significant success with the album, he began work on his next album Ahamefuna which means Legacy, and by the middle of 2010, it was released into local record stores in Nigeria. This album was produced solely by Wene Mighty himself so it featured no guest artists. The first song on the album was the lead single "I Don't Give A Shot". 
Wene Mighty also snagged three leading nominations in the 2011 NEA Awards and won one out of those three awards in the category of the "Indigenous Artist of the Year". Subsequently, "Footprints" was released in September 2012. The album featured collaborations with Timaya, Shaggy, Otuu Sax, Sandoz Black, and Wande Coal. Wene Mighty was celebrated alongside other artists from the South-South region, artists like M-Trill, Timaya, Becky Enyioma, and Sodi Cookey at the 4th annual Odudu Music Awards.
Duncan Mighty released his fourth studio album Grace & Talent by his record label, Young Wealth Records in 2014 The album featured singers like Phyno, Young Stunna, Tick Lips, J Flex, and many more.
Some Discography 
51 Lex Presents Ese (feat. el Zaccal) (EP) 

Blow Am (feat. Olamide) 

 Ikebe Gyrate 

 Package 

 Low Waist  

Aza 

Uplifted 

 Miekeraso  

Tear Rubber (feat. Mayorkun, Mr. Eazi)

Genevieve 

Pepe 

 Sweet Love

Dirty Water 

 Omila

Where You Been Dey

 Sweet Love feat. (Don N)

Wicked (feat. Seth) 

Jollof Rice ( feat. Erigga)
Notable Achievements
Duncan Mighty is an ambassador for the United Nations Piece and also the Niger Delta Youth ambassador. He is a singer whose music has taken him to nearly all corners of the world. He established a cable television station named JamBase Tv, founded a successful construction company, and also leases out heavy-duty machines.
AWARDS/RECOGNITIONS
Listed below are  awards and nominations received by Duncan Mighty;
Duncan Mighty was honored at the 4th annual Odudu Music Awards

He was nominated for the Artiste of the Year at The Headies – 2011

Nigeria Entertainment Awards nominated him for Best Album of the Year – 2011

Hottest Single of the Year nominee at the Nigeria Entertainment Awards – 2011

Indigenous Artist of the Year at the Nigeria Entertainment Awards – 2011

Nominated for the African Artiste of the Year at the Ghana Music Awards – 2012

Nominee at the City People Music Award for South-South Musician of the Year – 2017

Winner of City People Music Award for South-South Musician of the Year – 2018

Nigerian Entertainment Award for Trailblazer – 2018
INTERESTING FACTS
Net Worth
Duncan Mighty's net worth is estimated to be $2 million all being income from his music and his construction company.
Other Interesting Facts
On 25 July 2015 in Port Harcourt, Rivers State Duncan Mighty married the love of his life Vivien Okechukwu, and a year later the couple welcomed their first child, a baby boy. Presently the couple has three kids welcoming their daughter Michelle in 2017 and son Reign in 2019.
Duncan Mighty still works as an engineer in his construction company, whenever he is not working on music he is an engineer.