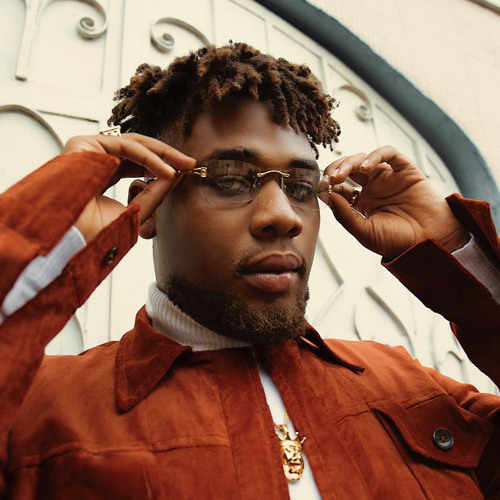 Daniel Benson famously called by his stage name BNXN f.k.a Buju to your ears on social media is a Nigerian Singer and Songwriter. The Akwa-Ibom-born artist has been making amazing music and his fans can't wait to get more of his amazing sound.
Buju has unique vocals and sounds that set him apart from his counterparts, his genre of song is afrobeat but his song has been described as afro-fusion. 
The handsome 24-year-old has been making waves in the Nigerian music industry. On social media, he has garnered a substantial number of followers, fans can follow him on Instagram @bujutoyourears.
Buju Biography
Growing Up And Education.
How old is Buju ? Well, The afrobeat singer was born on May 19th, 1997 in Akwa-Ibom. His parents later relocated to Gbagada, Lagos State, where he had his primary and high school education. Buju had a normal life growing up and his intense interest in music has existed since his childhood.
Even though the singer is from Akwa-Ibom state, growing up in Lagos and Ogun state helped him learn and understand the Yoruba language.
He said he started writing his first songs while he was still in high school. At the time he used the stage name Drizzle, he would perform at his school valedictory events, and when he graduated from high school he went to the university with the same intense passion.
The singer lost his mother to cancer a few years back but he said his other living family members have been supportive of his career and he shares a close bond with them.
IMPORTANT LIFE EVENTS
Buju Career Breakthroughs
 When the artist got to the university he was opened to another world different from his high school where he was the superstar. As a result of this, he started doubting his ability as a singer and songwriter so he stopped making music for a while. When he was doing his Industrial training (IT), it was a job he hated and that made him realize that he would rather pursue music than do a job he hated.
His stage name was inspired by Jamaican musician Buju Banton. Buju coined the name from the acronym Beauty Underneath Just Understood.
In 2018, he released his first single "Catch a Vibe", the second one also released in the same year is titled " A Day in Lagos" the singer said he got the inspiration for the song when he was on a canoe trip hence why the music video was shot on a boot.
Spaceship Records signed singer Buju on April 16th, 2020 making him the third musician under the record label, the record label only had singer Burna Boy and his sister Nissi Ogulu before Buju's contract.
Since the time he started singing officially Buju has made a tremendous breakthrough, he has been featured on songs with top artists like Burna Boy, Wizkid, Zlatan, and others. He has gained recognition both in Nigeria and outside the shores of the nation.
BUJU (BNXN) Songs and Albums
Buju has made his mark in the Nigerian entertainment industry. The artist has made sure he will continue to be relevant in the future. His songs and features are listed below;
Catch a vibe (2018)

Wahala (2018)

Energy (2019)

Commander (2019)

Spiritual feat. Zlatan (2019)

L'enu (2019)

Ohema & TMXO (2019)

Lenu Remix feat. Burna Boy (2020)

So lovely (2020)

My Baby (2020)

Ko le (2020)

Old soldier

Dey for me

Tampico

Tenerife

Fire dancer

Outside (2021)

Testimony (2021)

Feeling – Ladipoe

Bling – Blaqbonez

Alubarika (Zlatan)

Confident – Savage

Mood – Wizkid

Your Body – Basketmouth
Buju has become a household name for a while now, making hits back to back. His songs' lyrics resonate with all age groups.
AWARDS/RECOGNITIONS
Buju's career officially started less than five years ago and he has amassed the kind of recognition left for those in the business for decades. Listed below is Buju awards and nominations;
The Headies Award, Rookie of  the Year Award, 2019

City People Entertainment Awards, Revelation of the year, 2020.
INTERESTING FACTS.
Buju Net Worth
Buju's net worth is estimated to be about $150,000 all earnings from his music and events performance. Buju is ranked among the richest upcoming Nigerian musicians.
Other Interesting Facts
The word "Buju" in Jamaica means bread and Jamaican mothers tend to call their chubby kids by that and since the singer is chubby he said it just fits and he used it as an acronym mentioned previously.