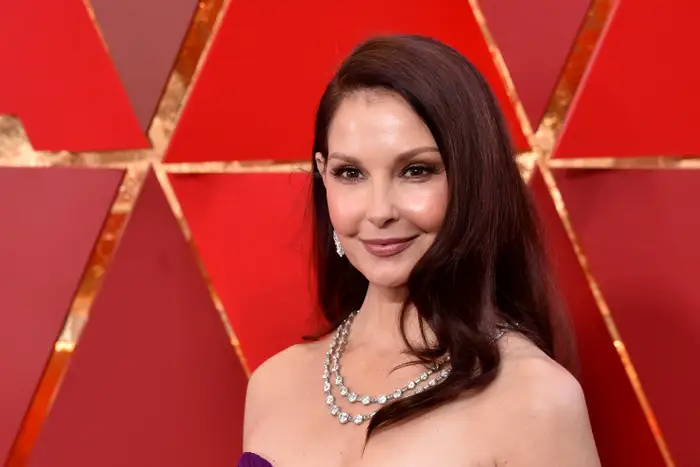 Ashley Judd is an American actress. She has been acting for more than three decades. She is well known for her role as she appeared as Natalie Prior in the film Divergent and subsequently reprised in its sequels Insurgent and Allegiant. Judd is also actively involved in global humanitarian efforts and political activism.
Ashley Judd Biography
Ashley Judd was born Ashley Tyler Ciminella on 19th April 1968 in Granada Hills, Los Angeles. Her mother is Naomi Judd, a country music singer, and motivational speaker, and her father is Michael Charles Ciminella, a marketing analyst focused on the horse racing industry. She has an older half-sister, Wynonna Judd, who is also a country music singer. Judd is of Sicilian (Italian) descent on her paternal side, also, her paternal grandmother was a distant relative of Mayflower pilgrim William Brewster.
Judd's parents divorced in 1972 when she was only 4 years old. A year later, her mother relocated with her to Kentucky, where she spent most of her formative years.
Before she went to college, Judd attended 13 schools such as the Sayre School (Lexington, Kentucky), Paul G. Blazer High School (Ashland, Kentucky), and Franklin High School in Tennessee. She modeled for a while in Japan when she was on a school break.
She is an alumnus of the University of Kentucky, she studied French and minored in anthropology, art history, theater, and women's studies. She joined the sorority Kappa Kappa Gamma. She graduated from the University of Kentucky Honors Program and was named Phi Beta Kappa.
After graduation, Judd went to Hollywood, where she studied acting at Playhouse West while working as a waitress in a restaurant.
On 9th May 2009, Judd received an Honorary DHL degree from Union College in Barbourville.
Judd went back for her post-grad studies, acquiring an MPA degree (MC/MPA) from the John F. Kennedy School of Government at Harvard University in 2010.
She started studying at UC Berkeley in 2016 to obtain a Ph.D. in Public Policy at the Goldman School of Public Policy.
Ashley Judd Career
She started her career in 1991 when she portrayed Ensign Robin Lefler, a Starfleet officer, in two episodes of Star Trek: The Next Generation. She was then cast in a recurring role as Reed, the daughter of Alex on the NBC drama Sisters.
In 1992, Judd was cast in her first feature film with a minor role in Kuffs. A year later, she was cast in Victor Nuñez's Ruby in Paradise. Following her appearance in Nuñez's film, she was cast in Natural Born Killers but the scenes she appeared in were later cut from the version of the film release. In 1994, she landed a role in Wayne Wang's Smoke and also in Michael Mann's Heat. Judd also portrays Callie in the adult fairy tale, The Passion of Darkly Noon.
In 1996, Judd starred as Marilyn Monroe in Norma Jean and Marilyn. She had another role in the thriller film A Time to Kill. It received positive reviews and was a major box office success. She also featured in the 1997 Kiss the Girls and 1999 Double Jeopardy. She starred in several other movies in the 2000s, many of which were critically acclaimed.
In 2014, Judd was featured as Natalie Prior in Divergent and in the sequels following it. Also, she narrated the documentary film about Turkish preacher Fethullah Gülen, Love is a Verb. In 2015 Judd became the first woman to narrate the opening for the telecast of the Kentucky Derby.
Ashley Judd Movies
These are the films and shows Judd has featured in over the years;
1991: Star Trek: The Next Generation
1991–1994: Sisters
1992: Kuffs
1993: Ruby in Paradise
1994: Naomi & Wynonna: Love Can Build a Bridge
1994: Space Ghost Coast to Coast
1995: Heat
1995: Smoke
1995: The Passion of Darkly Noon
1996: A Time to Kill
1996: Norma Jean & Marilyn
1996: Normal Life
1997: Kiss the Girls
1997: The Locusts
1998: Simon Birch
1999: Double Jeopardy
1999: Eye of the Beholder
2000: Where the Heart Is
2001: Someone Like You
2002: Frida
2002: Divine Secrets of the Ya-Ya Sisterhood
2002: High Crimes
2004: De-Lovely
2004: Twisted
2006: Come Early Morning
2006: Bug
2007: India's Hidden Plague
2009: Helen
2009: Crossing Over
2010: Tooth Fairy
2011: Dolphin Tale
2011: Flypaper
2012: Missing
2013: Call Me Crazy: A Five Film
2013: Olympus Has Fallen
2014: Divergent
2014: The Identical
2014: Dolphin Tale 2
2014: Big Stone Gap
2014: Love is a Verb
2015: The Divergent Series: Insurgent
2016: The Divergent Series: Allegiant
2016: Barry
Good Kids
2017: Trafficked
2017: Twin Peaks
2017–2019: Berlin Station
2019: A Dog's Way Home
2022: She Said
2022: Naomi Judd: A River of Time Celebration
Personal Life
Judd got engaged in December 1999, to Dario Franchitti, a Scottish racing driver who competed in Championship Auto Racing Teams (CART). They tied the knot in December 2001 at Skibo Castle in Scotland. The marriage ended in divorce in 2013.
In February 2006, she joined a program at Shades of Hope Treatment Center in Buffalo Gap, Texas where she stayed for 47 days treating depression, insomnia, and codependency.
She is an avid martial arts practitioner and enjoys kickboxing, judo, Brazilian jiu-jitsu, kung-fu, and taekwondo.
In February 2021, while hiking in the jungle of the Democratic Republic of Congo, she broke her leg and was transported for 55 hours to get to a hospital for surgery in South Africa.
Additional Work
For several years, Judd has been actively involved in humanitarian work that focuses on gender equality, sexual and reproductive health, and women's and girls' rights. In 2016, she was selected as a Goodwill Ambassador for UNFPA, the United Nations agency with responsibilities such as sexual and reproductive health.
In 2011, she became part of the Leadership Council of the International Center for Research on Women. Judd is involved in different charity organizations, such as Women for Women International and Equality Now. She is also a member of the advisory board for Apne Aap Women Worldwide, an organization that fights against sex trafficking and intergenerational prostitution in India.
Judd was part of the Tennessee State Representative delegates to the 2012 Democratic National Convention. She also wanted to return to Kentucky and challenge Senator Mitch McConnell in 2014. The conservative Super PAC American Crossroads sent out an attack ad against Judd in Kentucky as a response.
In January 2020, Judd supported Democratic Senator Elizabeth Warren in her run for the presidency.
Judd became the face of different American Beauty products such as Estée Lauder cosmetic brand sold at Kohl's department stores, and of H. Stern jewelers.
Ashley Judd Awards/Nominations
In 1993 Judd won the Chicago Film Critics Association Award for Most Promising Actress and also the Independent Spirit Award for Best Lead Female. She received the Blockbuster Entertainment Award for Favorite Actress – Suspense in 2000.
Judd has also received multiple awards nominations such as Primetime Emmy Award, Saturn The award, Golden Globe Award, and MTV Movie Award among others.
Ashley Judd Net Worth
As of 2022, Ashley Judd is worth $14 million.