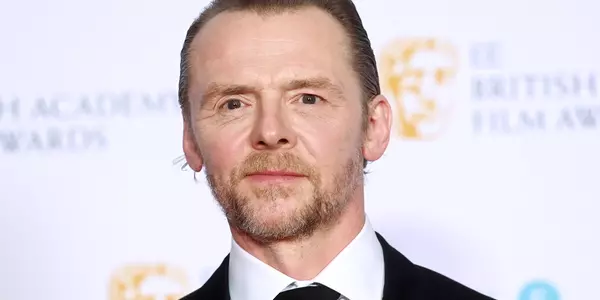 Simon Pegg Biography
Simon Pegg is an English actor, comedian, and writer known for his roles in various popular films and television shows. Pegg was born on February 14, 1970, in Brockworth. He is 5 Feet 10 inches tall.
Simon Pegg attended Brockworth Comprehensive Secondary School and The King's School in Gloucester. He later studied theater, film, and television at the University of Bristol, where he met his longtime collaborator and friend, Nick Frost.
Simon Pegg Career
Pegg's breakthrough came with the critically acclaimed British TV sitcom "Spaced," which aired from 1999 to 2001. He co-wrote the series with Jessica Hynes (formerly known as Jessica Stevenson) and also starred in it alongside Nick Frost. "Spaced" showcased Pegg's unique blend of comedy, pop culture references, and geeky humor, which would become a trademark of his future work.
Following the success of "Spaced," Pegg and Frost collaborated with director Edgar Wright on the "Cornetto Trilogy," consisting of the films "Shaun of the Dead" (2004), "Hot Fuzz" (2007), and "The World's End" (2013). These films combined elements of horror, action, and comedy and established Pegg as a leading figure in British comedy.
Pegg's talent and versatility allowed him to venture into other genres as well. He appeared as Montgomery "Scotty" Scott in the rebooted "Star Trek" film series starting in 2009, and he reprised the role in subsequent installments. He also played the character of Benji Dunn in the "Mission: Impossible" film series, starting with "Mission: Impossible III" (2006) and continuing in subsequent films.
In addition to acting, Pegg has written and co-written several films. He co-wrote the screenplay for "Shaun of the Dead" and "Hot Fuzz" with Edgar Wright, and he co-wrote and starred in the science fiction comedy "Paul" (2011). Pegg's writing often incorporates his love for popular culture, science fiction, and witty dialogue.
Throughout his career, Pegg has received numerous accolades for his work, including several British Comedy Awards and an Empire Award for Best Actor. He continues to be a prominent figure in the entertainment industry, appearing in both blockbuster films and independent projects.
Off-screen, Pegg is known for his down-to-earth personality and self-deprecating sense of humor. He is a passionate fan of science fiction, comic books, and video games, which often inspires his work. Pegg is also an advocate for various charitable causes and has supported organizations such as Amnesty International and the Teenage Cancer Trust.
Simon Pegg's combination of comedic talent, writing skills, and on-screen presence has made him a beloved figure in the entertainment industry, both in the United Kingdom and internationally. His work continues to entertain audiences and solidify his reputation as a versatile and talented performer.
Simon Pegg Wife and Daughter
Simon Pegg is married to Maureen McCann, a music industry publicist, whom he married in Glasgow on July 23, 2005. They reside in Essendon, Hertfordshire, and have one child together, Matilda, who was born in 2009. Simon has referred to his daughter as "the single greatest thing to happen to me. Martin, a friend of Simon, serves as the godfather of Matilda.
Simon Pegg Movies and TV Shows
Here is a list of movies and TV shows in which Simon Pegg has appeared:
Movies:
Shaun of the Dead (2004)
Hot Fuzz (2007)
Mission: Impossible III (2006)
Run Fatboy Run (2007)
Star Trek (2009)
Paul (2011)
The World's End (2013)
Star Trek Into Darkness (2013)
Mission: Impossible – Ghost Protocol (2011)
Mission: Impossible – Rogue Nation (2015)
Star Trek Beyond (2016)
Mission: Impossible – Fallout (2018)
Ready Player One (2018)
The Adventures of Tintin: The Secret of the Unicorn (2011)
Mission: Impossible – Dead Reckoning Part One (2023)
TV Shows:
Spaced (1999–2001)
Hippies (1999)
Band of Brothers (2001)
Black Books (2002)
Doctor Who (2005–2010)
I'm Alan Partridge (2002)
Big Train (2002)
Danger! 50,000 Volts! (2002)
Look Around You (2002)
Jiminy Glick in Lalawood (2004)
Monty Python's Personal Best (2006)
The Boosh (2006)
The Big Fat Quiz of the Year (2006)
Star Wars: The Clone Wars (2008-2014)
Room on the Broom (2012)
Simon Pegg Net Worth
He has an estimated net worth of about $25million. Please note that net worth figures can fluctuate over time due to various factors such as investments, business ventures, and new projects.