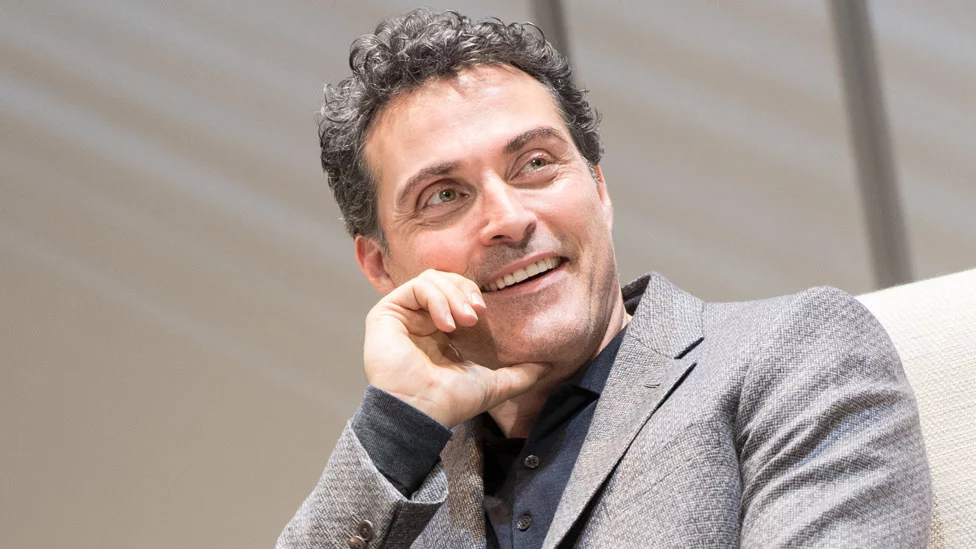 Rufus Frederik Sewell is a British film and stage actor. He is a veteran actor with decades of experience in filmmaking. Sewell is famous for his roles in Carrington in 1995, A Knight's Tale in 2001, The Legend of Zorro (2005), The Illusionist in 2006, The Father in 2020, and recently in Kaleidoscope in 2023.
Rufus Sewell Biography
Rufus Frederik Sewell was born on 29th October 1967 in Hammersmith, West London. His mother is a Welsh artist, classically trained pianist, and waitress, and his father William John Frederick Sewell was an Anglo-Australian animator and former builder's laborer.
When Sewell was five his parents separated, and when he was ten years old his father died. Sewell's mother, now a single mother, worked in a pub and sold vegetables to support Rufus and his older brother Caspar. His mother later moved to the Pelican, Laugharne, Carmarthenshire.
Sewell studied at Trafalgar Junior School, a state junior school in Twickenham. While he was a student at the School he was a member of the drama club and he played the main role of Rumpelstiltskin, acting on his knees throughout the play. Sewell then went on to study at Orleans Park School, in Twickenham. Then he attended West Thames College, where a drama teacher sent him to audition for drama school. He then registered at the Central School of Speech and Drama in London.
Career
In 1993, Sewell was cast in Michael Winner's film Dirty Weekend. He was chosen based on his performance in a play at the Criterion Theatre. He also starred in the BBC serial George Eliot's Middlemarch and on stage in Tom Stoppard's play Arcadia at The Royal National Theatre (Lyttelton) that same year. Sewell is known for playing villain roles in movies such as A Knight's Tale, The Legend of Zorro, Bless the Child, Helen of Troy, and The Illusionist.
From the 1990s to the present day Sewell has featured in several high-grossing movies, acted alongside major actors in the industry, and built a respectable reputation for himself.
Rufus Sewell Movies
Sewell has been featured in the movies, TV shows, and stage listed below;
1991 Twenty-One
1992: Gone to Seed Billy
1992–94: Screen Two
1993: Clive
1993: Dirty Weekend
1994: A Man of No Importance
1994: Middlemarch
1994: Citizen Locke
1995: Cold Comfort Farm
1995: Performance
1995: Carrington
1995: Cold Comfort Farm
1996: Hamlet
1996: Victory
1997: The Woodlanders
1998: Dangerous Beauty
1998: Dark City
1998: The Very Thought of You
1998: Illuminata
1998: At Sachem Farm
1999: In a Savage Land
1999: Martha, Meet Frank, Daniel, and Laurence
2000: Arabian Nights
2000: Bless the Child
2001: A Knight's Tale
2001: She Creature
2002: Extreme Ops
2003: Victoria Station
2003: Helen of Troy
2003: Charles II: The Power and the Passion
2004: Taste
2005: Shakespeare-Told
2005: The Legend of Zorro
2006: Tristan and Isolde
2006: The Illusionist
2006: Paris, Je t'aime
2006: Amazing Grace
2006–08: Rock 'n' Roll
2006: The Holiday
2006: 9/11: Out of the Blue
2008: John Adams
2008–09: Eleventh Hour
2008: Downloading
2008: Vinyan
2010: The Pillars of the Earth
2010: The Tourist
2011: Zen
2012: Parade's End
2012: Restless
2012: Abraham Lincoln: Vampire Hunter
2012: Hotel Noir
2013: All Things to All Men
2013: I'll Follow You Down
2013: The Sea
2013: Old Times
2014: Hercules
2014: The Devil's Hand
2015: Blinky Bill the Movie
2015: Killing Jesus
2015: Closer
2016: Secret History
2016–17: Victoria
2016: Gods of Egypt
2018: The Marvelous Mrs. Maisel
2014–19: The Man in the High Castle
2019: Judy
2020: The Pale Horse
2020: The Father
2021: Old
2023: Kaleidoscope
Awards/Nominations
For his performance in Rock 'n' Roll, Sewell won the 2006 Evening Standard Theatre Awards for Best Actor in a Play and the 2007 Laurence Olivier Award for Best Actor in a Play.
He also has 8 other award nominations from big awards such as the British Academy Television Awards, Tony Awards, and Primetime Emmy Awards, among others.
Personal Life
In 1999, Sewell married his long-term girlfriend Australian fashion journalist Yasmin Abdallah, the following year the two were divorced. He then took another wife, scriptwriter, and producer Amy Gardner, and they got married in 2004. Before they got married they had a son William Douglas born in 2002. Sewell and Gardner divorced in 2006. In 2013, Sewell welcomed a daughter Lola with Ami Komai.
Rufus Sewell Net Worth
As of 2022, the father of the two is worth $10 million.