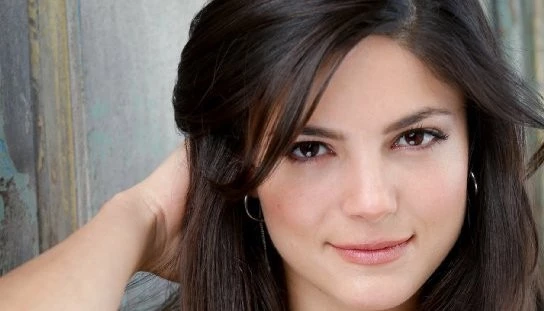 Monica Barbaro is an American actress. She is famous for her role in the second season of UnREAL, The Good Cop, and recently Top Gun: Maverick.
Monica Barbaro Biography
Barbaro was born on 18th June 1990, in San Francisco. She was raised in Mill Valley, California. Her parents divorced when she was a child.
Barbaro started dancing at an early age and later went on to study ballet. She attended Tamalpais High School and graduated in 2007. She studied dance at the Tisch School of the Arts in New York City; there she studied acting as an elective, and she graduated in 2010. After graduation, Barbaro decided to start acting professionally so she returned to San Francisco. She then studied at the Beverly Hills Playhouse acting school.
Monica Barbaro Career
Barbaro landed a role in 2013 portraying the lead role in a short comedy film It's Not About the Nail. Her major television role was in the second season of the television series UnREAL, portraying the character of Yael.
After that, she joined the cast of NBC legal drama Chicago Justice, where she played Anna Valdez.
Barbaro portrayed the character Cora Vasquez on Netflix's The Good Cop, alongside Josh Groban and Tony Danza in 2018. She later appeared in a recurring part in the ABC sitcom Splitting Up Together. In 2022, she appeared in the blockbuster film Top Gun: Maverick where she portrayed Lieutenant Natasha "Phoenix" Trace, a naval pilot.
Monica Barbaro Movies and TV Shows
Barbara has appeared in the following television shows and films including a video game yet to be released;
2013: Bullish
2015: Stitchers
2016: Hawaii Five-0
2016: Cooper Barrett's Guide to Surviving Life
2016: Unreal Yael
2016: Notorious
2016–2017: Chicago P.D.
2017: Chicago Justice
2017: Lethal Weapon
2018: The Good Cop
2018–2019: Splitting Up Together
2019: Stumptown
2021: The Cathedral
2022:Top Gun: Maverick
2022: I'm Charlie Walker
2022: At Midnight
2023: Forspoken (video game)
TBA: Army of the Dead: Lost Vegas
TBA: Utap
Monica Barbaro Net Worth
Monica Barbaro is worth $4.5 million as of 2022.