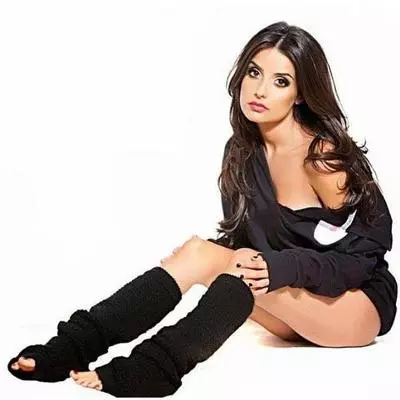 Mikaela Mehrizi Hoover is an American actress. She is known for her performance on the web series Sorority Forever. She was also cast in DC Comics Suicide Squad and Marvel Universe Guardians of the Galaxy. Hoover is also an ambassador for Global Down Syndrome. She is 4 Feet 11.5 inches tall.
Mikaela Hoover Age and Biography
Mikaela Hoover was born on 12th July 1984 in Colbert, Washington. She is of both Iranian and Italian descent. Her mother is Iranian and her father is American with Italian roots. Hoover has a younger sister, McKenzie Hoover.
At age two Hoover started taking dance classes and performed in school plays. As a child, she appeared in local commercials. She attended Loyola Marymount University, Los Angeles, where she obtained a Bachelor of Arts in theater arts.
Hoover started acting in 2007 when she made her debut in the movie Frank. After her debut role, she was cast as the main lead in the film Sorority Forever. Following that, Hoover was featured in Humanzee. She later got another lead role in the James Gunn and Peter Safran Xbox show Sparky & Mikaela.
In 2010, Hoover started appearing in Hollywood productions starting with a guest role in the acclaimed television comedy show How I Met Your Mother. She was also cast in the James Gunn movie Super. A year after that, she had a recurring role in the television series Happy Endings, where she portrayed Jackie.
In 2012, Hoover was featured in the film Anger Management and in 2013, she was cast in American Two and a Half Men and The League, followed by a role in Saint George in 2014, that same year Hoover was cast in the Marvel movie Guardians of the Galaxy as Nova Prime's Assistant. She also portrayed Raziya Memarian in The Belko Experiment
In 2017, she was featured in the television series 2 Broke Girls, The Guest Book, and Lucifer.
In 2020, she appeared in DC's The Suicide Squad, Lionsgate's Guest Houses, and Netflix's Holidate.
Mikaela Hoover Movies and TV Shows
Hoover has appeared in the following films and television shows;
Sam Has 7 Friends (2006), Frank (2007), Sorority Forever, Casanovas, Sparky and Mikaela, Humanzee! (2008), PG Porn, Lost Dream (2009), Team Unicorn, Super, How I Met Your Mother (2010), 2 Man 3 Way, Happy Endings, fleshlightning (2011), Anger Management (2012), Two and a Half Men, The League (2013), Back in the Day, Saint George, Cuz–Bros, Guardians of the Galaxy (2014), The Belko Experiment (2016), 2 Broke Girls, Lucifer (2017), Blacked Out, Bubble (2018), Airplane Mode (2019), Holidate, Guest House (2020), The Suicide Squad, Love Hard (2021).
Mikaela Hoover Net Worth
Hoover's net worth is estimated to be $1 million as of 2023.