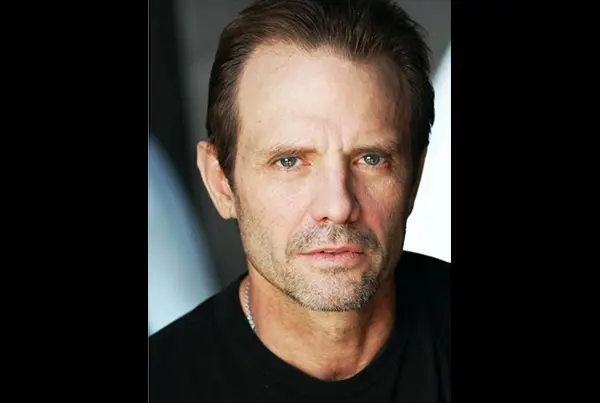 Michael Biehn is an American actor. He is mostly known for his many roles in science fiction films such as; Sgt. Kyle Reese in The Terminator (1984), Cpl. Dwayne Hicks in Aliens (1986), and Lt. Coffey in The Abyss (1989). He has been featured in many more movies following that. He is also known as a movie director and writer. Biehn is 5 Feet 11.75 inches tall.
Michael Biehn Age, TV Shows and Biography
Biehn was born on 31st July 1956 in Anniston, Alabama, to parents Marcia and Don Biehn, a lawyer. He is of German and Irish descent. Biehn is the second son of his parents' three boys. Growing up his family moved to Lincoln, Nebraska, and then to Lake Havasu City, Arizona.
He was a member of his high school drama club while in Arizona. After high school, he enrolled in the drama program at the University of Arizona, where he was a member of the Sigma Nu fraternity before finally moving to Hollywood, Los Angeles.
On 11th July 1980, Biehn married his first wife, actress Carlene Olson. Biehn and Olson have twin sons, Devon and Taylor and in 1987 they divorced. He then got married to his second wife, Gina Marsh, the actor also had two sons in his second marriage, Caelan Michael and Alexander before they parted ways in 2008. Biehn is currently married to actress Jennifer Blanc. They co-produced and both starred alongside in The Victim. Biehn and Blanc have one son, Dashiell King Biehn.
Michael Biehn Career
Biehn appeared in his first movie in 1978 playing a minor role in the film adaptation of Grease alongside John Travolta. He was featured in the 1981 movie The Fan, where he portrayed Douglas Breen.
In 1984, Biehn portrayed Sgt. Kyle Reese in the James Cameron film The Terminator opposite Arnold Schwarzenegger and Linda Hamilton. Following that, he was featured in two other films directed by Cameron; Aliens and The Abyss and reprised his role briefly in Terminator 2: Judgment Day. In 1986, he was cast as Corporal Dwayne Hicks in the film Aliens, which earned him a Saturn Awards Nomination.
In the 2000s, Biehn was featured in several roles including high-grossing films such as The Art of War and Clockstoppers, the video game Command & Conquer: Tiberian Sun, and the independent movie Havoc. He also starred in television series such as the CBS drama The Magnificent Seven from 1998–2000, the Tribune Entertainment syndicated TV series Adventure Inc. (2002–2003), and the NBC TV series Hawaii (2004). All three shows were canceled due to low ratings.
Biehn made his directorial debut in the 2010 film The Blood Bond. In 2011, he wrote, directed, and starred in The Victim. In 2020, he portrayed the villain Lang in the second season of the Star Wars television series The Mandalorian. In 2022, Biehn was cast as Ian in the eleventh season of the AMC horror series The Walking Dead, for which he received another Saturn Award for Best Guest-Starring Performance: Network / Cable Series.
Michael Biehn Movies and TV Shows
Here are some of the movies Biehn has appeared in over the years;
Grease, Coach (1978), The Runways (1978-1979), Hog Wild (1980), The Terminator, Hill Street Blues, The Martyrdom of St. Sebastian (1984), Aliens (1986), The Magnificent Seven (1998-2000), Adventure Inc (2002-2003), Borderline, Clockstoppers (2002), Hawaii, The Legend of Butch & Sundance (2004) 24-Hour Rental, The Legend of DarkHorse County, Tapped Out, The Dark Forest (2014), Psychopath, She Rises, The Night Visitor 2: Heather's Story (2016), Killer Weekend, The Mandalorian (2020), The Walking Dead (2022).
Biehn also featured in a few video games such as Metal Gear (1987), Command & Conquer: Tiberian Sun (1999), Aliens: Colonial Marines, Far Cry 3: Blood Dragon (2013), and Trials of the Blood Dragon (2016).
Michael Biehn Net Worth
Micheal Biehn is currently worth $8 million.