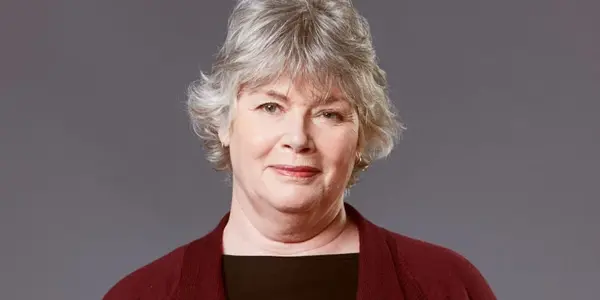 Kelly McGillis Biography
Kelly Ann McGillis also known as Kelly McGinnis is an American actress known for her roles in films and television. She gained recognition for her performance as Charlotte "Charlie" Blackwood in the 1986 film "Top Gun" alongside Tom Cruise. McGillis has also appeared in other notable films such as "The Accused" and "Witness." While she may not be as active in recent years, her contributions to the entertainment industry have left an impact on audiences.
Early Life & Career
Kelly Ann McGillis was born on July 9, 1957, in Newport Beach California. Her parents are Donald Manson McGillis, a physician, and Virginia Joan. The actress has two siblings; sisters.
McGillis attended Newport Harbor High School and then attended the Pacific Conservatory of the Performing Arts. She dropped out of high school but later got her GED. She then attended the prestigious Juilliard School in New York where she graduated in 1983.
She made her debut in the 1983 film Reuben, Reuben and following that she had her breakout role in the 1985 film Witness, a role that earned her several recognitions and awards. She also featured as a flight instructor Charlotte( "Charlie") in the 1986 fighter-pilot film Top Gun alongside Tom Cruise. Following that she appeared in several films, and television series and had an outstanding stage career while at Juilliard appearing in several Broadway shows.
Kelly McGillis Movies and TV Shows
Her stage work includes: Don Juan (1982), The SeaGull (1985), Peccadillo (1985), The Merchant of Venice (1988), Twelfth Night (1989), Mary Stuart (1990), The Merry Wives of Windsor (1990), Hedda Gabler (1994), Mourning Becomes Electra (1997), A Midsummer Night's Dream (1999), Measure for Measure (1999) and The Graduate (2004), Frankie and Johnny in the Clair de Lune (2010)
Some of McGillis Films are; Reuben, Reuben (1983), Witness (1985), Top Gun (1986), Made in Heaven, Unsettled Land (1987), The House on Carroll Street, The Accused (1988), Winter People, Cat Chaser, Rabbit Ears: Thumbelina (1989), The Babe (1992), Ground Control (1998), Morgan's Ferry (2001), Girl 27, Supergator (2007), We Are What We Are (2013), Val (2021) Top Gun: Maverick (2022)
Television work includes; Sweet Revenge, One Life to Live (1984), In the Best of Families: Marriage, Pride & Madness (1994), The Wild Thornberrys (2000), Z Nation (2014), Maternal Secrets (2018), Dirty John (2020)
Kelly McGillis Awards
In 1987 and 1988 she won the Bravo Otto Award for the Best Actress for her performance in Top Gun and The accused. Also in 1987, she won the Golden Ciak for Best Actress for her role in Made in Heaven.
McGillis received the 2018 California Women's Film Festival for Best Supporting Actress and also the Southampton International Film Festival for Supporting Actress in a Feature both for her work in Maternal Secrets.
Kelly McGillis Marriage and Relationships
McGillis was married to her fellow Juilliard student Boyd Black from 1979-1981. In 1989 she married Fred Tillman, a fellow actor but later divorced in 2002. During their marriage, they had two children together, a son named Kelsey Tillman and a daughter named Sonora Tillman. McGillis switched things up when she married Bartender, sales executive, and theater artist Melanie Leis in 2010 unfortunately they were divorced the following year.
Kelly McGillis Net Worth
Kelly McGillis is currently worth over $8 million.