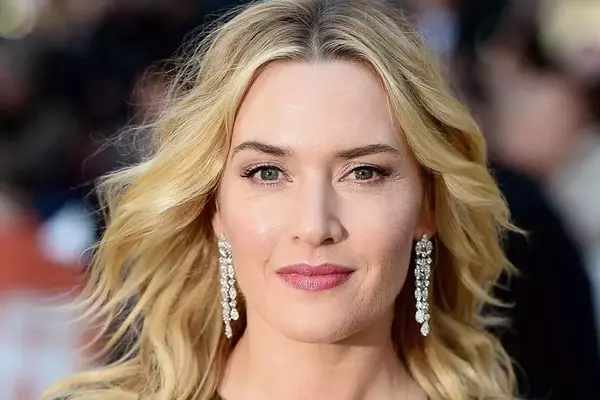 Kate Elizabeth Winslet CBE is an English actress. She is famous for her roles in period dramas, and for her playing strong independent women such as Rose DeWitt Bukate in Titanic, Sylvia Llewelyn Davies in Finding Neverland, and Jeanine Matthews in the Divergent Series.
Kate Winslet Biography
Kate Elizabeth Winslet was born on 5th October 1975, in Reading, Berkshire, to mother Sally Anne, a nanny, and waitress, and father Roger John Winslet, an actor. She has two sisters Anna and Beth, who are both actresses, and a brother Joss. Winslet maternal grandparents were also actors and ran the Reading Repertory Theatre Company.
Growing up, Winslet's family did not have much and they depended on free meal benefits sponsored by a charity, the Actors' Charitable Trust. She was also overweight as a child and was often bullied by her peers due to her weight.
Winslet appeared in her first stage appearance as Mary in her school's production of the Nativity play. She attended St Mary and All Saints' Church of England primary school. She was inspired to be an actor as she grew up in a household full of actors. When she was eleven years old, she enrolled at the Redroofs Theatre School in Maidenhead, where she started to audition for movies. She was featured in a Sugar Puffs commercial, she also starred in her school productions of Alice's Adventures in Wonderland and The Lion, the Witch and the Wardrobe, and Peter Pan. At age sixteen, she left Redroofs due to lack of funds.
Kate Winslet Career
While she was still at Redroofs, Winslet made her debut playing a minor role in the BBC science fiction television series Dark Season. In 1992, she had another minor in the television film Anglo-Saxon Attitudes. She appeared in the television sitcom Get Back from 1992–1993 and had a guest role in an episode of the drama series Casualty in 1993. Winslet was featured in the 1994 Peter Jackson's psychological drama Heavenly Creatures. Winslet starred in the 1995 Jane Austen novel Sense and Sensibility, where she played Marianne Dashwood. Her role in the movie earned her an Academy Award and Golden Globe Award nominations. She gained International recognition in 1997 when she portrayed Rose DeWitt Bukater in James Cameron's epic romance Titanic alongside Leonardo DiCaprio. At the same time, the film was the highest-grossing film at the time and won eleven Academy Awards. She went on to appear in several other films and created a name for herself as one of the best British actresses of all time.
Winslet is also a famous philanthropist as she supports several charity organizations including the ones focused to help people with autism, animal cruelty, etc.
Kate Winslet Movies and TV Shows
Dark Season (1991), Anglo-Saxon Attitudes (1992), Get Back (1992-1993), Casualty (1993), Heavenly Creatures (1994), Sense and Sensibility, A Kid in King Arthur's Court (1995), Jude, Hamlet (1996), Titanic (1997), Hideous Kinky (1997), Faeries, Holy Smoke! (1999), Quills (2000), Enigma, Iris, War Game, Christmas Carol: The Movie (2001), The Life of David Gale, Eternal Sunshine of the Spotless Mind, Finding Neverland, Saturday Night Live, Pride (2004), Extras, Romance & Cigarettes (2005), Deep Sea, All the King's Men, Little Children, Flushed Away, The Holiday (2006), The Fox and the Child (2007), The Reader, Revolutionary Road (2008), A Mother's Courage: Talking Back to Autism (2009), Carnage, Contagion, Mildred Pierce (2011), Movie 43, Labor Day (2013), Divergent, A Little Chaos (2014), The Divergent Series: Insurgent, Daisy Chain, Steve Jobs, The Dressmaker, Running Wild with Bear Grylls, Snow Chick (2015), Triple 9, Collateral Beauty, The Lost Letter (2016), The Mountain Between Us, Wonder Wheel, Diana: The Day Britain Cried, Snow Bears (2017), Mary and the Witch's Flower (2018), Birds of a Feather, Blackbird (2019), Moominvalley (2019-20) Baba Yaga, Ammonite, Black Beauty (2020), Eating Our Way To Extinction, Mare of Easttown (2021), Eleven Days in May, Avatar: The Way of Water, I Am… (2022), Lee (2023), Avatar 3 (2024), The Palace (TBA)
Kate Winslet Awards / Nominations
Winslet has received numerous awards including an Academy Award for Best Actress, British Academy Film Award for Best Actress in a Leading Role, and Best Actress in a Supporting Role. She also received five Golden Globe Awards, two Primetime Emmy Awards, four Screen Actors Guild Awards, a Grammy Award, and several others.
She was nominated several times as well, which included many nominations from major awards to critic associations, International awards among others.
Kate Winslet Spouse and Children
Winslet dated actor Stephen Tredre, when she was fifteen years old and Tredre was twelve years older than her. They both lived together until their break up in 1995 but stayed friends until Tredre died of bone cancer in 1997. She started dating film director Jim Threapleton in early 1998 and in November of that year, they got married. Winslet gave birth to their daughter Mia in 2000. In 2001 Winslet and Threapleton divorced. Soon after, she was in a relationship with director Sam Mendes but due to how she was portrayed in the British tabloids she moved to New York City.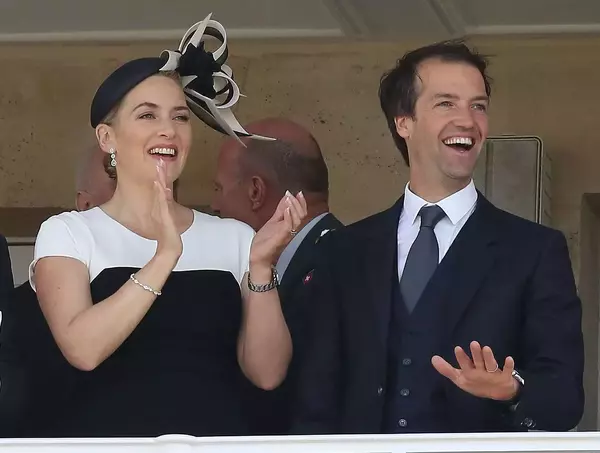 In 2003, Winslet married filmmaker Sam Mendes and later that year their son Joe Alfie Winslet Mendes was born. In 2010, there were rumors that Mendes was having an affair with actress Rebecca Hall, later that year Winslet filed for divorce. Winslet married billionaire Richard Branson's nephew Edward Abel Smith in December 2012. She gave birth to their son Bear in 2013. Winslet and Smith and her three children moved back to England and currently reside in the countryside in West Wittering, Sussex.
Kate Winslet Net Worth
As of 2023, Kate Winslet's net worth is estimated to be $65 million.