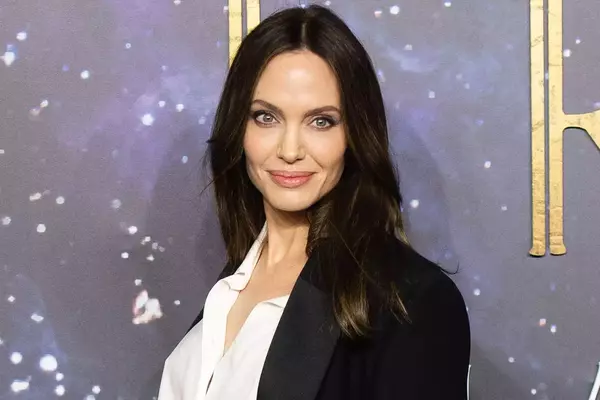 Angelina Jolie is an American actress, filmmaker, and big-time humanitarian. In 2008, she was the highest-paid actress in the world. Jolie is a multiple award winner and is particularly known for her performance in films like Salt, Maleficent, Lara Croft, and The Tourist.
Angelina Jolie Biography
Angelina Jolie Voight was born on June 4, 1975, in Los Angeles, California, U.S.A. to actors Jon Voight and Marcheline Bertrand. She has a brother, James Haven who is also an actor. Her paternal uncles are Singer Chip Taylor and geologist Barry Voight. Her parents separated in 1976, and she and her brother lived with their mother. Her mother quit acting to focus on her children but Jolie would often watch her mother's previous movies and was inspired to start acting. She was estranged from her father since he cheated on her mother and left the family. She legally removed her surname Voight in favor of her middle name in 2002.
She briefly attended Beverly Hills High School, but she was teased for being too thin, wearing braces, and not being as rich as her peers so she transferred to Moreno High School, where she became a punk kid wearing all-black outfits and even considered a career as a funeral director. Jolie started self-harming and using drugs. She struggled with depression and anxiety.
Much later, Jolie took night classes at New York University to study directing and screenwriting.
Angelina Jolie Career
Jolie started auditioning for acting roles but was always rejected. She appeared in some of her brother's films, made when he studied at the USC School of Cinema-Television, and even in many music videos, such as Lenny Kravitz's "Stand by My Woman" (1991), Antonello Venditti's "Alta Marea", and Meat Loaf's "Rock and Roll Dreams Come Through". In 1993, she was cast in her first main role in the science-fiction sequel Cyborg 2. Following that she starred in the 1995 independent film Without Evidence and got a lead role in the studio film, Hackers. She gained fame when she appeared in TNT's George Wallace in 1997.
In 1999, she had a supporting role as Lisa, in Girl, Interrupted. In 2001, she gained international recognition when she starred in Lara Croft: Tomb Raider as Lara Croft, an archaeologist. She reprised the role in Lara Croft: Tomb Raider – The Cradle of Life two years later. In 2005, Jolie starred in the action-comedy Mr. & Mrs. Smith alongside Brad Pitt. She was also featured in the 2008 action film Wanted. She featured in several other movies.
She started her career as a director when she directed the documentary A Place in Time in 2007 and subsequently directed the 2011 film In the Land of Blood and Honey.
She was also a Special Envoy to the United Nations and a High Commissioner for Refugees from 2012-2022.
Her book, Notes from my travels: visits with refugees in Africa, Cambodia, Pakistan, and Ecuador was published in 2003.
Angelina Jolie Movies
These are the movies Jolie starred in, the films she directed, produced, or wrote are not included;
Lookin' to Get Out (1982), Cyborg 2, Angela & Viril (1993), Hackers (1995), Without Evidence, Love Is All There Is, Mojave Moon, Foxfire (1996), Playing God, George Wallace, True Women (1997), Hell's Kitchen, Playing by Heart, Gia (1998), Pushing Tin, The Bone, Girl, Interrupted (1999), Gone in 60 Seconds (2000), Lara Croft: Tomb Raider, Original Sin (2001), Life or Something Like It (2002), Lara Croft: Tomb Raider – The Cradle of Life Lara Croft, Beyond Borders (2003), Taking Lives, Shark, Sky Captain and the World of Tomorrow, The Fever, Alexander (2004), Confessions of an Action Star, Mr. & Mrs. Smith (2005), The Good Shepherd (2006), A Mighty Heart, Beowulf (2007), Kung Fu Panda, Wanted, Changeling (2008), Salt, The Tourist, Kung Fu Panda Holiday (2010), Kung Fu Panda 2, Kung Fu Panda: Secrets of the Masters (2011), Maleficent (2014), By the Sea (2015), Kung Fu Panda 3 (2016), Maleficent: Mistress of Evil (2019), Come Away, The One and Only Ivan (2020), Those Who Wish Me Dead, Eternals (2021).
Angelina Jolie Awards / Nominations
Angelina Jolie has received 60 awards so far, which include an Academy Awa, Golden Globe Award (3), Screen Actors Guild Award (2), MTV Movie Award, Blockbuster Entertainment Award (2), and Teen Choice Awards (4). She was also honored with the 2014 Jean Hersholt Humanitarian Award.
She has been nominated 148 times including Primetime Emmy Awards (2), Empire Awards (3), Nickelodeon Kids' Choice Awards (4), Saturn Awards (4), and many others.
Angelina Jolie Spouse and Children
At age 14, she was in a relationship with a boy for two years. Her mother allowed her partner to stay with them so she can monitor them both. After her breakup as a teenager, she was solely focused on her career until she started dating actor Jonny Lee Miller. Jolie married Miller in 1996, and in 1999, Jolie filed for divorce although the two remained friends. Before and after her marriage Jolie and actress Jenny Shimizu were in a relationship. In May 2000, Jolie married actor Billy Bob Thornton after dating for a couple of months. Three months later, they separated and were divorced by May 2007.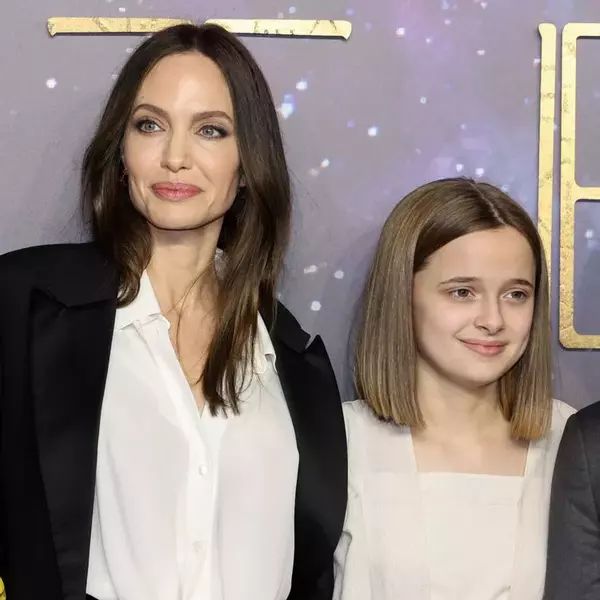 In 2005, she was involved in one of the biggest scandals of all time, when Jolie was accused of breaking actors Brad Pitt and Jennifer Aniston's marriage. She and Pitt fell in love while filming Mr. and Mrs. Smith, Jolie refuted the claims and said she would never have an affair with a married man. The term "Bradgelina" was coined for them and they were one of Hollywood's most celebrated couples. Jolie and Pitt got married on August 14, 2014. On September 15, 2016, Jolie filed for divorce. In 2019, their divorce was finalized. Jolie accused Pitt of verbally abusing her and the child.
While Brad Pitt and Angelina Jolie were married they had six children together, three were legally adopted, while the other three were their biological children. Their adopted children are; Maddox Chivan Jolie-Pitt, Pax Thien Jolie-Pitt, and Zahara Marley Jolie-Pitt. Their biological children are; Shiloh Nouvel Jolie-Pitt, Knox Léon Jolie-Pitt, and Vivienne Marcheline Jolie-Pitt.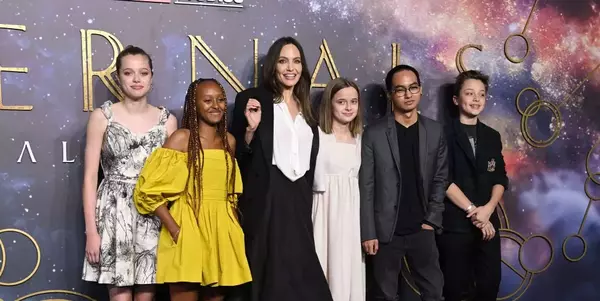 In 2013 Jolie had breast cancer prevention surgery, a double mastectomy after discovering that she had an 87 percent chance of developing breast cancer. She also had a long maternal family history which made her take genetic testing for BRCA mutations. She then had reconstructive surgery on her breast. In 2015, she discovered that she had a 50 percent chance of developing Ovarian cancer so she had surgery to remove her uterus and fallopian tubes, which led her to experience premature menopause.
Jolie is also a famous Humanitarian, she has donated to several charities across the world.
Angelina Jolie Net Worth
As of 2023, Angelina Jolie is worth $120 million.