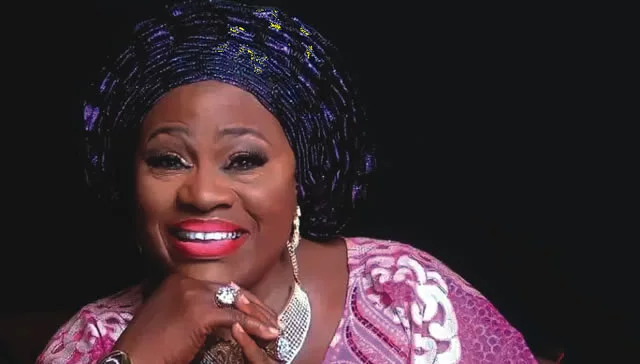 Idowu Philips is a popular veteran Nigerian Actress and Producer. She is well known by her nickname "Iya Rainbow". She has been in the movie industry for about five decades. She is a mother to all and is respected as such. Philips is a natural when it comes to acting as she has a way of keeping her audience mesmerized.
Idowu Philips Biography
Idowu Philips was born on 16th October 1942 in Lagos State but her parents are natives of Odogbolu Ijebu, Ogun State, southwestern Nigeria. Her father was Prophet Jacob Adebanjo Ifemade of Cherubim and Seraphim Church. Philips was the only female child of her parents and she said that made her tough.
She attended African Methodist School for her Elementary school and Anglican Modern School for her secondary education respectively. She later went to a school of Nursing.
Career
Philips worked as a Nurse in different general hospitals across Nigeria for a long time and seldomly acted in theater, an opportunity she got because her husband Augustine Ayanfemi Phillips worked closely with the late pioneer of the Nigerian Film Industry Sir Herbert Ogunde. It was two years after the demise of her husband in 1984 that she went into acting full-time and left the healthcare industry after 20 years of working as a Nurse, on the advice of Sir Herbert Ogunde to carry on her husband's legacy and earn more to support her family.
The first set of movies she acted in was Aje ni Iya Mi and Eru. Her late husband's group was called "Osumare Theatre", meaning rainbow. She said, one day she went to act with some white men and in the course of acting, someone asked for the meaning of Osumare and She replied, "rainbow". That was how she got her nickname Iya Rainbow.
Idowu Philips is a brand ambassador for Airtel, a famous telecommunication company, and also an ambassador for Yotomi Golden Estate, a low-cost housing estate.
Idowu Philips (Mama Rainbow) Movies
Yemi my Love (1990)
Back to Africa (1997)
Lagidigba (2000)
Jesu Mushin (2002)
Irepodun (2002)
Eyin Ogongo (2002)
N150 Million (2003)
Ìfé òtító (2003)
Fila Daddy (2003)
Arewa okunrin (2003)
Omo oku òrun (2003)
Okun ife 1&2 (2003)
Okan soso 1&2 (2004)
Ògìdán 1&2 (2004)
Abeni (2006)
Odun n baku (2006)
Mewa n sele (2006)
Èebúdolá tèmi (2006)
Agbefo 1&2 (2006)
Orita Ipinya (2007)
Olugbare (2007)
Olóri (2007)
Maku (2007)
Kootu olohun (2007)
Kilebi olorun (2007)
Taiwo Taiwo 1&2 (2008)
Itakun ola (2008)
Ìkúnlè kèsán (2008)
Ikilo agba (2008)
Igba Ewa (2008)
Aje metta 1&2 (2008)
Ìpèsè (2009)
Ìdàmu eléwòn (2009)
Elewon (2009)
Akoto olokada 1&2 (2009)
Oga Bolaji (2018)
Sugar Rush (2019)
Becoming Abi (2021)
Elesin Oba: King Horseman (2022)
Mama Rainbow Awards/Nominations
Idowu Philips was honored with the City People Awards and was given a Lifetime Achievement Award.
She has received numerous awards during her career.
Idowu Philips Net Worth
The veteran actress' net worth is estimated at $500,000
Personal Life
Idowu Philips did not remarry since the death of her husband Augustine Ayanfemi Phillips in 1984. She was only focused on her career and raising her five children all of whom are now involved in movie production, one of them is a popular writer.