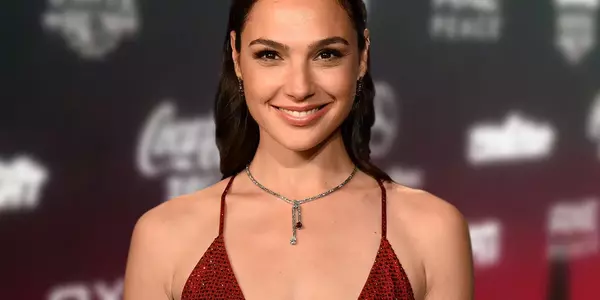 Gal Gadot Biography
Gal Gadot, born on April 30, 1985, in Petah Tikva, Israel, is an accomplished actress and model. She initially gained recognition for her role as Gisele Yashar in the "Fast & Furious" film series. However, her breakthrough came when she was cast as Wonder Woman (Diana Prince) in the DC Extended Universe (DCEU) films. Gal Gadot's height is 5 feet 10 inches (178 cm) tall.
Before her acting career took off, Gadot served in the Israel Defense Forces as a combat instructor. Her experience in the military helped her portray strong and empowered characters on screen. In 2004, she won the Miss Israel beauty pageant, which marked the beginning of her modeling career.
Gadot's portrayal of Wonder Woman in the DCEU movies, starting with "Batman v Superman: Dawn of Justice" (2016), garnered widespread praise for her charismatic performance and the film's empowering message. She continued to reprise the role in subsequent movies like "Wonder Woman" (2017), "Justice League" (2017), "Wonder Woman 1984" (2020), and more.
Apart from her work as Wonder Woman, Gadot has been involved in various other projects. She starred in films like "Keeping Up with the Joneses" (2016) and "Red Notice" (2021). Her acting skills and on-screen presence have solidified her as a prominent figure in Hollywood.
Gal Gadot's journey from the military to the world of entertainment, along with her roles as a model and an actress, has made her a symbol of strength and determination in the industry.
Gal Gadot Net Worth
Gal Gadot's net worth was estimated to be around $30-40 million USD. However, please note that net worth figures can change over time due to factors such as new projects, endorsements, investments, and other financial activities.
Gal Gadot Husband
Gal Gadot is married to Yaron Varsano. He is an Israeli real estate developer. The couple got married in 2008 and has two daughters together. They have been known to share a close and supportive relationship. They also live a private life about their marriage and relationship.
Gal Gadot Movies and TV Shows
Gal Gadot has appeared in a variety of movies and TV shows throughout her career. Check out some below
Movies:
Fast & Furious (2009) – Gisele Yashar
Fast Five (2011) – Gisele Yashar
Fast & Furious 6 (2013) – Gisele Yashar
Batman v Superman: Dawn of Justice (2016) – Diana Prince / Wonder Woman
Wonder Woman (2017) – Diana Prince / Wonder Woman
Justice League (2017) – Diana Prince / Wonder Woman
Wonder Woman 1984 (2020) – Diana Prince / Wonder Woman
Red Notice (2021) – Interpol agent
Death on the Nile (2022)
Heart of Stone (2023)
TV Shows:
Bubot (2007) – Miriam "Merry" Elkayam (Israeli TV series)
Asfur (2010) – Kika (Israeli TV series)