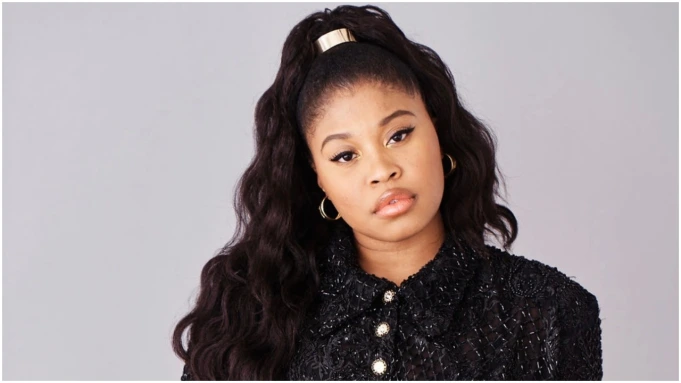 Dominique Fishback is an American actress and playwright. She is famous for portraying characters such as Billie Rowan on Show Me a Hero, Darlene on The Deuce, and Deborah Johnson in Judas and the Black Messiah. The actress has pulled off roles with strong characters and she is quickly rising in the ranks in Hollywood.
Dominique Fishback Age and Full Biography
Dominique Fishback was born on 22nd March 1991 in
New York City, U.S.A. Around her tenth birthday, she became interested in acting.
She studied Theatre Arts at Pace University, New York, and graduated with her Bachelor of Arts in 2013.
In 2014, Fishback performed in the Off-Off-Broadway play Subverted, portraying 22 characters. In 2016, Abingdon Theatre Company chose Fishback as a recipient of its inaugural Residency Program.
One of her first lead roles was a recurring role in the Yonkers housing drama Show Me a Hero, where she portrayed single mother Billie Rowan. She had another recurring role in the 1970s Times Square drama The Deuce.
Her first film is Night Comes On, which premiered at the 2018 Sundance Film Festival.
In 2018, She was cast in the film The Hate U Give, an adaptation of the young adult book. That same year, Fishback portrayed a younger version of Jay-Z's mother, Gloria Carter, in his music video "Smile."
Fishback portrays a street-smart teenager in the 2020 Netflix movie Project Power, directed by Ariel Schulman and Henry Joost, alongside Jamie Foxx and Joseph Gordon-Levitt.
In 2021, Fishback joined the cast of the biopic drama Judas and the Black Messiah as Deborah Johnson, the partner of American activist, Fred Hampton.
She is set to appear in the sequel to the Transformers movie, Transformers: Rise of the Beasts.
Dominique Fishback Movies and TV Shows
Fishback has appeared in the following movies;
The Knick (2013), The Affair (2014), The Americans, Blue Blood, Royal Pains, Show me a Hero (2015), Deuce (2017-2019), Random Acts of Flyness, Night Comes on, The Hate U Give (2018), Project Power (2020), Modern Love, Judas and the Black Messiah (2021), The Last Days of Ptolemy Grey, The Proud Family: Louder and Prouder (2022), Transformers: Rise of the Beasts (2023).
Dominique Fishback Awards/Nominations
In 2021, Fishback won the African-American Film Critics Association Awards for Best Supporting Actress and the Black Reel Awards for Outstanding Supporting Actress.
She has six other nominations which include British Academy Film Awards, NAACP Image Awards, Critics' Choice Awards, Washington DC Area Film Critics Association, and Black Reel Awards.
Dominique Fishback  Net Worth
Dominique Fishback is reportedly worth $3 million as of 2023.