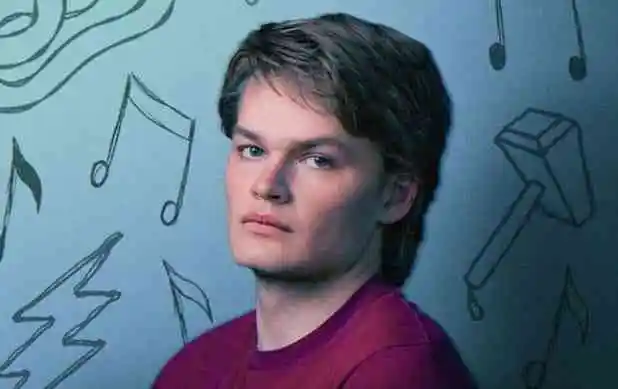 David Alexander Sjøholt popularly known as David Stakston is a Norwegian-American fast rising actor. He is famous for portraying Magnus Fossbakken in the Norwegian teen drama Skam, and as Magne Seier in the acclaimed Netflix fantasy drama series Ragnarok.
David Stakston Height and Bio
David Stakston was born on 22nd November 1999 in Raleigh, North Carolina to parents Jan-Ove and Hanne Sjoholt.  He is about 6 Feet 1 Inches tall. He was raised in both Florida, U.S.A., and Oslo, Norway.
In 2015, Stakston appeared in his first movie as one of the lead characters in the famous Norwegian drama web series Skam, which quickly gained an audience in Nordic countries. He appeared in the show till 2017. After that he made a few shorter appearances on Norwegian television. Since 2020, Stakston has played the role of Magne Seier, the lead character of the Norwegian Netflix fantasy drama series Ragnarok alongside talented co-stars such as Jonas Strand Gravli, Theresa Frostad Eggesbø, and Herman Tømmeraas
Stakston is active on social media with several fan followers on Instagram. Despite his social media activity, Stakston has kept his personal life away from the public.
Films
2015–2017: Skam
2020–present: Ragnarok
2018: Vill Ni Åka Mera
David Stakston Net Worth
As of 2023, Stakston's net worth is estimated at $1.5 million.