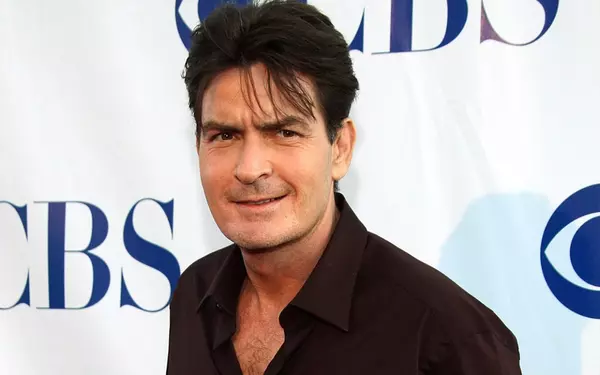 Carlos Irwin Estévez, professionally known as Charlie Sheen, is an American actor. He is best known for his roles as Charlie Crawford in ABC's Spin City, as Charlie Harper on the CBS sitcom Two and a Half Men, and as Dr. Charles "Charlie" Goodson on the FX series Anger Management. Sheen was the highest-paid actor in 2010. He is also a recipient of numerous awards and nominations.
Charlie Sheen Biography
Carlos Estévez on 3rd September 1965, in New York City, to actor Martin Sheen (Ramón Estévez) and Janet Templeton, an actress. He is of Irish and Spanish descent. Sheen has three siblings, two older brothers, Emilio and Ramon, and a younger sister Renee. All the sheen/Estévez siblings are actors. Actor Joe Estevez is Sheen's paternal uncle. His father adopted the surname Sheen in honor of the Catholic archbishop and theologian Fulton J. Sheen
At age nine, Sheen made his debut in his father's 1974 film The Execution of Private Slovik. Sheen attended Santa Monica High School in Santa Monica, California. He was on the baseball team and was a star pitcher and shortstop for the team. He became interested in acting while still in high school and started making amateur Super 8 films with his brother Emilio and school friends, actors Rob Lowe and Sean Penn. Sheen was expelled from school for poor performance and attendance just weeks away from his graduation. He decided to become an actor, he took the stage name, Charlie Sheen. Charlie is the English form of his name Carlos and Sheen the newly adopted family last name.
Charlie Sheen Career
Sheen started his acting career in 1983 when he was cast as Ron in Grizzly II: The Predator, the sequel to the 1976 horror movie Grizzly, the film was not released until 2020. The following year he was cast in the War teen drama Red Dawn. In 1986, Sheen got his first major role in the Vietnam War drama Platoon. In 1997, Sheen wrote his first movie, "Discovery Mars", a documentary focused on the question, "Is There Life on Mars?". The year after that, Sheen wrote, produced, and starred in the action movie No Code of Conduct. In 2000, Sheen was cast in his first television role replacing Michael J. Fox in the last two seasons of the sitcom Spin City. In 2003, Sheen starred as Charlie Harper in the CBS sitcom Two and a Half Men. In 2013, he was cast as the President of the United States but was credited under his birth name Carlos Estévez due to the Hispanic theme of the movie. Sheen is regarded as one of the greatest actors of all time, he has starred in several films and shows since 1973 to the present.
Charlie Sheen Movies in Order and TV Shows
Some of Sheen's movies and TV shows are listed below;
Badlands (1973), The Execution of Private Slovik (1974), Grizzly II: Revenge (1983), Red Dawn, Silence of the Heart (1984), The Fourth Wise Man , The Boys Next Door, Out of the Darkness (1985), Amazing Stories: Book Three, A Life in the Day, Lucas, Ferris Bueller's Day Off, The Wraith, Wisdom (1986), Wall Street, No Man's Land, Three for the Road (1987), Eight Men Out, Young Guns (1988), Tale of Two Sisters, Never on Tuesday, Major League, Comicits (1989), Cadence, Courage Mountain, Catchfire, Men at Work, Navy SEALs, The Rookie (1990), Hot Shots! (1991), Beyond the Law (1992), Loaded Weapon 1, Beyond the Law, Hot Shots! Part Deux, Deadfall, The Three Musketeers (1993), Charlie Sheen's Stunts Spectacular, Terminal Velocity, The Chase, Major League II (1994), Loose Women, All Dogs Go to Heaven 2, The Arrival, Friends (1996), Spin City (2000-2002),
Two and a Half Men (2003-2011), 9/11 Truth: Hollywood Speaks Up (2011), Anger Management (2012-2014), Mad Families, 9/11 (2017),
Charlie Sheen Awards / Nominations
In 1989, Sheen won the Western Heritage Awards for Theatrical Motion Picture. He received a Star on the Walk of Fame – Motion Picture, 7021 Hollywood, Blvd. in 1994. In 2002, Sheen won the Golden Globe Award for Best Lead Actor in a Television Series – Comedy or Musical. He received the 2008 ALMA Awards for Outstanding Male Performance in a Comedy Television Series. In 2009, he won the TV Land awards for Future Classic award.
Sheen has 23 award nominations which include Golden Globe Awards (2), Primetime Emmy Awards (4), Screen Actors Guild Awards (3), Nickelodeon Kids' Choice awards,
People's Choice awards (4), Teen Choice awards (3), ALMA awards (5), and Golden Raspberry awards.
Charlie Sheen Wife and Marriage
Sheen was engaged to the late actress Kelly Preston, he accidentally shot her in the arm and she ended their relationship. He dated a few adult film actresses including Ginger Lynn and Heather Hunter.
On September 3, 1995, Sheen married wife number one, Donna Peele. Sheen was mentioned as one of the clients of an escort agency run by Heidi Fleiss as a result of the scandal, Sheen and Peele divorced a year later. Sheen started dating actress Denise Richards in October 2001 by December of that same year, they were engaged. On June 15, 2002, Sheen and Richards got married. Richards gave birth to their daughters in 2004 and 2005. In March 2005, Richards filed for divorce on the grounds that Sheen was abusing alcohol and drugs and threats of violence as well as watching underage gay pornography. Sheen refuted the claims and their divorce was finalized by November 2006 the two went on to fight over the custody of their daughters.
On May 30, 2008, Sheen married his third wife, actress Brooke Mueller and they had twin sons. Two years later he filed for divorce. The divorce was finalized on May 2, 2011. They both fought for the custody of their son.
Following his third divorce, Sheen Sheen started living with 24-year-old adult film actress Bree Olson and 24-year-old model and graphic designer Natalie Kenly. They both left him months apart after living together for a few months.
In February 2014, Sheen and former adult film actress Brett Rossi announced their engagement, Rossi now going by her real name, Scottine. The two broke off the engagement in October with an announcement that they had mutually decided to separate.
Sheen announced in 2015 that he was HIV positive and had been diagnosed four years earlier. Sheen said that since 2011, he had paid extortionists millions to keep his HIV status secret. Sheen stated that he always told his past partners about his HIV status. His ex-fiancee Rossi sued him following the announcement and for other allegations as well.
On May 20, 1998, Sheen overdosed on c0kaine and suffered a stroke due to the overdose, luckily he was found by a friend just in time.
In 2017, Sheen was sued by actor Corey Feldman who claimed that he rap£d him when they were co-actors shooting the film Lucas and he was 13 years old at the time. The case was settled in 2018, however, repeated the claim that Sheen raped him in his documentary (My) Truth: The Rp£ of Two Coreys, corroborated by Feldman's ex-wife Susie Feldman and his Lost Boys co-star Jamison Newlander. Sheen denied the allegations.
Charlie Sheen Net Worth
Actor Charlie Sheen is reportedly worth $10 million as of 2023.