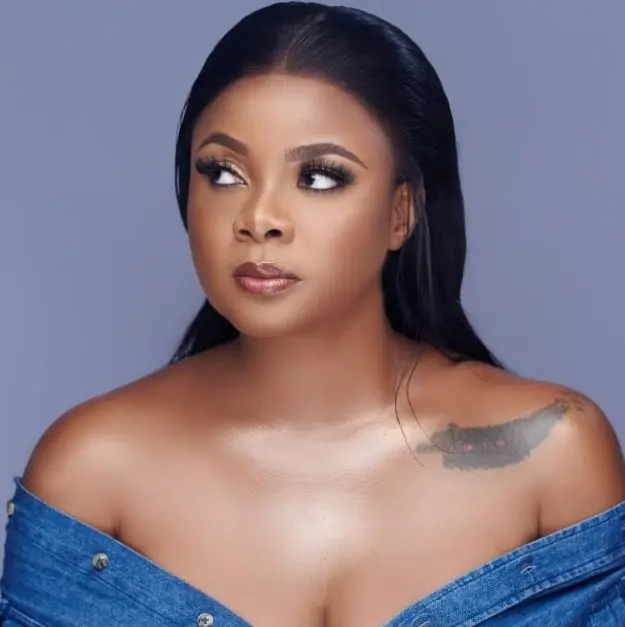 Bimbo Ademoye is a multiple-award-winning Nigerian Actress, Model, and brand Influencer. She is one of the best the Nigerian Movie Industry has in terms of talent. She has a unique way of keeping her viewers in awe. She is beautiful, creative, and witty.
Bimbo Ademoye Biography
Abimbola Ademoye was born on 4th February 1991. She was born and raised in Lagos state. Ademoye was raised by a single parent, her father whom she shares a close relationship with. 
She attended St. Margaret Primary School situated in Ikorodu, Lagos. She attended the prominent Mayflower School, Ikenne, Ogun State for her secondary education, and for her university she went to Covenant University where she studied Business Administration and obtained her bachelor's degree.
Abimbola Ademoye Career
Bimbo Ademoye's acting career began in 2014 when she was cast in the short film "Where Talent Lies". The film received recognition from the Africa International Film Festival. Uduak Isong assisted her in getting into the industry and was one of the actress' mentors. She was cast in her first feature film "It's About Your Husband", produced by Isong. She has since acted in different movies. Ademoye is known for her versatility, she can change her accent to fit the role she is playing. She is also known for being hilarious. 
Recently, she started her YouTube channel Bimbo Ademoye TV where she shares some of her movies with her fans and uploads a weekly comedy skit Iya Baraka Teropi secxxion which features other popular Nigerian celebrities. Bimbo Ademoye and Kunle Remi have also been the talk of the town in their roles in Netflix hit, Anikulapo.
Ademoye is a brand ambassador to brands like Peak Milk, Morning Fresh dishwashing soap, Curvifyme, Betty Bingo, an online gaming platform, among others.
Bimbo Ademoye Movies
Bimbo has featured in many movies and listed are few of those movies; 
Girlfriends (2019)

The Family (2019)

Kamsi (2018)

Getting Over Him (2018)

Light in the Dark (2018)

Personal Assistant (2018)

Desperate Housegirls 

Gone (2018)

Last Days

The Backup Wife 

Diary of a Crazy Nigerian Woman

It's About Your Husband

Charmed

Rofia Tailor Loran

This Is It (2016)

My Wife & I (2017)

Looking for Baami (2019)

Feels Like Heaven (2019)

Reach (2019)

Special Package (2019)

Sugar Rush (2020)

Dear Affy (2020)

Reach (2020)

Nneka the Pretty Serpent (2020)

Creepy Lives Here (2021)

Breaded Life (2021)

Lies in between (2021)

13 Letters (film)

Ayinla (2022)

Selina (2022)

Hustle (2021 film)

Introducing the Kujus (2021)

Anikulapo (2022)
Ademoye Awards
Bimbo Ademoye's hard work has paid off greatly as she has received several nominations and awards and honors from the top associations in the Nigerian Movie Industry. Listed below are her nominations and awards;
Best Supporting Actress in a Movie at the Best of Nollywood (BON) Awards (2018)

Nollywood's New Bride at the Maya Awards Africa (2018)

Rising Actor of the Scream All Youth Award (2018)

City People Movie Award nominee for Best Upcoming Actress of the Year (English) (2018)

Best Promising Actor/Actress nominee at the Greenview Awards (2018)

Nominee for Actress of the Year at the Eloy Awards (2018)

Nigeria Entertainment Award nominee for Best Actress (2018)

Nominated for the City People Movie Award for Best New Actress of the Year (English) (2018)

Nominee for the City People Movie Award for Best Supporting Actress of the Year (English) (2019)

Nominated for Acting at The Future Awards Africa Nigeria Prize (2019)

Nominee Actress in a Comedy (Movie/TV Series) AMVCA (2020)

Won the Best Actress in a Supporting Role (English) on Best of Nollywood Awards

Nominee Best Actress in A Comedy AMVCA (2022)
Bimbo Ademoye Surgery
There have been speculations that Bimbo Ademoye must have done surgery because of tiny waist. The actress has severally denied that but said that it is common in their family.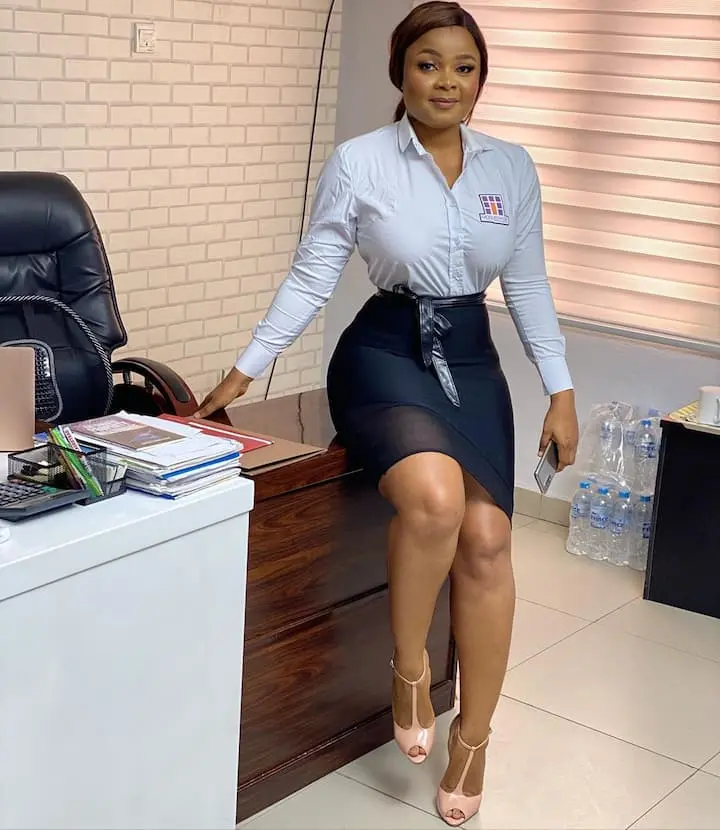 Bimbo Ademoye Net Worth 
It is gathered from reliable sources that Bimbo Ademoye is worth $1.5 million. 
The actress is currently single though she has been rumored to be in a relationship with different colleagues but she has denied all claims of such relationships. Fans of the actress can follow her on her Instagram page @bimboademoye.