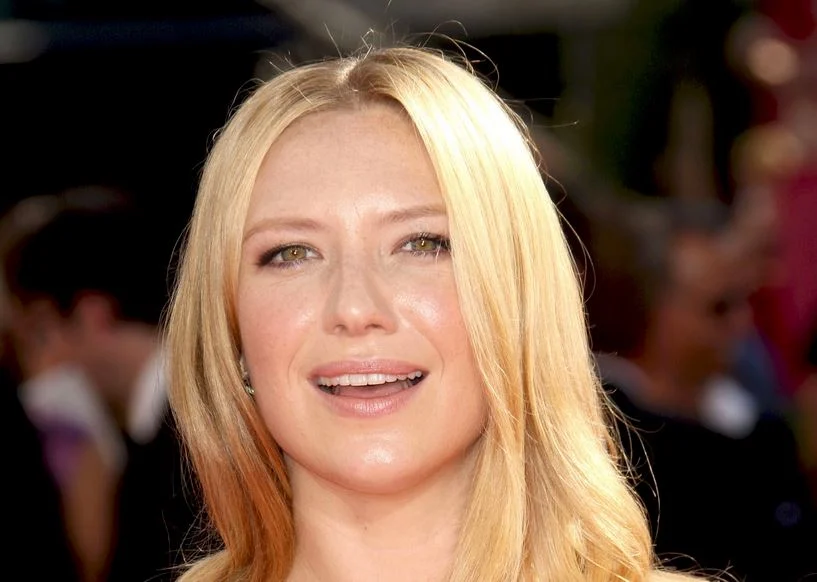 Anna Torv is an Australian actress famous for playing the role of FBI agent Olivia Dunham on the Fox science-fiction series Fringe from 2008–2013. Torv was cast as Wendy Carr in the Netflix crime thriller series Mindhunter from 2017–2019, and she is set to appear in the upcoming HBO post-apocalyptic series The Last of Us.
Anna Torv Net Worth, Height and Age
Anna Torv was born on 7th June 1979 in Melbourne, Victoria. Torv's height in feet is 5 Feet 7 Inches tall. Her parents are Susan and Hans Arvid Torv. She was raised on the Gold Coast, Queensland. She is estranged from her father. She has a younger brother, Dylan. Torv is Anna Murdoch Mann's niece.
Torv attended All Saints Anglican School. She then studied at Benowa State High School, where she graduated in 1996. She also studied at Australia's National Institute of Dramatic Art with a degree in performing arts in 2001.
Anna Torv Career
Torv was cast for the role of Ophelia with the Bell Shakespeare Company in John Bell's production of Hamlet in 2003. In 2004, she became a cast member of the Australian television drama The Secret Life of Us as Nikki Martel. Months later, she recorded a series of audiobooks for Scholastic Australia's Solo Collection.
She was cast in the BBC series Mistresses in 2008. She portrayed Agent Olivia Dunham in the acclaimed American television series Fringe. Torv was cast as Virginia Grey on HBO's mini-series The Pacific and then was featured in a CollegeHumor Original video. In 2014, Torv portrayed Nariko in the movie adaptation of the video game Heavenly Sword, in which she voiced the same character previously.
In 2016, Torv was featured as Wendy Carr, an FBI consultant, in the Netflix drama Mindhunter by David Fincher. In 2021, Torv was cast in the HBO post-apocalyptic series The Last of Us, set to be released in January 2023.
Torv also portrayed Helen Norville in the ABC series The Newsreader in 2021. That same year she was also cast in the television series Fires.
Anna Torv Movies and TV Shows
Torv has appeared in the television series, films, and stage productions listed below;
1986: The Night Before Christmas
1998–2001: Undiscovered Country
1998-2001: Bodyline: Time's Up
1998-2001: Richard III
1998-2001: Basic Burlesque
2001: Plenty
2001: Language of the Gods
2001: Ring Round the Moon
2001: Goodnight Children Everywhere
2001: Kiss Me, Kate
2002: The Credeaux Canvas
2002: The Credeaux Canvas
2002: White Collar Blue
2002: Young Lions
2003: Hamlet
2003: Travelling Light
2004–2005: The Secret Life of Us
2004: McLeod's Daughters
2005: The Cherry Orchard
2006: The Book of Revelation
2007: Frankenstein
2008: Mistresses
2008–2013: Fringe
2010: The Pacific
2011: CollegeHumor Originals
2013: Open
2014: Heavenly Sword
2014: Love Is Now
2015: The Daughter
2015: Deadline Gallipoli
2016–2019: Secret City
2017: Stephanie
2017–2019: Mindhunter
2021: The Newsreader
2021: Fires
2023: Force of Nature
2023: The Last of Us
She also voiced Nariko in the game Heavenly Sword in 2007.
Awards/Nominations
Torv has received several accolades for her performances including 4 Saturn awards, 2 Logie Awards for Most Outstanding Actress and Most Outstanding Actress, and the 2021 AACTA Awards for Best Lead Actress in a Drama Series.
She also has numerous other award nominations such as Scream Awards, Teen Choice Awards, and Critics' Choice Television Awards, among others.
Anna Torv Husband
Torv married Mark Valley, a fellow fringe co-actor in December 2008. Two years later there were reports that the couple had separated. It was not until 2021 that it was made public that the two had divorced in 2009.
Anna Torv Net Worth
Torv's net worth is currently estimated at $6 million.