Nick Jonas Bio
Nick Jonas is an American singer, songwriter, and actor who gained fame as one-third of the popular band, the Jonas Brothers. Born on September 16, 1992, in Dallas, Texas, Nick's musical talent was evident from an early age. Nick Jonas is approximately 5 Feet 7 Inches tall
Early Life and Family
Nick Jonas was born to parents Denise Miller-Jonas and Paul Kevin Jonas Sr. He grew up in Wyckoff, New Jersey, alongside his three siblings: Kevin, Joe, and Frankie. From a young age, Nick showed a keen interest in music, learning to play the guitar, piano, and drums. His family played a crucial role in nurturing his talents and supporting his musical pursuits.
Nick Jonas Disney Channel Stardom
In the mid-2000s, Nick Jonas and his brothers Kevin and Joe formed the band "Jonas Brothers." The trio found their breakthrough on the Disney Channel, starring in the TV movie "Camp Rock" and its sequel, "Camp Rock 2: The Final Jam." These projects catapulted them to teen idol status and cemented their position in the hearts of young fans worldwide.
The Rise of Jonas Brothers: With their popularity soaring, the Jonas Brothers released their self-titled album in 2007, featuring hit singles like "S.O.S" and "Hold On." Their music resonated with a wide audience, and subsequent albums like "A Little Bit Longer" and "Lines, Vines, and Trying Times" continued to establish their commercial success.
Nick Jonas Solo Ventures
During the Jonas Brothers' hiatus in 2010, Nick Jonas embarked on a solo music career. He formed a new band called "Nick Jonas & the Administration" and released the album "Who I Am." This project showcased a more mature and soulful side of his musical talents.
Nick Jonas Reunion and Success
In 2019, the Jonas Brothers surprised fans by reuniting and releasing the single "Sucker," which marked their comeback to the music scene. The reunion album "Happiness Begins" was a massive success, earning them their first No. 1 album on the Billboard 200 chart. The band's reunion tour was met with sold-out shows, solidifying their status as one of the most iconic pop groups of their time.
Nick Jonas Acting Career
Apart from music, Nick Jonas has also pursued acting with notable roles in television and film. He appeared in the television series "JONAS," as well as guest-starring in shows like "Hawaii Five-0" and "Kingdom." On the big screen, he showcased his acting chops in films such as "Jumanji: Welcome to the Jungle." and "Careful What You Wish For"
Nick Jonas Philanthropy and Advocacy
Nick Jonas has been involved in various philanthropic endeavors. He is an advocate for diabetes awareness and co-founded "Beyond Type 1," an organization focused on supporting those living with diabetes. Additionally, he has been vocal about LGBTQ+ rights and has used his platform to promote social causes.
Nick Jonas's journey in the entertainment industry has been nothing short of extraordinary. From his humble beginnings as a child musician to becoming a global sensation with the Jonas Brothers, he has continually evolved as an artist. With a successful solo career and a thriving acting portfolio, Nick's impact on the music and entertainment world remains undeniable.
Nick Jonas Wife
Nick Jonas is married to Priyanka Chopra Jonas. Their marriage was in 2018 and they are both blessed with a beautiful daughter. Their relationship is often covered by the media, and they share cute pictures and celebrate special occasions together.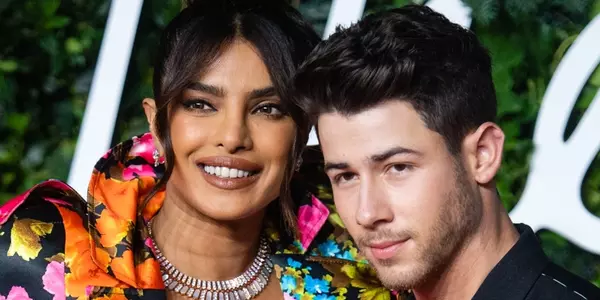 Nick Jonas Net Worth
Nick Jonas has an estimated net worth of $70 million. He is an American singer, songwriter, and actor who rose to fame as part of the band the Jonas Brothers on the Disney Channel. In addition to his music career, Nick Jonas has ventured into acting and has appeared in both TV shows and movies. He is married to actress Priyanka Chopra. Nick Jonas has made significant investments in real estate, including a $6.5 million mansion in Beverly Hills and a $20 million mansion in Encino, California.