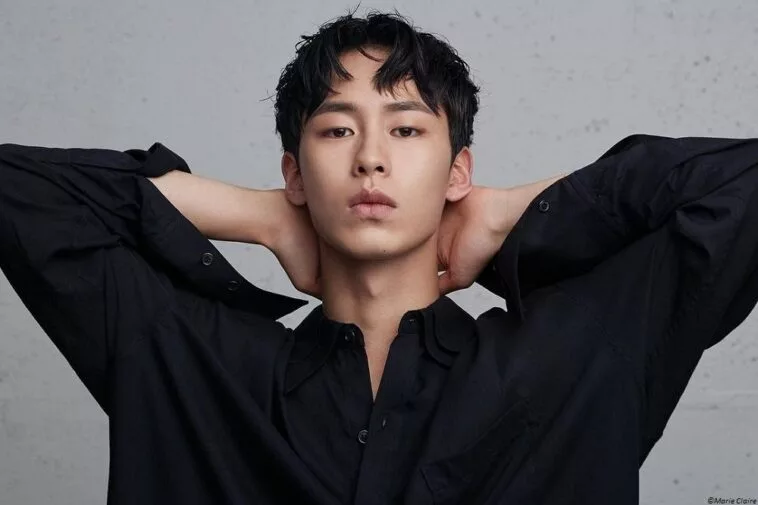 Lee Jae-Wook is a South Korean actor and model. He made his first appearance in the science fiction thriller Memories of the Alhambra which earned him fame. He is also popular for his roles in Search: WWW, The Battle of Jangsari, Extraordinary You, and melodrama When The Weather Is Fine. He further gained more prominence when he played the lead role in the hit fantasy period drama Alchemy of Souls in 2022.
Lee Jae-Wook Biography
Lee Jae-Wook was born on 10th May 1998 in Seoul, South Korea. Lee Jae-Wook graduated from Chung-Ang University, where he studied Theater and Film.
Career
In 2018, Lee made his acting debut by playing a supporting character in the hit tvN television series Memories of the Alhambra alongside Hyun Bin. In 2020, his photoshoot for the magazine THE MASTERPIECE with actress Park Lee-Hyun. The pictures were taken in 2018 before his first movie was released. In June 2019, Lee was cast as the lead role of tvN's Search: WWW opposite Lee Da-hee. Also in 2019, Lee joined the cast of the war film The Battle of Jangsari. Thereafter, Lee played the supporting role in MBC's Extraordinary You.
In 2020, he was cast in another supporting role in the JTBC television series When The Weather Is Fine. Thereafter in the KBS2 television series Do Do Sol Sol La La Sol. That same year he starred in a cameo role as his former drama character from Extraordinary You in tvN's True Beauty alongside Kim Hye-Yoon.
In 2021, he signed a new contract with C-JeS Entertainment, following his contract expiring with the previous agency. In the same year, he made an appearance in the Netflix series Move to Heaven.
In June 2022, Lee was featured in the hit tvN drama Alchemy of Souls alongside Jung So-min. That same month, he featured in a cameo role as an actor in the Disney+ series Kiss Sixth Sense. He returned to the screen for the second part of the drama Alchemy of Souls: Light and Shadow.
Lee will be touring in 2023 the "2023 Lee Jae-Wook Asia Tour Fan Meeting ", which will start in Seoul in January 2023.
In 2020, Lee was signed as the new model for the contemporary casual brand AD HOC and the street casual brand N DOZEN. He is also a brand ambassador to famous high-end fashion brands such as Prada, Lancôme, Dior, Nike, Berluti, Armani, Zegna, EX NIHILO, and Fendi.
Lee Jae-Wook Movies
2018–2019: Memories of the Alhambra
2019: Search: WWW
2019: Extraordinary You
2019: The Battle of Jangsari
2020: When the Weather Is Fine
2020: Do Do Sol Sol La La Sol
2020: True Beauty
2021: Move to Heaven
2022: Kiss Sixth Sense
2022: Alchemy of Souls
2022–2023: Alchemy of Souls: Light and Shadow
TBA: Royal Loader
Lee Jae-Wook Awards/Nominations
Lee Jae-Wook has received 3 Asia Awards; Rookie of the Year in 2019, Popularity Award – Actor, and AAA Best Actor in 2022. He also received 1 KBS Drama Award in 2020 for Excellence Award, Actor in a Miniseries. He won the 2020 Brand of the Year Award for Actor of the Year. Lee Jae-Wook received the 2022 Asia Model Awards for Asia Special Award. In 2019, he won the MBC Drama Award for Best New Actor and The Dong-A.com's Pick for Haeju Award.
He has also received 8 other awards nominations and has also received another upcoming nomination from Korea First Brand Awards for the Rising Star Award.
In 2022 he was named Best Actor of the Year by Joy News 24. He placed 10th in the RACOI list as Top Male Actor.
Lee Jae-Wook Net Worth
Lee Jae-Wook's net worth is estimated to be $3.5 million as of 2022