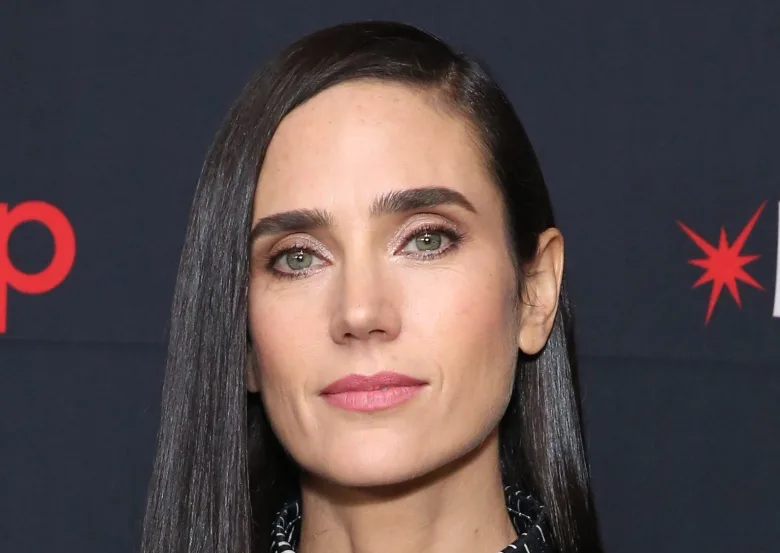 Jennifer Connelly Biography
Jennifer Connelly is an American actress. Her career spans over four decades. She is a multiple-award-winning actress known for her extraordinary performance in the film A Beautiful Mind. Her most recent work is in 2022, action movie Top Gun: Maverick starring alongside Tom Cruise.
Connelly was born December 12, 1970, in Cairo, New York. Her parents are Ilene, an antique dealer, and Gerard Karl Connelly, a clothing manufacturer. Her father was of Irish descent and Catholic while her mother was Jewish. Connelly's maternal great-grandparents were Jewish immigrants from Poland and Russia. She was raised in Brooklyn Heights, close to the Brooklyn Bridge. In 1976, her father was sick with asthma, so the family moved to the countryside in Woodstock, New York, to escape the city smog, however, they moved back to Brooklyn Heights four years later
Connelly attended Saint Ann's, a private school that specializes in the arts. She then studied English literature at Yale University in 1988. After spending two years at Yale, she transferred to Stanford University. Connelly eventually left college and went into the movie industry.
Jennifer Connelly Career
She started her career as a child model at the suggestion of her father's friend who worked in advertising. At age 12, Connelly started going to movie auditions. She was chosen for a supporting role in Sergio Leone's Jewish gangster historical film Once Upon a Time in America.
In 1985, she got her first leading role in the film Phenomena. That was her breakthrough as she landed in several roles for decades after that. In 2003, she appeared in Marvel comics superhero film Hulk. In 2022, Connelly starred in the blockbuster film Top Gun: Maverick.
Jennifer Connelly Movies
Connelly has featured in 5 music videos from 1983-2007. She has also appeared in several films and television series, below are all the films and shows she has starred in;
1984: Once Upon a Time in America
1985: Phenomena
1985: Seven Minutes in Heaven
1986: Labyrinth
1988: Some Girls
1989: Etoile
1990: The Hot Spot
1991: Career Opportunities
1991: The Rocketeer
1992: The Heart of Justice
1994: Of Love and Shadows
1995: Higher Learning
1996: Mulholland Falls
1996: Far Harbor
1997: Inventing the Abbotts
1998: Dark City
2000: Waking the Dead
2000: Requiem for a Dream
2000: Pollock
2000–2001: The $treet
2001: A Beautiful Mind
2003: Hulk
2003:House of Sand and Fog
2005: Dark Water
2006: Little Children
2006: Blood Diamond
2007: Reservation Road
2008: The Day the Earth Stood Still
2008: Inkheart
2009: He's Just Not Into You
2009: 9
2009: Creation
2010: Virginia
2011: The Dilemma
2011: Salvation Boulevard
2012: Stuck in Love
2014: Winter's Tale
2014: Aloft
2014: Noah
2014: Shelter
2016: American Pastoral
2017: Spider-Man: Homecoming
2017: Only the Brave
2019: Alita: Battle Angel
2020–present: Snowpiercer
2022: Top Gun: Maverick
TBA: Dark Matter
Jennifer Connelly Awards/Nominations
Connelly received the following awards most of it in 2002 for her performance in the film A Beautiful Mind;
The 2002 Academy Awards for Best Supporting Actress
The 2002 American Film Institute Awards for Featured Actress of the Year
The 2002 British Academy Film Award for Best Actress in a Supporting Role
The 2002 Critics' Choice Movie Awards for Best Supporting Actress
The 2002 Golden Globe Awards for Best Supporting Actress – Motion Picture
The 2002 Satellite Awards for Best Supporting Actress – Motion Picture Drama
The 2002 Online Film Critics Society Awards for Best Supporting Actress
The 2007 Hollywood Film Awards for Supporting Actress of the Year
She has also received 15 nominations from several other works.
Noteworthy publications including Vanity Fair, Esquire, and the Los Angeles Times have ranked Connelly among the most beautiful women in the world.
Jennifer Connelly Personal Life
She met actor Billy Campbell on the set of the film The Rocketeer, Connelly, and Campbell started dating and later got engaged but broke up in 1996 after being together for five years. The actress then started a relationship with photographer David Dugan. Connelly and Dugan welcomed their son in 1997.
On January 1, 2003, Connelly tied the knot with actor Paul Bettany, in Scotland. They had met on the set of the movie A Beautiful Mind. The two have two children and a daughter.
Connelly is a well-known activist, in 2005, she was named Amnesty International Ambassador for Human Rights Education and in 2012, she was named ambassador for Save the Children fund.
Jennifer Connelly Net Worth
As of 2022, Jennifer Connelly's net worth is estimated at $50 million.