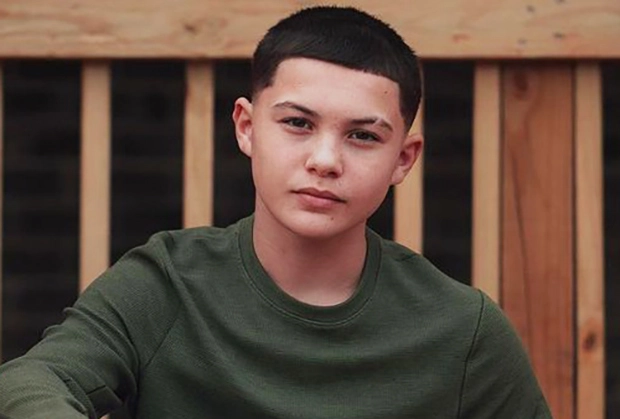 Javon Walton is an American actor famously known for his performance of Ashtray in the HBO series Euphoria and following that in Utopia, The Umbrella Academy, and in the film Samaritan.
Javon Walton Biography
Javon 'Wanna' Walton was born on 22nd July 2006 to a family of six. His parents are DJ and Jessica Walton.
Walton has been boxing since he was four years old, he is a five-time Georgia State Champion and four-time USA Boxing South East Regional Champion. He also holds similar remarkable titles in gymnastics. He is the youngest athlete tapped by Under Armour to represent the brand. He was recognized by Under Armour as one of only seven athletes to be crowned NEXT when he was just eight years old. Walton appeared in the advertising campaign for the Muhammed Ali Collection in 2018 and was chiefly the headliner in UA's Will Finds A Way campaign alongside Dwayne "The Rock" Johnson.
Walton was discovered on social media in 2017 by famous TV host and author Steve Harvey, he appeared on his daily talk show, STEVE. In 2019, he made his acting debut as "Ashtray" in HBO's critically acclaimed series Euphoria. A year later Walton was cast as the lead role in the Amazon Prime Video series Utopia portraying Grant Bishop. In 2021, he was featured in the animated comedy horror film The Addams Family 2 as Pugsley Addams. Recently, he appeared in the Netflix superhero television series The Umbrella Academy, and also in the superhero thriller film Samaritan as Sam Cleary.
Walton resides and trains in Atlanta, Georgia with the rest of his family.
Javon Walton Movies
Walton has been featured in these films and Television series;
2019–2022: Euphoria
2020: Utopia
2021: The Addams Family 2
2022: Samaritan
2022: The Umbrella Academy
Javon Walton Net Worth
Javon Walton's net worth is estimated to be $12 million as of 2022.