José Tenoch Huerta is a famous Mexican actor. He has featured in several Latin America and Spanish movies, starring in both feature films and short films. The handsome actor is known for his acting prowess and unique talent.
Tenoch Huerta Biography
Huerta was born on 29th January 1981 in Ecatepec de Morelos, State of Mexico, Mexico. He is an indigenous descent, with a Nahua maternal great-grandmother and a Purépecha paternal great-great-grandmother.
His father loved movies so he enrolled young Huerta in an acting course with María Elena Saldaña. He shared classes alongside Carlos Torres Torrija and Luis Felipe Tovar.
Tenoch Career
In 2006, Huerta made his acting debut in the film Asi del precipicio taking up a minor role. He appeared in Cary Joji Fukunaga's 2009 film Sin nombre portraying Li'l Mago, leader of the Tapachula faction of the notorious Mara Salvatrucha gang.
Huerta played the character, Carlos Mamami in the 2015 biographical disaster survival film The 33, Alejo in Camino. In 2018, he started playing Rafael Caro Quintero in Netflix's Narcos: Mexico.
In 2021, Huerta portrayed Juan in The Forever Purge, the fifth film of The Purge franchise. A year later during the San Diego Comic-Con presentation for the Marvel Studios film Black Panther: Wakanda Forever, Huerta was revealed as part of the cast and will be playing Namor the Sub-Mariner.
Tenoch Huerta Movies and Tv Shows
Listed below are some movies and TV Shows Tenoch Huerta has featured in;
Así del precipicio (2006)
Malamados, en la soledad todo esta permitido (2007)
La Zona (2007)
Déficit (2007)
Sleep Dealer (2008)
Café paraíso (2008)
Road to Fame (2008)
Nesio (2008)
Soy mi madre (2008)
Just Walking (2008)
Capadocia (2008)
Sin nombre (2009)
El horno (2009)
Los Minondo (2010)
Marea alta (2010)
Depositarios (2010)
Chicogrande (2010)
¿Cómo has estado? (2010)
El Infierno (2010)
Busco empleo (2010)
El Encanto del Águila (2011)
Cristeros y Federales (2011)
Días de gracia (2011)
Vacaciones en el infierno (2012)
Cristiada (2012)
Colosio: El asesinato (2012)
Cloroformo (2012)
De tierra (2012)
La vida precoz y breve de Sabina Rivas (2012)
Penumbra (2012)
Mozart in the Jungle (2015-16)
El silencio es bienvenido (2017)
El autor (2017)
Tigers Are Not Afraid (2017)
Debris Armando (2017)
Bel Canto (2018)
Son of Monarchs (2020)
The Forever Purge (2021)
Madres (2021)
Black Panther 2: Wakanda Forever (2022)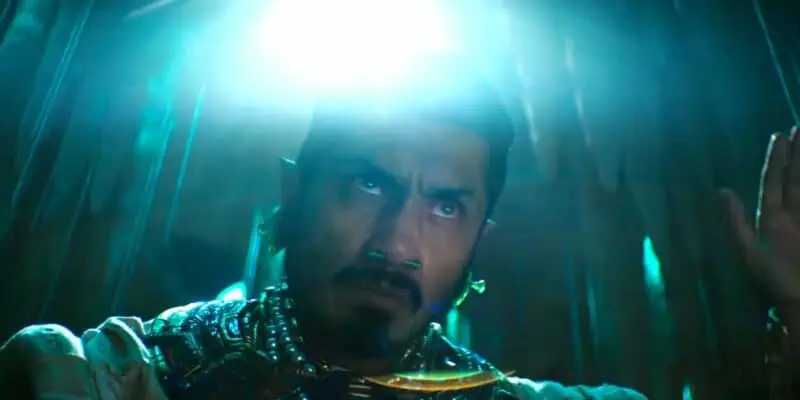 Tenoch Huerta Awards/Nomination
Huerta won Best Actor at the Short Short Film Festival in Mexico City, for his outstanding performance in Alonso Ruizpalacios' Café paraíso. He has also received five nominations for the Ariel Award. He won the Best Actor Award for his role in the 2012 film Días de Gracia
Tenoch Huerta Net Worth
The Mexican actor's net worth is $5 million which is approximately 102 million MXN (Mexican Pesos)
Tenoch Huerta Wife
The actor is divorced, however, he shares two children with his ex-partner, a daughter, and a son. His first book will also be released soon, Orgullo Prieto, the book addresses racism and classism.