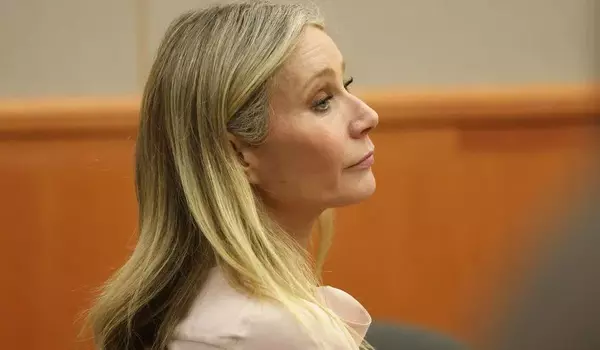 Gwyneth Kate Paltrow Falchuk is a popular American actress, author, and entrepreneur. She rose to fame in the 1990s with roles in films such as "Se7en," "Emma," and "Shakespeare in Love. Paltrow has also made headlines for her wellness brand, Goop, which offers a range of lifestyle products and advice.
Gwyneth Paltrow Biography
Gwyneth Paltrow was born on September 27, 1972, in Los Angeles, California, to actress Blythe Danner and producer/director Bruce Paltrow. She has a younger brother named Jake Paltrow who is also a filmmaker.
As a child, Paltrow was raised in Santa Monica, California, and attended the Crossroads School, where she developed an interest in acting. She began performing in school plays and later attended the prestigious Spence School in New York City.
After high school, Paltrow attended the University of California, Santa Barbara, but dropped out to pursue acting full-time.
Gwyneth Paltrow Career
Gwyneth Paltrow's career began to take off in the mid-1990s. She received critical acclaim for her role in the 1995 film "Se7en" alongside Brad Pitt and Morgan Freeman. She also appeared in the film "Emma" the same year, which earned her a Golden Globe nomination.
In 1998, Paltrow starred in the film "Shakespeare in Love," which won the Academy Award for Best Picture. Paltrow also won the Academy Award for Best Actress for her role in the film, which solidified her status as a Hollywood leading lady.
Following her success in "Shakespeare in Love," Paltrow continued to star in a number of successful films, including "The Talented Mr. Ripley," "Bounce," "The Royal Tenenbaums," and "Iron Man." She also made guest appearances on television shows like "Glee" and "The Politician."
Paltrow has also made a name for herself outside of acting. In 2008, she founded the lifestyle brand Goop, which started as a weekly newsletter and has since expanded to include a website, online store, and a wellness summit. She has also authored several cookbooks and a wellness book, and has been a vocal advocate for health and wellness practices.
Gwyneth Paltrow Movies
Here are some notable films and TV shows in which Gwyneth Paltrow has appeared:
Films:
Shout (1991), Hook (1991), Flesh and Bone (1993), Se7en (1995), Emma (1996), Great Expectations (1998), Shakespeare in Love (1998), The Talented Mr. Ripley" (1999), Bounce (2000),The Royal Tenenbaums (2001), Shallow Hal (2001), Sky Captain and the World of Tomorrow (2004), Proof (2005), Iron Man (2008), Contagion (2011), Thanks for Sharing (2012), Mortdecai (2015), Avengers: Infinity War (2018), The Politician (2019), Avengers: Endgame (2019), She Said (2022)
Television:
Cruel Doubt (1992), Deadly Relations (1993), Frasier (1994), The Simpsons (1999), Glee (2010-2011), Web Therapy (2012-2013), The New Normal (2013), Planet of the Apps (2017), The Politician (2019), The Goop Lab (2020)
Awards
Listed below are a few of the many awards and honors that Paltrow has received throughout her career:
Academy Award for Best Actress for her role in "Shakespeare in Love" (1999)
Golden Globe Award for Best Actress in a Motion Picture – Comedy or Musical for "Shakespeare in Love" (1999)
Screen Actors Guild Award for Outstanding Performance by a Female Actor in a Leading Role for "Shakespeare in Love" (1999)
BAFTA Award for Best Actress in a Leading Role for "Shakespeare in Love" (1999)
Emmy Award for Outstanding Guest Actress in a Comedy Series for her role in "Glee" (2011)
People's Choice Award for Favorite Movie Actress (2011, 2019)
Star on the Hollywood Walk of Fame (2010)
Harvard University's Hasty Pudding Woman of the Year (1999)
Time magazine's 100 Most Influential People in the World (2008)
Gwyneth Paltrow Marriage
Paltrow dated actor Brad Pitt from 1994 to 1997. She was later in a relationship with actor Ben Affleck from 1997 to 2000. Paltrow began dating Coldplay frontman Chris Martin in 2002, and the couple married in 2003. They have two children together, a daughter named Apple (born 2004) and a son named Moses (born 2006). The couple announced their separation in March 2014, and their divorce was finalized in 2016. However, Paltrow has maintained a friendly relationship with Martin and his new partner, actress Dakota Johnson.
Paltrow began dating producer Brad Falchuk in 2014, and the couple announced their engagement in January 2018. They were married in September 2018 in a private ceremony in the Hamptons.
Gwyneth Paltrow Net Worth
Gwyneth Paltrow's net worth is estimated to be around $150 million. This is largely due to her successful acting career, as well as her various business ventures, including her wellness brand Goop, which she founded in 2008. Paltrow has also made numerous investments in companies such as Airbnb, Spotify, and Uber, further contributing to her wealth.