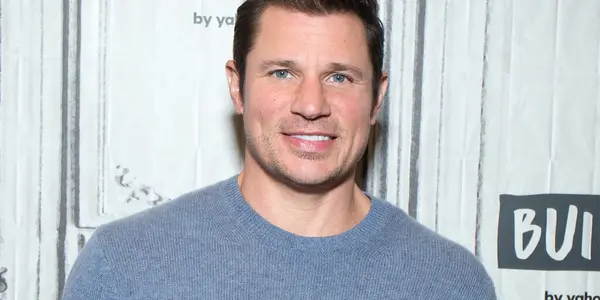 Nick Lachey is an American singer, songwriter, actor, and television personality. He was born on November 9, 1973, in Harlan, Kentucky, and raised in Cincinnati, Ohio. He is 5 Feet 9 Inches tall (175cm).
Nick Lachey Biography
Lachey's musical career began in the mid-1990s when he joined the boy band 98 Degrees, which also included his brother, Drew Lachey. The group's self-titled debut album was released in 1997 and went gold, but it was their second album, "98 Degrees and Rising," released in 1998, that launched them to mainstream success. The album featured the hit singles "Because of You," "The Hardest Thing," and "I Do (Cherish You)."
In addition to his work with 98 Degrees, Lachey has released several solo albums, including "SoulO" (2003) and "What's Left of Me" (2006). The latter album was inspired by his divorce from Jessica Simpson, whom he had married in 2002. The title track became a hit single and peaked at No. 6 on the Billboard Hot 100 chart.
Lachey has also pursued an acting career, appearing in TV shows such as "Charmed," "One Tree Hill," and "Hawaii Five-0," as well as in movies such as "Rise: Blood Hunter" and "The Hard Easy." He has also hosted several TV shows, including "The Sing-Off" and "Big Morning Buzz Live."
In addition to his entertainment career, Lachey is also involved in philanthropic work. He and his brother Drew co-founded the Cincinnati-based nonprofit organization, The Lachey Foundation, which supports various causes, including education and children's charities.
Lachey married Vanessa Minnillo in 2011, and the couple has three children together.
Nick Lachey TV Shows
Nick Lachey has appeared in several TV shows, both as an actor and a host. Here are some of his notable TV appearances:
"Charmed" (2004): Lachey appeared in the fantasy drama series' sixth season as a character named Leslie St. Claire.
"One Tree Hill" (2008): Lachey had a recurring role in the popular drama series' sixth season, playing a singer named Nick Lachey (himself).
"Taking the Stage" (2009-2010): Lachey hosted this MTV reality series, which followed a group of students at the School for Creative and Performing Arts in Cincinnati.
"The Sing-Off" (2009-2014): Lachey served as the host of this a cappella singing competition show, which aired on NBC.
"Stars Earn Stripes" (2012): Lachey was a contestant on this reality competition series, which featured celebrities and their military veteran partners competing in physical challenges.
"Big Morning Buzz Live" (2012-2015): Lachey hosted this VH1 morning talk show, which featured interviews, music performances, and pop culture news.
"Dancing with the Stars" (2017): Lachey competed in the 25th season of this popular dance competition show, partnered with professional dancer Peta Murgatroyd.
"Love Is Blind" (2020): Lachey hosted this Netflix reality dating show, in which singles try to find love without seeing their potential partners.
Nick Lachey Wife
Nick Lachey's wife is Vanessa Minnillo Lachey. She is an American television personality, actress, and former beauty queen. Vanessa was born on November 9, 1980, in Clark Air Base, Philippines, but grew up in the United States.
Vanessa began her career as a television host, working for MTV and hosting various shows, including "Total Request Live" and "Wipeout." She has also appeared in several TV shows and movies, including "How I Met Your Mother" and "Disaster Movie."
Vanessa and Nick Lachey began dating in 2006 and got engaged in November 2010. They got married on July 15, 2011, in a private ceremony on Necker Island in the Caribbean. The couple has three children together: Camden John Lachey, Brooklyn Elisabeth Lachey, and Phoenix Robert Lachey.
Nick Lachey Kids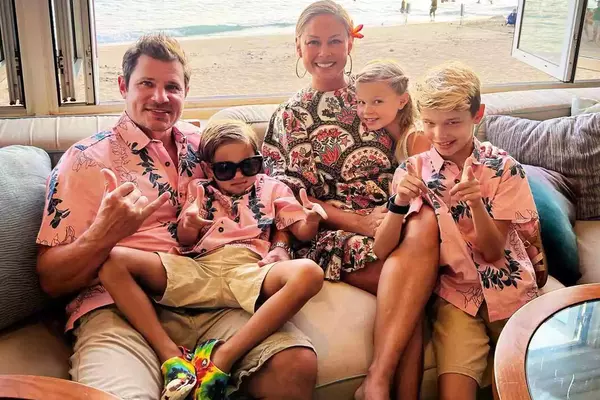 Nick Lachey and his wife Vanessa Minnillo Lachey have three children together:
Camden John Lachey – Born on September 12, 2012. He is currently 9 years old.
Brooklyn Elisabeth Lachey – Born on January 5, 2015. She is currently 7 years old.
Phoenix Robert Lachey – Born on December 24, 2016. He is currently 4 years old.
Nick Lachey often shares photos and updates about his children on social media, and has spoken about how much he enjoys being a father.
Nick Lachey Net Worth
Nick Lachey's net worth was estimated to be around $25 million USD. However, it's important to note that net worth estimates can fluctuate based on various factors such as income, expenses, and investments. Lachey's income comes from his successful music career, his work in television and film, and his business ventures, including his role as a co-founder of The Lachey Arts and the Lachey's Bar franchise.