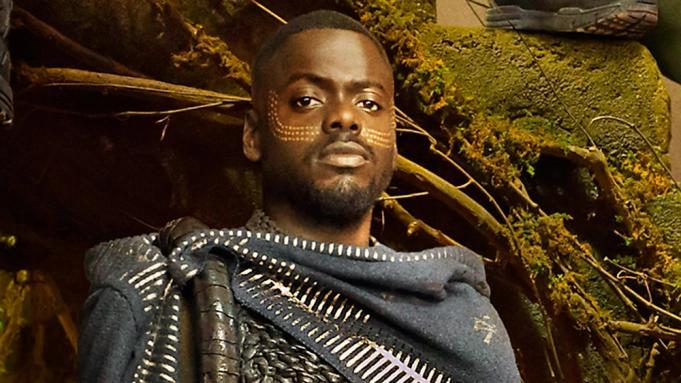 Daniel Kaluuya is a multiple award-winning English actor. He is popular both on stage and on screen. He is an actor whose achievements have broken history as a man of color and has also paved the way for upcoming actors of color.
Daniel Kaluuya Biography
Daniel Kaluuya was born on 24th February 1989 in London to Ugandan immigrant parents. His mother raised him on a council estate in Camden Town, alongside his older sister. Kaluuya's father lived in Balaka (Malawi) and he had no physical contact with him until he was age 15.
Kaluuya went to Torriano Primary School, and St Aloysius' College, Highgate. After that, he took A-level History, Drama, and Biology at Camden School for Girls mixed semi-comprehensive sixth-form college.
Career
Kaluuya commenced his acting career as a teenager in improvisational theater. He featured in his first credited acting role in 2006 in the BBC's drama Shoot the Messenger. He later played the role of Posh Kenneth in the first two seasons of the television series Skins; he also co-wrote some of the episodes. He attracted critical credit for his leading performance in Sucker Punch at the Royal Court Theatre in London. He was featured as a guest star in several famous TV series such as Silent Witness, the Doctor Who special "Planet of the Dead", and Lewis. He became a regular cast member in the ITV comedy FM in 2009. That same year, the Screen International Magazine chose him in their year report as a UK Star of Tomorrow. Kaluuya's career has risen tremendously over these decades.
Daniel Kaluuya Movies
Daniel Kaluuya has been featured in the following stage, on-screen films and TV series;
Theatre
2008-2009: Oxford Street
2010: Sucker Punch
2013: Trelawny of the 'Wells'
2013: A Season in the Congo
2016: Blue/Orange
Short film
2007: Much Ado About a Minor Ting
2010: Baby
2012: Beginning
2013: Jonah
2014: Date Night
2017: Robot & Scarecrow
2017: Great Performers: Horror Show
2020: Two Single Beds
Film
2006: Shoot the Messenger
2008: Cass
2010: Chatroom
2011: Johnny English Reborn
2013: Welcome to the Punch
2013:Kick-Ass 2
2015: Sicario Reggie
2017: Get Out
2018: Black Panther
2018: Widows
2019: Queen & Slim — producer
2020: A Christmas Carol
2021: Judas and the Black Messiah
2022: Honk for Jesus. Save Your Soul — Producer
2022:Nope
2022: Black Panther: Wakanda Forever
2023: Spider-Man: Across the Spider-Verse
Television
2007: The Whistleblowers
2007: Comedy: Shuffle
2007–2009: Skins
2008: Delta Forever
2008: Silent Witness
2008–2009: That Mitchell and Webb Look
2009: Doctor Who
2009: Lewis
2009: FM
2009: The Philanthropist
2009: 10 Minute Tales
2009–2011: Psychoville
2010: Comedy Lab
2010–2012: Harry & Paul
2011: Coming Up
2011: The Fades
2011: Black Mirror
2011: Random
2014: Babylon
2018: Watership Down
2020: The Graham Norton Show
2021: Saturday Night Live
2022: All or Nothing: Arsenal
Daniel Kaluuya Awards/Nominations
Kaliyah has received several awards and nominations for his outstanding work and he also made history along the way. The following is the list of awards received by the actor;
Laurence Olivier Award for Outstanding Achievement in an Affiliate Theatre – nominee 2009
Academy Award for Best Actor – nominee 2017
the BAFTA Award for Best Actor in a Leading Role –nominee 2017
Golden Globe Award for Best Actor in a Motion Picture – Musical or Comedy – nominee 2017
Two Screen Actors Guild Awards for Outstanding Performance by a Male Actor in a Leading Role and Outstanding Performance by a Cast in a Motion Picture – nominee 2017
BAFTA, Rising Star Award – Won 2017
Screen Actors Guild Award for Outstanding Performance by a Cast in a Motion Picture – won 2018
Academy Award for Best Supporting Actor – won 2021
BAFTA Award for Best Supporting Actor – won 2021
Critics' Choice Movie Award for Best Supporting Actor – won 2021
Golden Globe Award for Best Supporting Actor – won 2021
Screen Actors Guild Awards for Best Supporting Actor – won 2021
Primetime Emmy Award for Outstanding Guest Actor in a Comedy Series – won 2021
Evening Standard Theatre Award for Outstanding Newcomer – won 2021
Kaluuya's remarkable achievements in 2021 made him the only actor to win all five major film acting awards that year (Oscar, BAFTA, Critics' Choice, Golden Globe, and SAG). His Oscar win made him the first British actor of color to win an Oscar for acting and also the first British actor of color to be nominated more than once. His BAFTA win made him the first person to receive both the BAFTA Rising Star Award and a major acting award in any category. Winning the SAG Award alongside Chadwick Boseman, Viola Davis, and Youn Yuh-jung, marked the first time in the history of the SAG Awards that all four acting winners were people of color.
Daniel Kaluuya Personal Life and Girlfriend
The actor lives in West London, and like all British, he is a lover of football (soccer). Kaluuya is a fan of Arsenal F.C., and has once referred to Arsenal's North London rivals, Tottenham Hotspur F.C., as the "team who must not be named" and the "Voldemort of the League". In August 2022, he featured as narrator in All or Nothing: Arsenal, the docuseries about Arsenal's 2021–22 football season.
Daniel Kaluuya Net Worth
The British actor's net worth is estimated at $15 million.