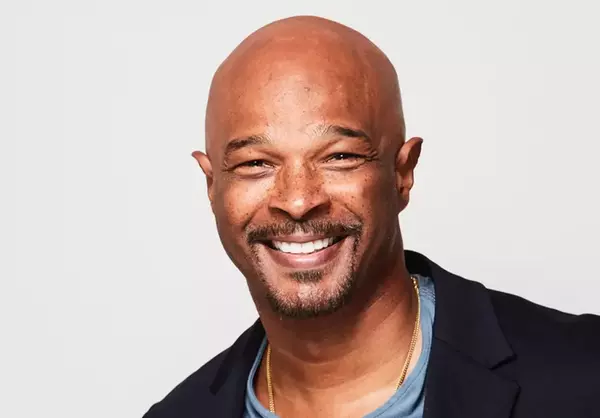 Damon Kyle Wayans Sr. is an American actor, comedian, producer, and writer. He is known for his performances on the Showtime sketch comedy series The Underground and as Michael Kyle in the ABC comedy series My Wife and Kids. The is a multiple-award winner and one of the richest comedians in the world.
Damon Wayans Sr. Age and Full Biography
Damon Kyle Wayans was born on September 4, 1960, in Harlem, New York City to parents Howell Stouten Wayans, a supermarket manager, and Elvira Alethia, a musician, and social worker. Wayans has nine siblings, five sisters; Elvira, Vonnie, Nadia, Kim, and Diedra, and four brothers; Keenen, Marlon, Shawn, and Dwayne. All his brothers are actors as well. The Wayans family is popular for being a show business family. He attended Murry Bergtraum High School.
Damon Wayans Sr. Career
Wayans began his standup comedy in 1982. In 1984, he had a minor role in Eddie Murphy's film Beverly Hills Cop. He was featured as a performer on Saturday Night Live from 1985-1986. He was fired from the show after eleven episodes for improvising during a live sketch. In 1990, the Wayans family created the show In Living Color on Fox Television, in which he continued his sketch character. The show aired for four years although Wayans left the show after two years to focus on his acting career.
After leaving In Living Color he starred in films including Mo' Money, Major Payne, Celtic Pride, and The Great White Hype, and wrote and starred in the film Blankman. He was also featured in Janet Jackson's video "The Best Things in Life Are Free". In 1996, Wayans produced Waynehead, a cartoon for The WB, somewhat based on his own childhood experience growing up in a large family, starring a poor boy with a club foot. The show, however, lasted only one season due to poor ratings. From 1997 to 1998, Wayans was the executive producer of 413 Hope St., a drama on FOX. Wayans was featured in the ABC comedy series My Wife and Kids from 2001- 2005. In 2006, he produced and starred in the Showtime sketch comedy series The Underground, which also featured his son, Damon Jr. He also hosted the June 2006 BET Awards. Wayans was cast in several other movies and TV shows after that.
In 1999, Wayans' book with co-author David Asbery Bootleg was published. The book was a New York Times bestselling book; it is a comical compilation of his observations about family.
Damon Wayans Sr. Movies and TV Shows
Beverly Hills Cop (1984), Saturday Night Live (1985-1986), Triplecross (1986), Hollywood Shuffle, Roxanne, Sweet Surrender, A Different World (1987), Colors, Earth Girls Are Easy, Punchline, I'm Gonna Git You Sucka (1988), One Night Stand (1989), Look Who's Talking Too (1990), In Living Color (1990-1993), The Last Boy Scout (1991), Mo' Money (1992), Last Action Hero (1993), Blankman (1994), Major Payne (1995), Celtic Pride, The Great White Hype, Bulletproof (1996), Damon (1998), Harlem Aria, Goosed (1999), Bamboozled (2000), My Wife and Kids (2001-2005), Marci X (2003), Behind the Smile (2004), Farce of the Penguins, Legends Bells, The Underground (2006), Never Better (2008), Why We Laugh: Black Comedians on Black Comedy (2009), Herd Mentality, Happy Endings (2011), Lethal Weapon (2016-2019), Happy Together (2018), Live in Front of a Studio Audience (2021), Cinnamon (2023).
Awards
In 2002, Wayans won the People's Choice Awards for Favorite Male Performer in a New TV Series.
He has received four International Press Academy "Golden Satellite Award" nominations as well as four Emmy awards nominations for his performance in "In Living Color."
Personal Life
Wayans and ex wife Lisa Thorner have four children Damon Wayans Jr., Michael Wayans, Cara Mia Wayans and Kyla Wayans. He and Thorner divorced in 2000.
In 2013, he was diagnosed with type 2 diabetes.
Damon Wayans Sr. Net Worth
Wayans net worth as of 2023 is reportedly $35 million making him one of the richest comedians.