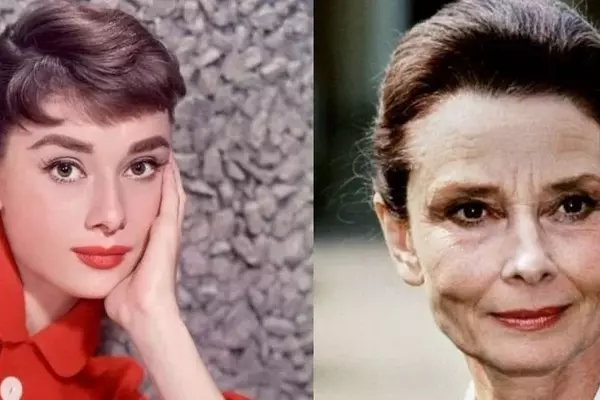 Audrey Hepburn was a British actress, fashion icon, and humanitarian. She is considered one of the greatest actresses in the history of cinema and was known for her elegance, grace, and beauty. She was named one of The Times' top 10 British actresses of all time in 2009.
Audrey Hepburn Biography
Hepburn was born on May 4, 1929, in Brussels, Belgium. She spent her childhood in Belgium, England, and the Netherlands. Her parents were Baroness Ella van Heemstra and Joseph Victor Anthony Ruston. Her father Ruston adopted the last name Hepburn to be more aristocratic. She was trained in ballet and had aspirations to become a professional ballerina, but her dreams were cut short by the outbreak of World War II. Hepburn and her family struggled during the war, and she even participated in the Dutch Resistance against the Nazis.
Audrey Hepburn Career
After the war, Hepburn moved to London to pursue a career in acting. She started with small roles on stage and in movies, but her breakthrough came in 1953 when she starred in the movie "Roman Holiday" alongside Gregory Peck. Her performance won her an Academy Award for Best Actress and launched her career in Hollywood.
Hepburn went on to star in many successful movies, including "Sabrina," "Breakfast at Tiffany's," "My Fair Lady," and "Charade." She was known for her distinctive style and became a fashion icon of her time, with her signature little black dress in "Breakfast at Tiffany's" becoming an iconic piece of fashion.
In addition to her acting career, Hepburn was a UNICEF Goodwill Ambassador and worked tirelessly to help impoverished children around the world. She traveled extensively, visiting countries like Ethiopia, Somalia, and Sudan to bring attention to the plight of children in these regions.
Audrey Hepburn Movies
High Button Shoes (1948-1949), Dutch in Seven Lessons (1948), Sauce Tartare (1949), Saturday Night Revue, Sauce Piquante (1950), Gigi (1951-1952), Sunday Night Theatre, One Wild Oat, Laughter in Paradise, The Lavender Hill Mob, Young Wives' Tale (1951), Secret People, Monte Carlo Baby, CBS Television Workshop (1952), Roman Holiday (1953), Sabrina, Ondine (1954), War and Peace (1956), Funny Face, Love in the Afternoon, Producers' Showcase (1957), Green Mansions, The Nun's Story (1959), The Unforgiven (1960), Breakfast at Tiffany's, The Children's Hour (1961), Charade (1963), Paris When It Sizzles, My Fair Lady (1964), How to Steal a Million (1966), Two for the Road, Wait Until Dark (1967), A World of Love (1970), Robin and Marian (1976), Bloodline (1979), They All Laughed (1981), Love Among Thieves (1987), American Masters, Gregory Peck: His Own Man (1988), Always (1989), Gardens of the World with Audrey Hepburn (1993).
Audrey Hepburn Cause of Death and Relationship
Hepburn was married twice, first to actor Mel Ferrer and then to psychiatrist Andrea Dotti. She had two sons, Sean Ferrer, and Luca Dotti. From 1980 until her death she was in a relationship with Dutch actor Robert Wolders.
Hepburn won an Academy, an Emmy, a Grammy, and a Tony Award. She also won a record three BAFTA Awards for Best British Actress in a Leading Role. In 1991, Hepburn received a tribute from the Film Society of Lincoln Center, and also received the BAFTA Lifetime Achievement Award. She has been honored with several posthumous awards including Jean Hersholt Humanitarian Award in 1993 and 2002 a Bronze sculpture entitled "The Spirit of Audrey", made by John Kennedy, was installed at the public plaza at UNICEF headquarters in New York.
Hepburn passed away on January 20, 1993, at the age of 63 from appendiceal cancer. Her legacy as a beloved actress and humanitarian continues to this day.
Audrey Hepburn Net Worth
Audrey Hepburn at the time of her death has a net worth of $55 million.