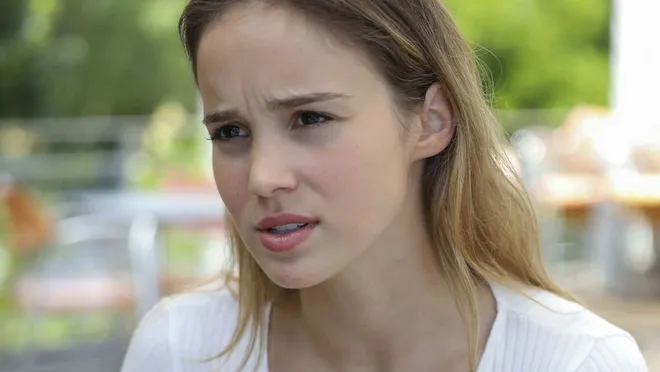 Alba Baptista is a Brazilian-Portuguese actress. She is famous for playing Ava, the main character in the television show Warrior Nun. Here is an article on Alba Baptista's biography which will also be constantly updated.
Alba Baptisa Biography
Baptista was born on 10th July 1997 in Lisbon, Portugal. Her mother is Portuguese and works as a translator and her father is Brazilian and an engineer.
She attended a German school in Portugal. She made the decision to become an actor in her teens.
Baptista speaks Portuguese, English, Spanish, French, and German fluently.
Alba Baptisa Career
Baptista started her acting career at 16 years old, she was the main character in Simão Cayatte's short film Miami. She then landed a role in the Portuguese series A Criação and the telenovelas A Impostora and Jogo Duplo. Years after that, Baptista had deep roots in the Portuguese acting world, she had roles in three famous Portuguese series and several other roles following that.
She made her debut in an English-language role in Netflix's series Warrior Nun, where she portrayed the main character Ava. The first season was released on 2 July 2020 and its second season on November 10, 2022. Baptista also played Natasha, in the 2022 Dior muse in Mrs. Harris Goes to Paris.
Alba Baptisa Movies and TV Shows
Listed below are all the television series and films Baptista has appeared in;
2012: Amanhã é um Novo Dia
2014: Miami
2014–2015: Jardins Proibidos
2016–2017: A Impostora
2017: Filha da Lei
2017: Madre Paula
2017: A Criação
2017: Sim, Chef!
2018: País Irmão
2017–2018: Jogo Duplo
2018: Flutuar
2018: Leviano
2018: Equinócio
2018: Linhas de Sangue
2018: Caminhos Magnétykos
2018: Summerfest
2018: Nero
2019: Imagens Proibidas
2020: Fatima
2020–present: Warrior Nun
2022: Mrs. Harris Goes to Paris
Alba Baptisa Awards
Baptista received the Best Actress Award at the Festival Ibérico de Ciné for her performance in Simão Cayatte's short film Miami.
Alba Baptista Net Worth
Baptista is reportedly worth $1 million as of 2022.