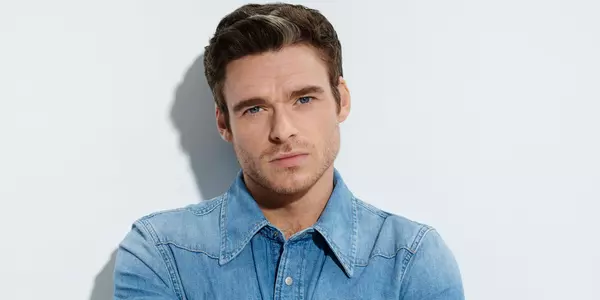 Richard Madden Biography
Richard Madden is a Scottish actor born on June 18, 1986, in Elderslie, Renfrewshire, Scotland. He is best known for his role as Robb Stark in the popular HBO series "Game of Thrones."
Madden was raised in a working-class family, and he developed an interest in acting at a young age. He attended the Royal Scottish Academy of Music and Drama in Glasgow, where he earned a degree in acting.
After graduation, Madden began his acting career on stage, performing in various productions in Scotland. He made his television debut in 2009 with a guest appearance on the BBC series "Hope Springs."
In 2011, Madden landed his breakthrough role as Robb Stark in "Game of Thrones," which catapulted him to international fame. He played the role for three seasons, and his performance earned critical acclaim.
After "Game of Thrones," Madden appeared in several films, including "Cinderella," "Bastille Day," and "Rocketman." In 2018, he starred in the hit BBC drama series "Bodyguard," which earned him a Golden Globe award for Best Actor in a Television Series – Drama. He also featured in a 2023 action series, Citadel showing on Amazon Prime.
Madden has also appeared on stage, performing in productions of "Romeo and Juliet," "Be Near Me," and "Lady Chatterley's Lover."
In addition to his acting career, Madden is also involved in various charitable organizations. He has supported campaigns for cancer research and mental health awareness.
Overall, Richard Madden is a talented actor with a diverse range of performances across stage, television, and film. His talent, hard work, and dedication have made him a beloved figure in the entertainment industry.
Richard Madden Wife
Richard Madden is not married at the moment. As a public figure, his personal life is often the subject of media scrutiny, but he has not publicly announced any romantic relationships or engagements.
Richard Madden Movies and TV Shows
Here are some movies and TV shows by Richard Madden
Movies:
Rocketman (2019) – Madden played the role of Elton John's former lover and manager John Reid in this musical biopic.
Ibiza (2018) – In this romantic comedy, Madden played a DJ who falls in love with a woman he meets in Ibiza.
Bastille Day (2016) – Madden starred alongside Idris Elba in this action thriller about a terrorist attack in Paris.
Cinderella (2015) – In this live-action adaptation of the classic fairy tale, Madden played the Prince opposite Lily James' Cinderella.
TV Shows:
Game of Thrones (2011-2013) – Madden played the role of Robb Stark, the eldest son of the Stark family, in this popular HBO fantasy series.
Bodyguard (2018) – Madden played David Budd, a troubled war veteran turned police officer, in this BBC thriller series.
Medici (2018) – In this historical drama, Madden played the role of Cosimo de' Medici, a member of the influential Medici family of Florence.
Sirens (2011) – In this British comedy series, Madden played the role of Ashley Greenwick, a young paramedic.
Richard Madden Net Worth
ichard Madden's net worth is estimated to be around $6 million. His successful acting career in television, film, and stage productions has earned him a considerable fortune. His role as Robb Stark in "Game of Thrones" and as David Budd in "Bodyguard" have been particularly significant in boosting his career and earning him critical acclaim. In addition to acting, Madden has also endorsed various brands and appeared in commercials, further adding to his wealth.