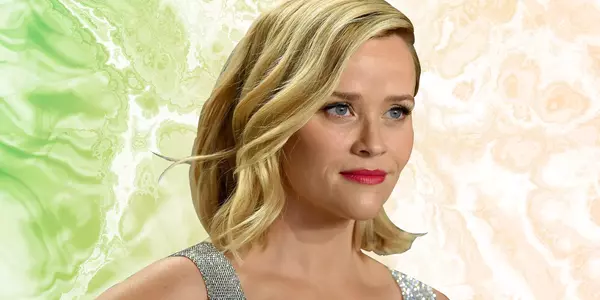 Laura Jeanne Reese Witherspoon is an American actress. She is known for her performance in films such as Legally Blonde, Big Little Lies, Sing, Wild, and Gone Girl. She is often ranked among the most paid and successful actresses and was named the richest actress in 2021 by Forbes.
Reese Witherspoon Biography
Laura Jeanne Reese Witherspoon was born on 22nd March 1976, in New Orleans, Louisiana, to father John Draper Witherspoon, an otolaryngologist, and Mary Elizabeth, a professor of nursing at Vanderbilt University. Her parents separated in 1996, although still legally married.
Witherspoon attended Harding Academy and then went to the all-girls Harpeth Hall School in Nashville. She also attended Stanford University where she studied English literature but dropped out to pursue an acting career.
Reese Witherspoon Career
In 1991, Witherspoon was cast for the lead role of Dani Trant in the film The Man in the Moon. The film was a big success. A year later, she was featured in the television film Desperate Choices: To Save My Child. In 1993, she played the role of Nonnie Parker, in the miniseries Return to Lonesome Dove, Witherspoon also appeared in the Disney film A Far Off Place, and in Jack the Bear all in the same year. From 1994-2000, she starred in numerous successful movies alongside Hollywood superstars. In 2001, she gained international fame for her portrayal of Elle Woods in the movie Legally Blonde, she received several accolades for her role. Following that she went on to star and produce several other films and television series. In 2012, Witherspoon founded her production company, Pacific Standard. She produced films such as Gone Girl and Wild through the company. In 2016, she had a voice role in the animated musical comedy film Sing. She was also cast in the 2017 HBO miniseries Big Little Lies. She also has several upcoming films.
Reese Witherspoon Movies and TV Shows
The Man in the Moon, The Seventh Brother (1991), A Far Off Place, Jack the Bear, Return to Lonesome Dove (1993), S.F.W. (1995), Freeway, Fear (1996), Twilight, Overnight Delivery, Pleasantville (1998), Cruel Intentions, Election, Best Laid Plans (1999), Little Nicky, American Psycho, King of the Hill, Friends (2000), The Trumpet of the Swan, Legally Blonde (2001), The Importance of Being Earnest, Sweet Home Alabama (2002), Legally Blonde 2: Red, White & Blonde (2003), Vanity Fair (2004), Walk the Line, Just like Heaven (2005), Penelope (2006), Rendition (2007), Four Christmases (2008), Monsters vs. Aliens, Legally Blondes (2009), How Do You Know (2010), Water for Elephants (2011), This Means War, Mud (2012), Devil's Knot (2013), Gone Girl, Wild, The Good Lie, Inherent Vice (2014), Hot Pursuit (2015), Sing (2016), Home Again (2017), Big Little Lies (2017,2019), A Wrinkle in Time, Shine On with Reese (2018), Lucy in the Sky (2019), The Morning Show (2019-present), Sing 2, Little Fires Everywhere (2020), Friends: The Reunion (2021), Where the Crawdads Sing (2022), Your Place or Mine, Daisy Jones & The Six (2023), Tiny Trailblazers (TBA).
Reese Witherspoon Awards / Nominations
As of 2023, Witherspoon has won 28 Awards including an Academy Award, a BAFTA Award, Critics Choice Award (2), a Golden Globe Award, a Primetime Emmy Award, a Screen Actors Guild Award, People's Choice Award (3), and Teen Choice Award (3), among others.
She also has 88 award nominations including BAFTA Awards (2), Academy Award, Golden Globe Awards (7), Screen Actors Guild Awards (5), and many others.
Reese Witherspoon Husband and Children
Witherspoon and actor Ryan Phillippe started dating in 1997, and in June 1999, they got married. They have two children, daughter Ava Elizabeth Phillippe and son Deacon Reese Phillippe. Witherspoon filed for divorce on November 8, 2006. On June 13, 2008, their divorce was finalized.
From 2007-2009 Witherspoon was in a relationship with actor Jake Gyllenhaal. Thereafter, she and the co-head of her talent agency, Jim Toth started dating. They got married on March 26, 2011. Witherspoon and Toth welcomed their son Tennessee James Toth, on September 27, 2012.
Reese Witherspoon Net Worth
Reese Witherspoon's net worth is estimated at about $400 million. This is a total of all her private businesses as well as from the movie industry.