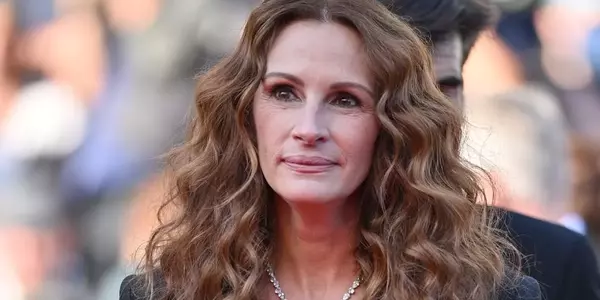 Julia Roberts is an American actress and producer. She is one of the highest-paid actresses in the world and has won numerous awards, including an Academy Award, a BAFTA Award, and three Golden Globe Awards. She is popular for her performance in Pretty Women, Mirror Mirror, Ben is Back, and several others.
Julia Roberts Biography
Julia Roberts was born on October 28, 1967, in Smyrna, Georgia, USA. She grew up in a family of actors, her father Walter Grady Roberts was a theater and television actor, and her mother Betty Lou Bredemus was also an actress. Roberts grew up in Georgia, and after her parent's divorce, she moved to New York City with her mother and sister. Roberts has an older brother, Eric Robert, and an older sister Lisa Robert Gillan. She also has a half-sister, Nancy Motes.
She attended Fitzhugh Lee Elementary School, Griffin Middle School, and Campbell High School. She then attended Georgia State University but dropped out to pursue a career in acting.
Julia Roberts Career
Roberts started her acting career in 1987 with the movie "Satisfaction" but her breakthrough role came in 1990 when she played Vivian Ward in the movie "Pretty Woman." The movie was a huge commercial success and established Roberts as a leading actress in Hollywood. Roberts went on to appear in many successful movies like "Sleeping with the Enemy," "Steel Magnolias," "My Best Friend's Wedding," "Notting Hill," and "Erin Brockovich."
Roberts won an Academy Award for Best Actress for her role in "Erin Brockovich" in 2001. She has also been nominated for four other Academy Awards for her roles in "Steel Magnolias," "Pretty Woman," "August: Osage County," and "Ben is Back."
In addition to her acting career, Roberts has also produced several movies and television series, including the movie "Mona Lisa Smile" and the TV series "Homecoming." under her production company Red Om Films.
Julia Roberts Movies and TV Shows
Firehouse (1987), Satisfaction, Mystic Pizza (1988), Blood Red, Steel Magnolias (1989), Pretty Woman , Flatliners (1990), Sleeping with the Enemy, Dying Young, Hook Tinker Bell (1991), The Player (1992), The Pelican Brief (1993), I Love Trouble Sabrina Peterson, Prêt-à-Porter (1994), Something to Talk About (1995), Mary Reilly, Michael Collins, Everyone Says I Love You (1996), My Best Friend's Wedding, Conspiracy Theory (1997), Stepmom (1998), Notting Hill, Runaway Bride (1999), Erin Brockovich (2000), The Mexican, America's Sweethearts, Ocean's Eleven (2001), Grand Champion, Full Frontal, Confessions of a Dangerous Mind (2002), Mona Lisa Smile (2003), Tell Them Who You Are, Closer, Ocean's Twelve (2004), The Ant Bully, Charlotte's Web (2006), Charlie Wilson's War (2007), Fireflies in the Garden, Kit Kittredge: An American Girl (2008), Duplicity (2009), Valentine's Day , Eat Pray Love (2010), Jesus Henry Christ, Love, Wedding, Marriage Ava's Therapist, Larry Crowne (2011), Mirror, Mirror (2012), August: Osage County (2013), The Normal Heart (2014), Secret in Their Eyes (2015), Mother's Day, Money Monster (2016), Smurfs: The Lost Village, Wonder (2017), Ben Is Back, Homecoming (2018), Ticket to Paradise, Gaslit (2022), Leave the World Behind (TBA).
Julia Roberts Awards / Nominations
Roberts has won several awards including an Academy Award, a British Academy Film Award, a Critics' Choice Movie Award, 3 Golden Globe Awards, a Screen Actors Guild Award, and several others.
Julia Roberts Spouse and Kids
The actress has dated a few actors in the industry. On June 25, 1993, Roberts married singer Lyle Lovett. They separated and divorced in 1995. Roberts has been married to cinematographer Daniel Moder since 2002, and the couple has three children together, Hazel, Henry, and Phinnaeus.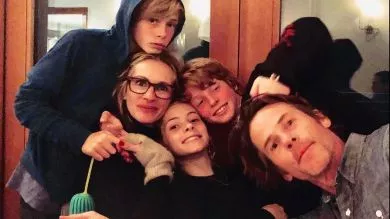 Roberts is also a philanthropist and has been involved in several charitable organizations, including UNICEF and Stand Up to Cancer.
She converted from Christianity to Hinduism in 2010.
Julia Roberts Net Worth
Julia Roberts has a net worth of $250 million as of 2023. Her wealth stems from various movies as well as private businesses.