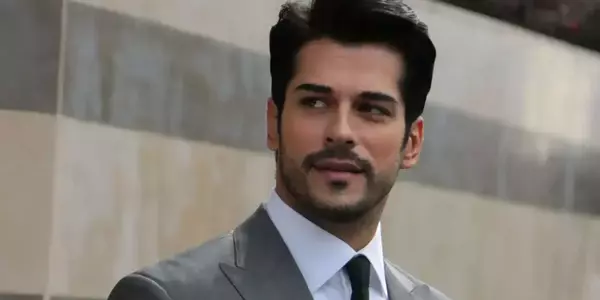 Burak Özçivit is a Turkish actor and model. He is well known for his roles in Çalıkuşu and Kara Sevda. He is currently portraying Osman Bey in the history-based, adventure series Kuruluş: Osman. He is a recipient of many awards and accolades.
Burak Özçivit Age and Bio
Burak Özçivit was born on December 24, 1984, in Istanbul, Turkey. He is the youngest of three siblings and grew up in the district of Bakirkoy.
Özçivit studied at the Marmara University Faculty of Fine Arts, where he majored in photography and cinematography. He also attended Istanbul Bilgi University, where he received a degree in advertising.
Burak Özçivit Career
Özçivit began his career as a model, working for various Turkish brands and designers. He made his acting debut in 2006, with a small role in the Turkish TV series "Eksi 18." He gained fame for his role as Kemal Soydere in the TV series "Kara Sevda" (2015-2017), which was a huge success in Turkey and worldwide.
Burak Özçivit has appeared in numerous other TV series, including "Muhtesem Yuzyil" (2011-2013), "Cezur ve Guzel" (2016), and "Kurulus: Osman" (2020-2021). He has also starred in several films, such as "Musallat" (2007), "Kurt Seyit ve Sura" (2014), and "Can Feda" (2018).
In addition to his acting career, Ozcivit has also worked as a brand ambassador for various companies, including Pepsi, Calvin Klein, Network, and Huawei.
Burak Özçivit Movies and TV Shows
Eksi 18 (2006), Zoraki Koca, Musallat (2007), Baba Ocağı (2008–2009), İhanet (2010), Küçük Sırlar (2010–2011), Muhteşem Yüzyıl (2011–2013), Zarafa (2013), Çalıkuşu (2013–2014), Kara Sevda (2015–2017), Aşk Sana Benzer (2015), Kardeşim Benim (2016), Kardeşim Benim 2 (2017), Can Feda (2018), Kuruluş: Osman (2019–present).
Burak Özçivit Awards / Nominations
Burak Özçivit has won several awards for his acting, including the Golden Butterfly Award for Best Actor in a TV Series, The ONE Objective Awards for The Most Successful Celebrity of the Year, the 9th TV Stars Flip Newspaper Awards, and the European Awards for Best Actor, among others.
He has been nominated several times such as the 43rd Pantene Golden Butterfly Awards for Best Actor, Best TV Couple, the 2nd Turkey Youth Awards for Best Cinema Actor, and Soap Awards France 2021 for Best International Actor, and many others.
Burak Özçivit Wife
Burak Özçivit is married to Turkish actress Fahriye Evcen. The couple met on the set of the TV series "Calikusu" in 2013 and got married in 2017. They have two sons, Karan, who was born in 2019, and Karem was born in 2023.
Burak Özçivit Net Worth
Burak Ozcivit's net worth as of 2023 is $11 million.