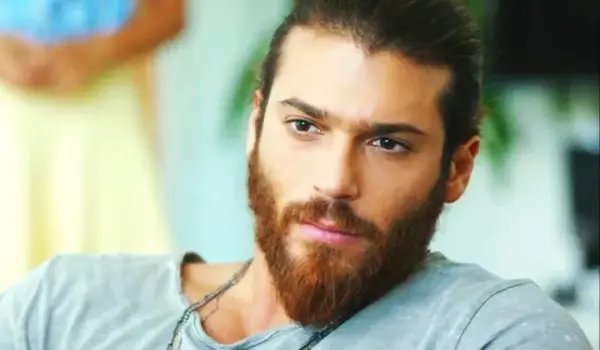 Can Yaman is a popular Turkish actor and lawyer. He is a talented actor who has gained immense popularity in a short period. He has a massive fan following on social media and is regarded as one of the most attractive actors in Turkey.
Can Yaman Age and Bio
Can Yaman was born on November 8, 1989, in Istanbul, Turkey. He grew up in Istanbul with his parents and sister. Can's father is a businessman, and his mother is a housewife. His parents divorced when he was five years old. His grandmothers sponsored his education due to his parent's financial constraints. He completed his education at Bilfen Kolej, a private high school in Istanbul. Later, he graduated from Yeditepe University's Faculty of Law. Yaman speaks Turkish, Italian, English, German, and Spanish fluently.
Can Yaman Career
After completing his education, Can Yaman began working as a lawyer in the corporate law sector. However, he soon realized that his true passion was in acting. He began taking acting lessons at the Craft Oyunculuk Atolyesi in Istanbul and started auditioning for roles.
Can Yaman made his acting debut in 2014 with the Turkish television series "Gönül İşleri." He gained immense popularity with his role as "Yalın Aras" in the series "İnadına Aşk" in 2015. He continued to appear in several popular Turkish TV series, including "Hangimiz Sevmedik," "Dolunay," and "Erkenci Kuş."
In 2019, Can Yaman gained international fame with his lead role in the romantic comedy series "Erkenci Kuş" (Daydreamer). The show became popular not just in Turkey but also in several other countries, including Greece, Spain, and Italy. He also won several awards for his performance in the series.
Apart from acting, Can Yaman is also known for his good looks and fashion sense. He has endorsed several brands and has been featured in several magazines. In his free time, he enjoys traveling, playing guitar, and practicing sports such as basketball and swimming.
Can Yaman Movies and TV Shows
Gönül İşleri (2014), İnadına Aşk (2015–2016), Hangimiz Sevmedik (2016–2017), Dolunay (2017), Erkenci Kuş (2018–2019), Bay Yanlış (2020), Che Dio ci Aiuti (2021), Viola come il mare (2022–2023).
Awards / Nominations
In 2018, Yaman won the Golden Butterfly Award for Best Romantic Comedy Actor. In 2019, Golden Star Awards for Best TV Series Actor, Murex d'Or for Best Foreign Actor, and E! News TV for Top Leading Man. In 2021, Yaman won the Filming Italy Best Movie Award 2021 for TV Personality of the Year 2021. In 2022, he won the Monte Carlo Film Festival of Comedy for Social Responsibility Award (Charity) also he won the Filming Italy Sardegna for Creativity Award (Charity) and Filming Italy Best Film for International Award. He also has many award nominations including PRODU Awards for Best Actor in Foreign Series – Talento and Golden Butterfly Awards.
Can Yaman Wife and Girlfriend
Yaman is not married but has had relationships with women including Acelya Topaloglu, Bestemsu Ozdemir, Rabia Yaman, and Demet Ozdemir. He is currently dating Diletta Leotta.
Can Yaman Net Worth
Can Yaman is currently worth $8 million.