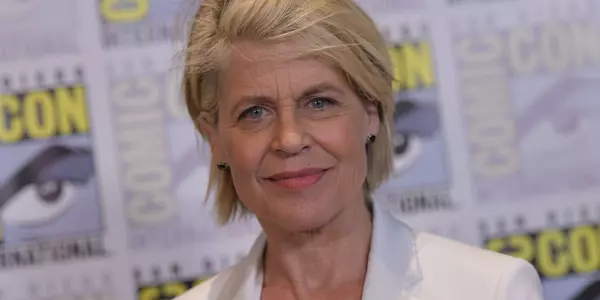 Linda Hamilton Biography
Linda Hamilton is an American actress born on September 26, 1956, in Salisbury, Maryland. She gained international fame for her portrayal of the iconic character Sarah Connor in the "Terminator" film series. Linda's career in acting spans over four decades, and she has appeared in numerous film and television productions.
Hamilton grew up in a family of five siblings and showed an early interest in performing arts. She attended Wicomico Junior High and then went on to study at Wicomico High School, where she participated in school plays. After high school, she enrolled at Washington College in Chestertown, Maryland, to study theater.
In the late 1970s, Linda Hamilton moved to New York City to pursue her acting career. She made her television debut in the soap opera "Secrets of Midland Heights" in 1980. Her breakthrough role came in 1984 when she starred as Sarah Connor in James Cameron's science fiction thriller "The Terminator." The film was a massive success, and Hamilton's portrayal of a strong, determined woman marked her as a rising star.
Linda reprised her role as Sarah Connor in the sequel, "Terminator 2: Judgment Day" (1991), which became one of the highest-grossing films of the time. Her performance in the film garnered critical acclaim and further solidified her status as an action film icon. She also lent her voice to the character in the theme park attraction "T2 3-D: Battle Across Time."
Despite her success in the "Terminator" franchise, Linda Hamilton pursued a variety of roles in both film and television. Some notable films she appeared in include "Dante's Peak" (1997), "Shadow Conspiracy" (1997), and "The Kid & I" (2005). On television, she played the role of Catherine Chandler in the series "Beauty and the Beast" (1987-1990), for which she received a Golden Globe nomination.
In recent years, Linda Hamilton has continued to act and make occasional appearances in the "Terminator" franchise. She reprised her role as Sarah Connor in "Terminator: Dark Fate" (2019), directed by Tim Miller.
Outside of her acting career, Linda Hamilton has been an advocate for mental health awareness. She has openly discussed her struggles with bipolar disorder and depression, using her platform to raise awareness and reduce the stigma associated with mental health issues.
Linda Hamilton's talent, strong on-screen presence, and portrayal of powerful female characters have made her a beloved figure in the entertainment industry. Her contribution to cinema, particularly through her iconic role as Sarah Connor, has left a lasting impact on popular culture.
Linda Hamilton Movies and TV Shows
Here are some notable movies and TV shows in which Linda Hamilton has appeared:
Movies:
The Terminator (1984)
Children of the Corn (1984)
Black Moon Rising (1986)
King Kong Lives (1986)
Terminator 2: Judgment Day (1991)
Silent Fall (1994)
Dante's Peak (1997)
Shadow Conspiracy (1997)
The Secret Life of Girls (1999)
Broken (2006)
Holy Water (2009)
Bermuda Tentacles (2014)
Terminator: Dark Fate (2019)
TV Shows:
Secrets of Midland Heights (1980)
Hill Street Blues (1984)
Beauty and the Beast (1987-1990)
A Mother's Prayer (1995)
Frasier (1995)
Weeds (2009-2010)
Chuck (2010-2011)
Lost Girl (2013)
Defiance (2013-2014)
Curvature (2017)
Linda Hamilton Net Worth
Linda Hamilton's net worth was estimated to be around $70 million. It's worth noting that celebrity net worth can fluctuate over time due to various factors such as career earnings, investments, and personal financial decisions.