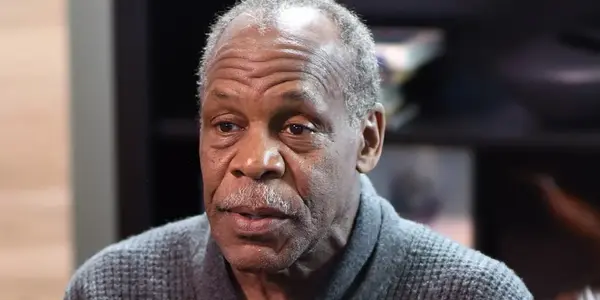 Danny Glover is an American actor, film director, and political activist. He is a highly acclaimed actor known for his powerful performances in both movies and television. He has appeared in numerous blockbuster films throughout his career, including the Lethal Weapon series, The Color Purple, Predator 2, and Dreamgirls.
Danny Glover Age and Wiki
Danny Lebern Glover was born on July 22, 1946, in San Francisco, California, United States to Carrie and James Glover. He grew up suffering from epilepsy but has not had a seizure since he turned thirty-five.
Glover graduated from San Francisco State University with a degree in economics and then went on to pursue acting. He began his career in the theater, performing in productions in San Francisco and New York City.
Danny Glover Career
Glover worked as a city administrator before transitioning in acting in 1979 with his debut in the film Escape from Alcatraz. However, Glover's breakthrough role came in 1985 when he played the lead in the film "The Color Purple," directed by Steven Spielberg. He went on to star in several successful films, including the "Lethal Weapon" series, "Predator 2," "Angels in the Outfield," and "The Royal Tenenbaums."
In addition to his work in film, Glover has also acted on television, appearing in shows such as "ER," "Brothers & Sisters," and "Touch." He has also worked as a voice actor, lending his voice to characters in several animated films and TV series, including "The Prince of Egypt" and "BoJack Horseman."
In 1994, Glover and actor Ben Guillory established the Robey Theatre Company in Los Angeles, concentrating on theater by and about people of color. Glover has made numerous cameos, for instance, his appearance in the Michael Jackson video "Liberian Girl" in 1987.
Glover is also a political activist and has been involved in various social and political causes throughout his career. He has been a vocal advocate for labor rights, civil rights, and environmental issues. He co-founded the organization TransAfrica Forum, which advocates for African issues in the United States.
Overall, Danny Glover's career has been marked by his versatility as an actor and his commitment to using his platform to promote social and political causes. He is widely regarded as one of the most respected and influential figures in American entertainment and activism.
Danny Glover Movies
These are some of the films Danny Glover starred in;
Escape from Alcatraz (1979), Chu Chu and the Philly Flash, Hill Street Blues (1981), Lethal Weapon, Mandela (1987), Lonesome Dove, A Raisin in the Sun (1989), To Sleep with Anger, Predator 2 (1990), Alex Haley's Queen (1993), Angels in the Outfield (1994), Fallen Angels (1995), Just a Dream, Freedom Song (2002), Poor Boy's Game, Shooter (2007), Brothers & Sisters (2007-2008), The People Speak, 2012, Night Train (2009), Beyond the Lights, Rage, Supremacy (2014), Mr. Pig, 93 Days, Monster Trucks (2016), The Old Man & the Gun, Death Race: Beyond Anarchy (2018), The Last Black Man in San Francisco, The Dead Don't Die, Strive, Jumanji: The Next Level (2019), Black-ish (2020), The Drummer (2021), Press Play, American Dreamer (2022)
Danny Glover Son and Daughter
In 1975, Glover married Asake Bomani and together they had a daughter, Mandisa, a year later. Glover and Bomani's marriage ended in 2000. Glover then married Eliane Cavalleiro in 2009. They divorced in 2022.
Awards / Nominations
In recognition of his work as an actor and activist, Glover has received numerous awards and honors. He has been nominated for four Emmy Awards and has won a number of other awards, including a CableACE Award, Jean Hersholt Humanitarian Award by the Academy Award, and an NAACP Image Award.
On December 29, 2016 Glover was honored with the Cuban National Medal of Friendship by the Cuban Council of State in Havana for his solidarity with the Cuban 5 during their time of incarceration in America.
Danny Glover Net Worth
As of 2021, Danny Glover's net worth is estimated to be around $40 million. This wealth comes from his successful acting career, as well as his investments and business ventures outside of Hollywood.