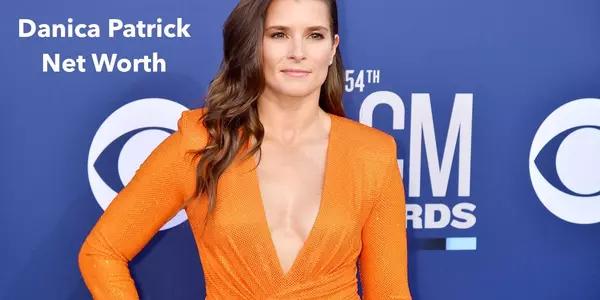 Danica Patrick is a retired professional racing driver who became one of the most well-known and successful female competitors in the world of motorsports. She was born on March 25, 1982, in Beloit, Wisconsin, United States.
From a young age, Patrick showed an interest in racing and began go-karting at the age of 10. She quickly progressed through the ranks and achieved numerous victories in karting competitions. Her talent and determination caught the attention of racing teams, and she eventually transitioned to open-wheel racing.
In 2005, Patrick made history by becoming the first woman to lead laps and achieve a top-five finish in the Indianapolis 500, one of the most prestigious races in the world. She continued to compete in the IndyCar Series and gained widespread attention for her competitive spirit and racing skills.
In 2010, Patrick made the decision to move to stock car racing and signed a contract with JR Motorsports to compete in the NASCAR Nationwide Series. She became the first woman to win a NASCAR Sprint Cup Series pole position in 2013 at the Daytona 500. Throughout her NASCAR career, Patrick achieved several notable accomplishments, including the highest finish by a woman in the Daytona 500 and Indianapolis 500.
Patrick retired from professional racing in 2018 after competing in the Daytona 500 and the Indianapolis 500. She then focused on her entrepreneurial ventures and various television appearances. She has been a prominent advocate for women in sports and has used her platform to inspire young girls to pursue their dreams, especially in male-dominated fields.
Outside of racing, Patrick has made appearances in movies, television shows, and commercials. She has also ventured into business and launched her own clothing line called Warrior by Danica Patrick. Additionally, she has written a book called "Pretty Intense: The 90-Day Mind, Body, and Food Plan That Will Absolutely Change Your Life."
Throughout her career, Danica Patrick broke barriers for women in motorsports and left a lasting impact on the racing world. Her achievements and determination continue to inspire aspiring athletes, particularly female racers, to chase their dreams and break down gender barriers in the world of professional sports.
Danica Patrick Net Worth
Her Net Worth is estimated to be around $60million. This figure can also fluctuate due to investments, endorsements, and business ventures.
Danica Patrick Relationships
Danica Patrick has been involved in several high-profile relationships throughout her life. Here are some notable relationships she has been in:
Paul Hospenthal: Danica Patrick married physical therapist Paul Hospenthal in 2005. He is 17 years older than her. However, the couple announced their divorce in November 2012, and their divorce was finalized in April 2013.
Ricky Stenhouse Jr.: Following her divorce, Patrick began dating fellow NASCAR driver Ricky Stenhouse Jr. in 2013. They confirmed their relationship publicly, and their status as a couple received significant media attention. They were together for about five years before announcing their breakup in late 2017.
Aaron Rodgers: In early 2018, it was revealed that Danica Patrick was dating professional football player Aaron Rodgers, who was the quarterback for the Green Bay Packers at the time. The couple confirmed their relationship publicly and often expressed support for each other's careers. They announced their engagement in February 2020 and got engaged, but unfortunately, they announced their split in July 2020.
Danica Patrick Kids
Currently, there is no news about Danica Patrick having a child.